The latest entry in the sports genre is the dream game of every baseball fan the MLB The Show 21 brings with some amazing never before played features. In the game, one of the most rewarding and challenging features is creating and upgrading a player in the Road To The Show option. عدد القوارير في البولينج The start of a season can always be tough since created players start with an overall rating of 50 and this year is no different.
However, this year the season is even more challenging because the developers have provided too little information on how to progress and upgrade your player's attributes. One of the best ways to increase a player's stats is to unlock and equip perks. So, here's how you can unlock the perks for your players. bqout
How to unlock the perks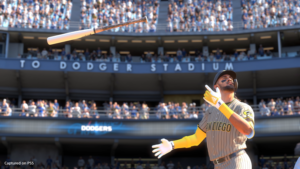 First chose the archetype for your player's loadout and then head over to the My Ballplayer tab and view your archetype program by hovering over it and clicking the fire button. This will showcase the different tasks available for you to complete in both Road To The Show and Diamond Dynasty Modes.
Once you complete tasks in both of the modes and as you progress your specific archetypes program then the perks related to the player being built will be unlocked. بونص بدون ايداع So if you're a slugger archetype, hitting extra bases and scoring assists will progress your archetypes. While stealing bases as a speedster will upgrade that one.
The good news is that some tasks can be repeated for you archetypes so be sure to grind those levels out. Switching between both Diamond Dynasty and Road To The Show and knocking out tasks in each is very efficient and not too hard.
However, if you want another way then, you can buy packs of cards from the marketplace. Buying these packs or cards can take away from actually playing and progressing in the game, so it's advised against.