The latest Nier Replicant Remaster is a remake of the original game, however, there are tons of new things added to the game for players to explore. To start things, the game brings in a whole new additional story that features new characters and locations.
The developers have added a new side quest called 15 Nightmares that tasks the player with completing a series of challenging dungeons to test their skills in the game.
Another new addition to the game which seems to be the new interest point of many players is the ability to acquire brand new outfits for characters that completely change their look. One such character and real cutie are Kaine, the angry swordswoman and one of the three main characters. شعار باريس سان جيرمان She has several costumes for the player to acquire during the game.
After getting a hand on Kaine's additional costumes they can alter her appearance whenever they wish from the options menu. So, let's see how to acquire all of Kaine's outfits in the game.
How to acquire Kaine's outfits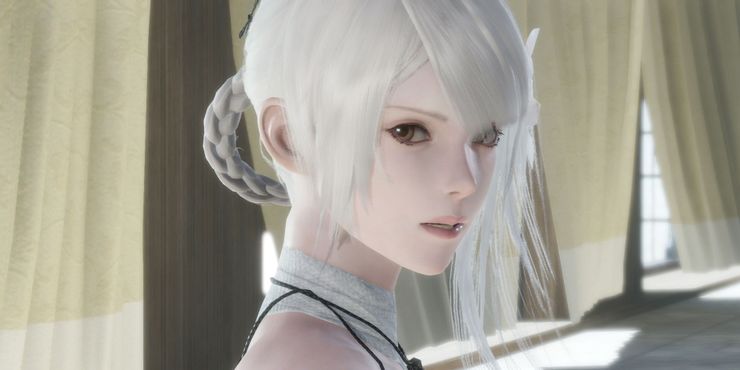 At the beginning of the game, she begins with her standard look. Unlike Emil and NieR, Kaine does not have an alternate look to be acquired during the second arc of the game, so instead, she remains the same during the second story route.
So, our swordswoman has four other alternate outfits that the player can acquire in different ways though. Kaine has two outfits that will resemble android characters from NieR Automata that the player can get by downloading the "4 YoRHa" DLC.
And the first of the outfits are modeled after main character 2B while the other is based on the other android A2. The remaining two outfits for the swordswoman can be acquired if the players are willing to play through the 15 Nightmares quest.
However, these optional dungeons are incredibly difficult but upon they offer many unique rewards to players who are willing to take the risks.
Both of these alternate costumes are obtained from finishing levels in the dungeons. tawla 31 After completing the fifth level of the first dungeon, Kaine's black-haired Kabuki look will be acquired by the players. On the other hand, the player can also acquire the battle-ready Samurai outfit for Kaine if they can make their way through the fourth level of the second dungeon. beoutq All of these costumes can be changed out from the pause menu.