When the original Nier series came out, we were left confused as to what certain aspects of the game we're going on about. However, the newly launched Nier Replicant Remaster introduces to us a much-simplified story that is not as confusing as the original one.
If you have been a fan of the series since the beginning then you understand the frustration of playing the two different versions of the game namely the Replicant and Gestalt, which feature the main character of different ages and several changes to the overall story. It could get very confusing to be a fan of the series.
NieR Replicant Remaster, on the other hand, features only the Replicant version of the protagonist, and it drastically cuts down on the confusion that many might have had with the game. But the newly remastered version is much more than being just the remake of the game. In the new version, players can earn alternate costumes that will alter the way that NieR looks. In total players can acquire five different alternate looks for NieR in the game. So, let's find out how to unlock them.
How to get all the costumes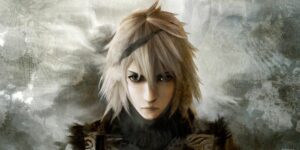 In the beginning, Nier sports the look of a very young silver-haired teenager with a standard outfit. And he will look the same throughout the entirety of the first arc of the game, and the only way to alter that look is by making it to the second story route.
Once in the second arc, Nier will sport an adult look aged up to five years. However, you can download the "4 YoRHa" DLC and get the alternate looks for both the young and adult versions of the character. The DLC allows for the outfits to be altered to resemble that of the android characters from NieR Automata. In both alternate outfits, NieR will receive a black jacket and black cloth tied around his eyes.
To get the other two costumes players will have to make their way through the 15 Nightmares, which believe me is not easy to do. Developers have added these optional challenge dungeons for the players to test their combat skills and earn special items. The player will unlock the two other outfits by completing different missions in the 15 Nightmares. Nier's more colorful Kabuki outfit can be obtained by the player completing the fifth level of the first dungeon. The more armored Samurai outfit is acquired by completing the fourth level of the second dungeon.