Outriders is a new game that has been making the news lately with its huge potential to be the next remarkable game of 2023. As you all know by now, Outriders mainly focuses on the looter shooter aspect of the gaming genre, meaning shooting a bunch of enemies while upgrading and gathering resources in the way. The game has a set of different Class which players will be able to select from after completing the Epilogue.
Each class is distinctive from one another with a  set of special abilities which would be useful in the combat scenarios, and the whole action, adventure and RPG aspect of the game with a beautiful alien world theme makes it desirable to try out. If you are looking to try the full game with Xbox Game Pass then we have a piece of great news for you. 
The Xbox Game Pass is a subscription based service provided to users by Microsoft and Xbox. Users can pay a monthly or yearly fees and try several available games in its library, all for free and unlimited time (till their subscription is up to date and valid). It's a great deal to have as you can play a huge library of games without actually buying each of them. 
The Xbox Game Pass is available for the Xbox Consoles (One and Series S/X) and is also available for Microsoft Windows PC. The cost of a monthly subscription is nearly $ 9.99 for Basic and $ 14.99 for Ultimate.
Can you play Outriders with Xbox Game Pass?
After the huge success of the Outriders Demo, the game has been fully launched recently. And to top that great news, it is available for play on Xbox Game Pass Library. Xbox added the game to its library on 1st April 2023. All console users can enjoy the game with their Xbox Game Pass subscription. The only thing this lacks is that it is currently not available for PC players through Xbox Game Pass.
PC users also have the freedom of Game Pass benefits with a monthly subscription but they have to wait for Outriders it seems. You can obviously play the game if you purchase it from online video game distribution platforms but there's no news for its availability on Xbox Game Pass' library.
Outriders' full version has been released recently and it is facing various online server issues. So its availability on Xbox Game Pass for PC is possible to be impacted. We hope it will soon be available, like the huge library of other games and early-release perks that come with the service.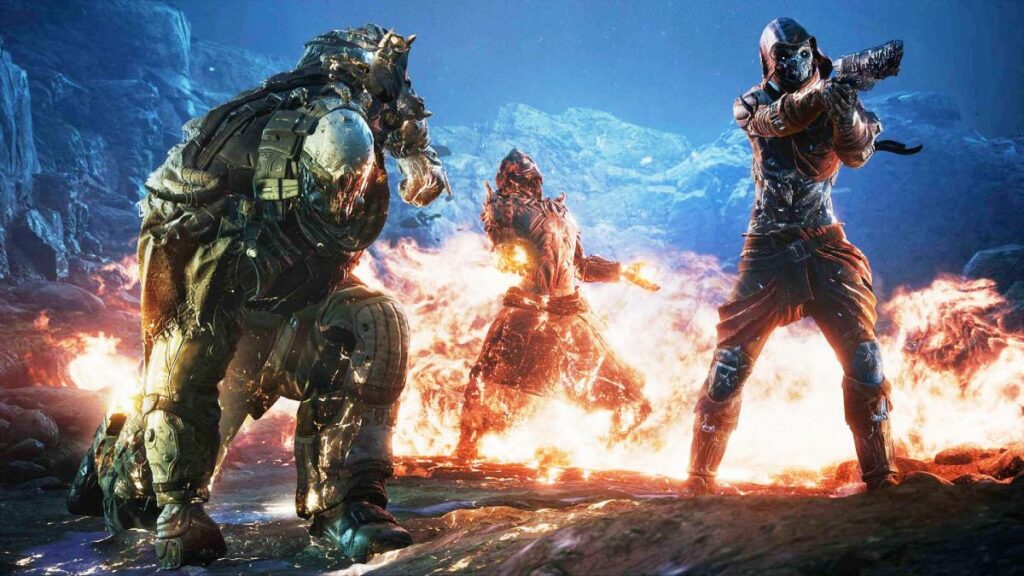 Be sure to follow us for more Outriders Guides, How to(s), Tips & Tricks, etc!