Once again we bring to you yet another guide to catch yet another Shiny pokemon, and this time it's one of the coolest and certainly, powerful pokemon are known as Snivy.
For now, the pure grass type Snivy is readily available in the wild and can be found anywhere where there's lots of vegetation growing, with the likelihood increasing on a bright, sunny day. It's even possible for it to be shiny, however, you know the shiny pokemon hunters out there, and thus you are encountering a shiny Snivy in the wild is a long dream. So, here's how you can get your hands on one of the Shiny Snivy. كأس العرب 2023
How to Catch Shiny Snivy in Pokémon GO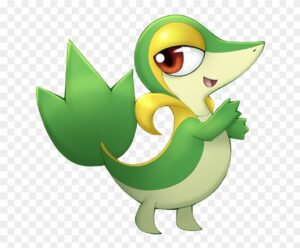 For now, we don't have any specific events which will allow you to catch a shiny Snivy for yourself, and it's also not easy to find one right now, thanks to shiny hunters.
However, if you crave too much for the shiny justice then just stalk the wilds with every possible extremity crossed while hoping to which-ever god you pray to that you found one by co-incidence or trade with someone for a shiny Snivy.
But, don't lose hope gamers, Pokémon GO's next Community Day is right around the corner on April 11th, and the star of this community day is Snivy.
During the Community Day event, spawn rates for Snivy will be boosted like crazy, and with boosted spawn rates come higher likelihoods of encountering a shiny. يانصيب
Of course, you will not be the only one hunting the shiny justice, mind it, and once again pray you to get one, and hopefully, you will catch one. کوره اون لاین
So, friends don't lose hope and give it your all to catch a shiny Snivy, because Shiny is justice.
Note: Make sure to clear your schedule on April 11th.