RE:VERSE is a genius name for a game that is a part of the Resident Evil franchise as it will include all the emotions, horrors and terrors within it.
CAPCOM has been working tirelessly on their latest title called 'Resident Evil Village' within the Resident Evil universe and franchise. With the release date getting closer to us in 2023, a new exciting announcement has blessed the horror-loving community.
During the Resident Evil Village Showcase Livestream, CAPCOM had a lot to share about the game with a long gameplay footage from Village itself. And one of the additions to the showcase is what draws so much attention to the game. Resident Evil Village is going to be released along with a free multiplayer game called RE:Verse.
About RE:Verse
As of what's known now, the specific game mode RE:Verse is not related to the story of the Village but is more like a separate game mode that has been added to celebrate the 25th anniversary of Resident Evil.
The game mode is defined as a third-person, online multiplayer deathmatch consisting of 6 players on maximum and at least 4 players per match on minimum. In this mode, players will be battling each other as characters Jill Valentine, Ada Wong, Claire Redfield, Nemesis, Hunk, Leon S. Kenney, Chris Redfield, and Jack Baker. 
The players who are defeated in the field are then respawned into a 'bioweapon' by mutation to act on revenge on their opponents. This mode will take place in a combat arena that is inspired by the Raccoon City Police Department from the Resident Evil 2 remake. Apart from the human-controlled opponents, there will likely be some infamous Resident Evil monsters from the entire franchise.
The game mode ditches the photorealistic visuals from the Village and puts emphasis on classic Comic book styled, cel-shaded graphics for visuals. RE:VERSE will be free to play for the owners of Resident Evil Village.
RE:VERSE Closed Beta
If you want to get your hands on this new game mode, before its official release, then you can enrol on the Closed Beta trials just by signing up on here. There are specific dates and times for the beta so be sure to check on those. Also, this Beta test will be available for PlayStation 4, PlayStation 4 Pro, Xbox One and Xbox One X only (as of now) and you must be at the age of 18 or over to enrol yourselves.
The last date to register for the Beta test is 25th January 2023 06:59 AM (PST) and 9:59 AM (EST). 
RE:VERSE Release Date
RE:VERSE will share the same release date with the Resident Evil Village, i.e, 7th May 2023.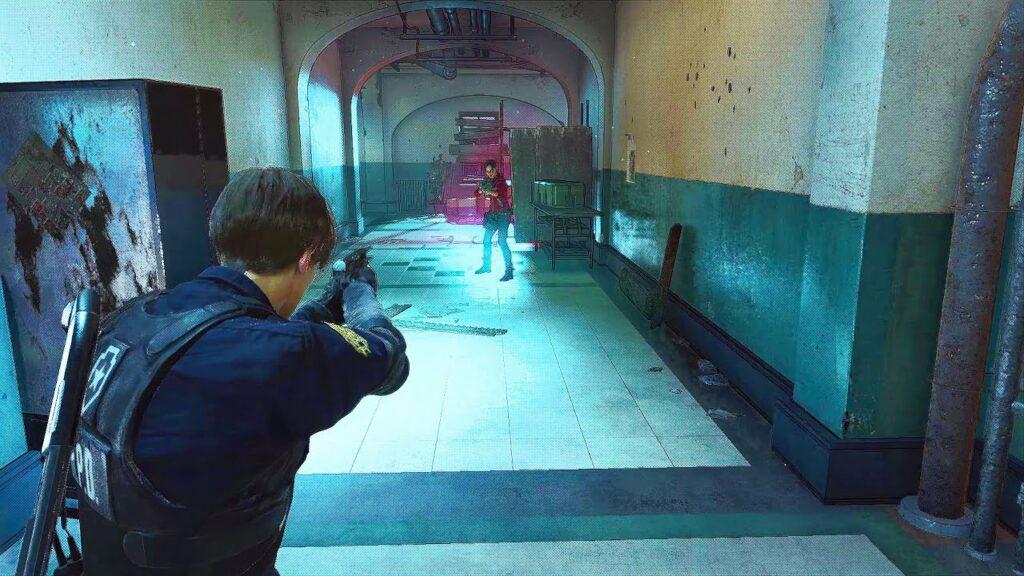 Platforms
Resident Evil Village and RE:VERSE will be available on PlayStation 4, PlayStation 5, PC, Xbox One, and Xbox Series X. 
Our Thoughts on RE:VERSE
It looks different than Village and the third-person deathmatch with the Resident Evil vibes will surely have its own flavour. I shouldn't be confused to be a part of the Resident Evil Village world. It is trying to showcase the horror and uncertainty of the whole franchise under a single game that all the fans of their releases could enjoy.
So let's see how RE:VERSE pans out as this is a very ambitious move for the franchise to include deathmatch to celebrate their 25th anniversary.
Be sure to follow us for more gaming related news, articles, reviews and much more.