'Spider-Man Miles Morales' is an action game that enables you to take a complete experience of being Spider-Man and saving the world against supervillains. The game was developed by Insomniac Games and was published by Sony Interactive Entertainment. It is available for both PS4 and PS5. A PC version of the game is also available but it does not give such a seamless experience as the original one. The game came to the market on November 10. The latest news is that the game has received an upgrade in graphics recently and thus the picture quality and the visual of the game have been updated to a new level.
The Old Screen FTP
Previously, Spider-Man Miles Morales was having two modes previously. The gamer now has the option to choose between the two graphics mode available to them. The previous mode was the fidelity mode in which there was a native 4K resolution with 30 fps. The native mode was already pretty well for the second mode to arrive. The minute things that were a bit blurry in the 1st launch were now glorified with an upgrade in visual. The name of the second mode is the performance RT mode. Read below to know more about the mode.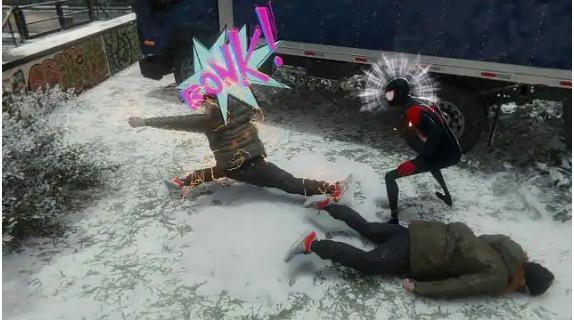 Ray Tracing and Higher Frame Rate
Insomniac Games have introduced a new update on the visual quality of the game that has glorified the gaming experience even more. This upgrade is available for PS5 users. There will be two available modes available in the game now. The new one is the Performance RT mode in which the frame rate increases to 60 fps and Ray Tracing is available in this mode. The visible difference is that the lighting and the details of the elements of the game are increased in the Ray Tracing one.
How to Change the Mode in 'Spider-Man Miles Morales'
'Spider-Man Miles Morales' now consists of 3 modes in total. Gamers can go to the Menu where they can select the visual mode, while they continue to play an already saved game. The players can also set the mode to RT mode before the start of a new game. The patch of the new graphics is available at 261.9 MB. Once you download it, you would be able to access the new RT mode. If you choose to play in the native mode you can again go to the menu and choose the fidelity mode.
For more updates on the gaming niche, stay tuned with AskGamer.