Valheim is one of the greatest and popular video game releases of the recent decade. Valheim is a Viking Survival craft game that is influenced by Norse mythology. The game offers a lot of activities that players can do apart from basic survival and hunting. There are various things to find, craft, sail and find new lands, defeat powerful bosses, etc. The best part is that Valheim also supports 2-10 multiplayer Co-Op, and playing the game in multiplayer amplifies the fun.
There's a lot of added features in the main game and even though it is in early access, it will easily offer around 50 hours or more of gameplay. The gameplay experience it offers itself is great, thus its successful early-access release has sold nearly 6 million copies in a few months.
Valheim has so much for the players, but there are still a lot more to do in the Viking land. And most of it is done through community-created MODs for the game. If there is a plausible idea for the game, creators make it a reality, like HD textures MOD, a Drivable vehicle MOD, First-Person MOD, and many more.
Valheim's MODs can be dated back to their closed-beta days and there's a new one like every day. One of such new MOD that recently surfaced allows players to customize their Longboat or Karve's sail with custom images from the internet. 
The MOD is named 'CustomSails' and it delivers on what it exactly promises. The creator of this MOD is RoloPogo (@rolopogo) and the MOD itself lets you customize the sail of your ship with any image on the internet for you to see. 
How does the Custom Sails MOD work?
After correctly downloading and installing the MOD, hop into your game and go near your ship. Then hold the Left Control key which will let you interact with your ship and will allow you to put a custom image's URL from the internet. Also, this MOD is client-side only so it will work for you and not for others in your lobby.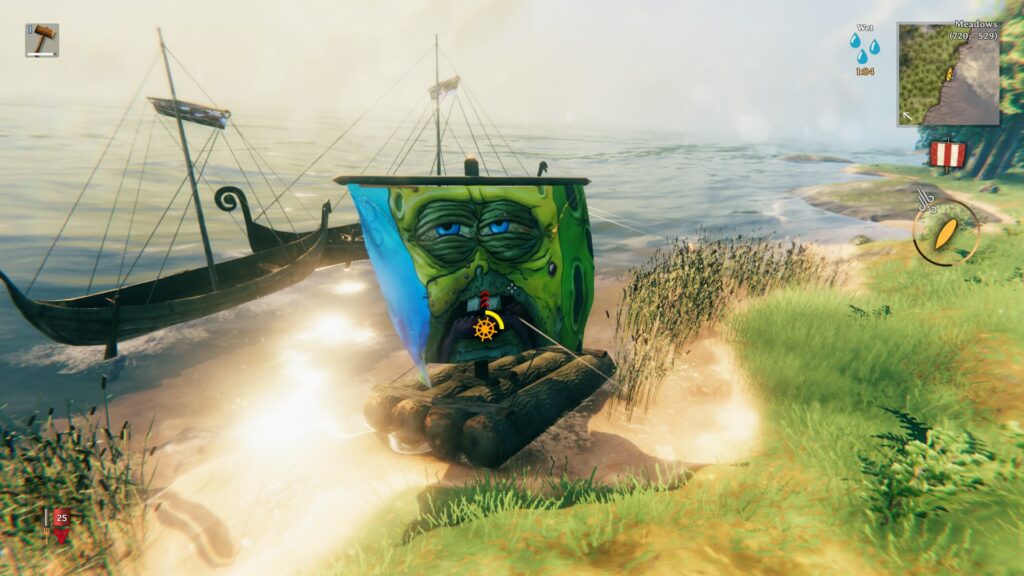 For e.g, if you hold Left Control near your ship and enter this URL – https://i.imgur.com/te2JnNk.jpg then your ship's sail will become a dizzy image of Mr Krabs.
How to Download and Install this Custom Sails MOD
It is very simple, just head to the MOD's official page on NexusMods and download the required files. This MOD also requires the popular BepInEx to work properly. After that, copy the downloaded CustomSails.dll into Valheim/BepInEx/plugins and you will be all done.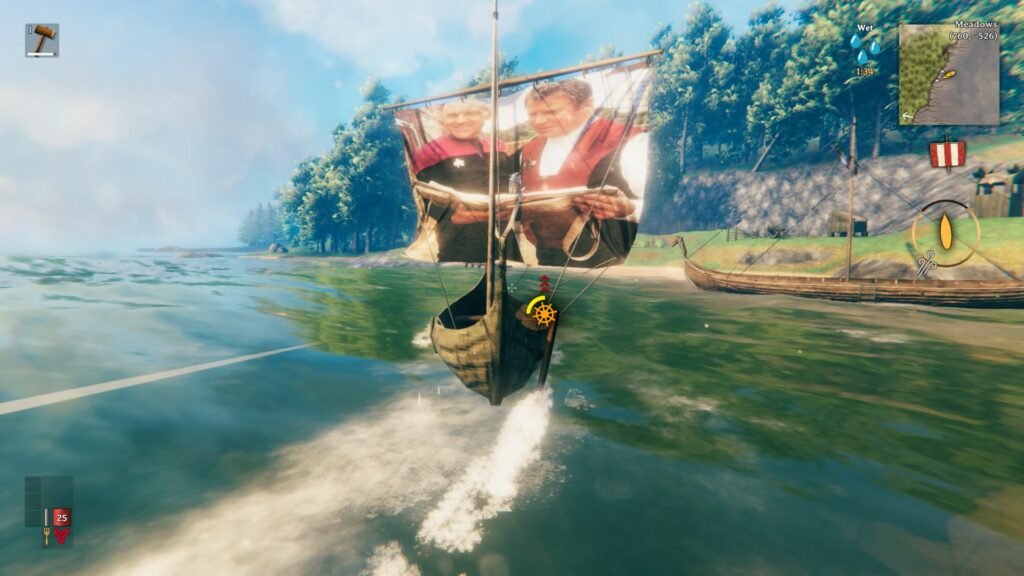 Be sure to follow us for more Guides, How to(s), Tips and Tricks, etc. regarding Valheim.