Esports is regarded as a form of sport that includes a competition of video games. It has been around for a long time with its existence traced back to the early '80s. In today's world, e-sports is a big genre with so many different aspects and people have taken this as a full-time profession, earning an honest living out of it. Before the release of Valorant, the world of 5v5 competitive FPS was dominated by CS:GO and the regions thriving on the success were Europe, South-East Asia, North America, etc. CS:GO made so many careers and pushed the whole e-sports scene upfront along with Dota 2, Overwatch, LOL, etc. Legendary players with teams consisting of big names backed by proper organizations and management rise in superiority. But few countries were still struggling to get on the scene and India was one of them.
Apart from the recent success in the global PUBG mobile esports, the pre-existing Indian e-sports (PC) was at a growing stage, with talented players but apart from a few pro-teams and organization performing in the local and regional, achieved a little success that was not worthy enough to change the whole esports scene of the country. But this dream was soon to be fulfilled when in 2018 a popular American Esports organization called 'Optic Gaming' showed interest in funding and building a proper Indian CSGO team to compete in big tournaments. The team was soon ready with well-known players from the country like Antidote and Marzil, they performed well, winning matches and everything was looking good and sharp for them. Then the terrible event took place when Optic India was playing against Revolution, a Vietnamese team, at the Extremesland Zowie Asia LAN tournament of 2018 while in mid-game, Nikhil 'Forsaken' Kumawat's (Playing member of Optic India) computer was checked by the authorities only to be caught redhanded for Using third-party CHEATS for an unfair advantage, unknown to the other teammates and the management. This resulted in the instant elimination of the team from the competition and became a matter of global gossip. Both Optic Gaming and Indian Esports community had received huge backlash and was shamed worldwide. The situation was so bad that Optic Gaming pulled out their entire operation from India leaving a huge mark in the reputation of the country's esports which caused a huge dent overall as no big organization was willing to commit to the idea of investing in India's gaming scene. The community outrage lasted a long time while other teams and talents couldn't make up for the mess that was made by that one guy.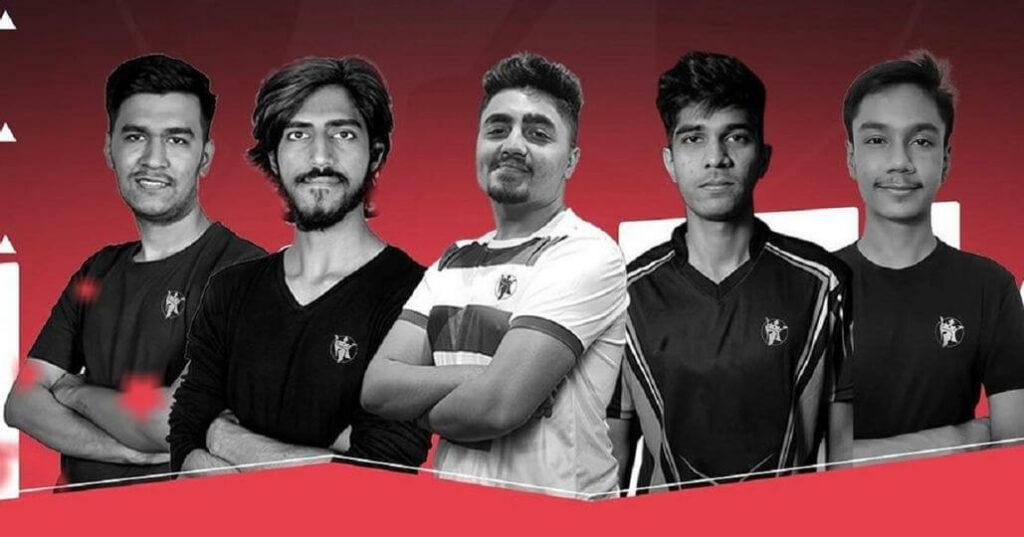 This all went a little dull after some time but there was not any sign of full recovery from the damage. And then in 2020, everything changed when Riot Games announced their new game 'Valorant', a new rival to CSGO with a future competitive esports opportunity in mind. Many new players, organizations, and regions hopped on the bandwagon, even many ex-CS:GO professionals like Shazam, Hiko, TenZ , Steel, and many more backed by pre-existing big organizations like Cloud 9, Tyloo, 100T, Faze Clan, Team Liquid, etc. rise to existence and soon made the top lists with huge regional success and so did India. This was a huge opportunity to recover from the prior disaster and they took the chance and made it a reality. Many local tournaments were held, ex-professionals and new players came to the scene, learned the game, and emerged professional Valorant teams. While many are still rising and grinding, one team that took the spot of global attention by their success was Team Velocity Gaming (VLT). It is an Indian Valorant team with players like Rite2Ace, Vibhor, Amaterasu, Excali, Hellff, and among them was a former CS:GO pro from the 2018 Optic India roaster, Antidote. They dominated the entire scene and won like every tournament they had participated in in the beginning and with a 97% win rate, they were the first Indian team to have entered the Global top 10 rankings by TheSpike.gg in October 2020. They are, still to this day, heavily taking part and winning in the local and Asia-Pacific regional tournaments and putting up a great show with their talents, excellent success and performance. Team Velocity Gaming is no doubt the no. 1 Valorant team in India but they are also the top 3rd team in the Asia-Pacific region.
This is a huge change and a path of glory that is being waived for the future e-sports while new teams and talents are surfacing the country. Valorant E-sports is also growing steadily and successfully around the globe which all in all is great news for everyone. This will be the huge break that Indian Esports was looking for and possibly be the best.