Valorant is currently one of the most popular FPS games, that is being played massively worldwide. The game is Riot Games creation to take over the world of 5v5 Competitive, team-based, tactical FPS. And so far, it is doing great in completing so. However, with every great game there comes to some problems. Valorant is a great game on its own with fluid movement, 128 tick official servers, easy to run, and so on.
But Valorant is notorious for its series of error codes and bugs that make the game not run on a computer. Most of these error codes are related to Valorant's anti-cheat system, Vanguard, that for some reasons kicks us out of the game even if it is running. Restarting your PC to initialize Vanguard to run, every time you want to play Valorant is another great example of such annoyance.
One such similar error is Valorant's 'DirectX11 feature level 10.0 required' problem. This is an error message that pops out in a small window prompt when you double click and open the Valorant application. These can be annoying as this makes no sense sometimes, you were playing the game just the day before and for now, you are missing a DirectX feature.
But don't worry, the fix for this is vaguely easier than you can imagine. This problem persists because of some faulty drivers and incapable or outdated hardware.
The Fix for the Problem
1. Update GPU Drivers
GPU drivers are the prime cause of this problem. An outdated driver or a missing file can really be annoying so it is highly recommended to keep your GPU drivers up-to-date. To do so, you can visit Nvidia and AMD's official sites for the latest drivers suitable for your GPUs.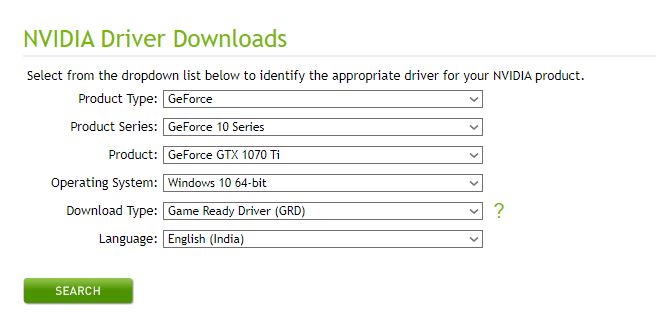 2. Restarting Your PC
Restart your PC if the problem still persists. Sometimes the Vanguard being not initialized can cause such troubles. If that works then great, and if not then follow the methods mentioned below.
3. Check your System Specifications
Valorant isn't the same game that it was at its early stages. It has become a little demanding and can not properly perform on the minimum hardware requirements previously mentioned. Upgrading your GPU to something capable of the latest DirectX 12 versions is recommended.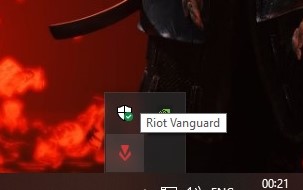 4. Reinstall the Game
This is a tedious process but can save you some trouble. A faulty install can cause various errors and issues and a fresh install should fix most of it.
5. Run as Administrator
Right-click on the game's icon and select 'Run as Administrator' as it gives authority to the user and allows the game to process freely. This can be really useful and is obviously an option you should try.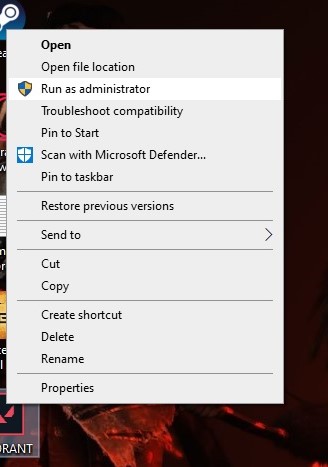 Your problem should be solved with the methods mentioned if it was a fault at the game's end. However, if it still persists, consider upgrading your system to match the game's recommended requirements.
Be sure to follow us for more Valorant Fixes, How to(s), Tips & Tricks, etc.