Valorant is Riot Games latest entry in the 5v5 Team-based competitive FPS game genre, a firm challenger to CS: GO. Valorant has a lot of Pros in its favour and it being free-to-play and easy to run supports the growth of the game, worldwide. But that doesn't mean the game is perfect as it is now. It has its fair share of problems, like smurfs, ping issues, etc.
But one of its major issues that many players must have faced, or are still facing, is the "Vanguard not initialized" error. The other name for this issue is "Error Code 57" and it is persistent and unpredictable for many users. If you are looking for a fix for this error then you must try the following fixes and your problem should be resolved.
What is Vanguard in Valorant?
Valorant, like many multiplayer competitive games, uses an Anti-Cheat software to prevent cheaters from the game and maintain a healthy gaming experience. Valorant's Anti-Cheat is named "Vanguard" and it is competent for the most part and keeps cheaters away from the game. Vanguard has faced a lot of criticism and is still a topic of controversy for many people.
What is this Error Code 57?
This Anti-Cheat system works on the user's PC with Kernel Level 0 access. Vanguard needs to be up and running when the system starts and if closed when not in use, users need to restart their computer to run it again in order to play the game. Valorant won't run if this is closed or not running.
But many times, you will boot up your system and check your task tray, just to find out that Vanguard is running. But when you switch Valorant on it hits you up with "Error Code 57", meaning that Vanguard has not been initialized and is not running. This doesn't make any sense and Users have to reboot their systems again just to lay the game.
This tends to be annoying as for some, this is not a one-time occurrence and happens all the time. Don't worry, we have some working solutions that should fix your problem, be sure to follow these.
Step 1– Start-up Options
Go to Task Manager, and navigate to the 'Start-up' tab. Find Vanguard in the options below and check the 'Status' column to see if it is Enabled or Disabled. If It is the latter, you must enable it and if it is already on 'Enabled", try Disabling it and then Enabling it again.
This works often for users but it doesn't for you then try the next option.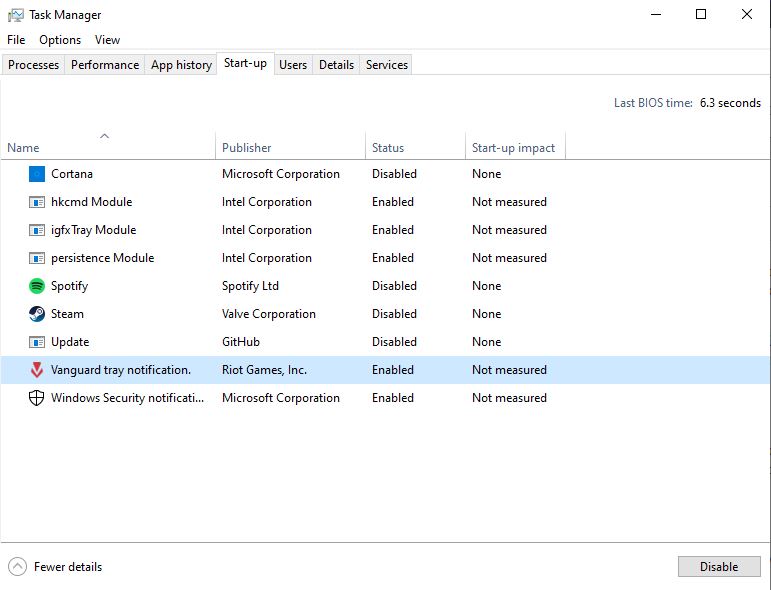 Step 2 – Reinstall Valorant and Vanguard
You should first try uninstalling just the Vanguard and click on Valorant, which will then automatically download Vanguard again. Then reboot your system to initialize it and check if the problem persists. If it does then try uninstalling bot Valorant and Vanguard and have a fresh download and installation.
Step 3 – Update Drivers and Windows
Make sure your Windows is up to date and all your software and hardware drivers, including GPU drivers, are also up-to-date.
Step 4 – Reinstall Windows
Yes, it is a long shot and not a possible solution for most but it is the harsh reality that may work when nothing else does. I have personally faced this problem myself and tried the above-mentioned options, which worked for a while. But after some time, the problem struck again, so I had to reinstall Windows with a fresh installation and it seems to have done the job.
Since then, I haven't faced the Error Code 57 for more than two months now and fortunately may never will. This is only the last resort so try with the first two options first and see if the problem is resolved or not.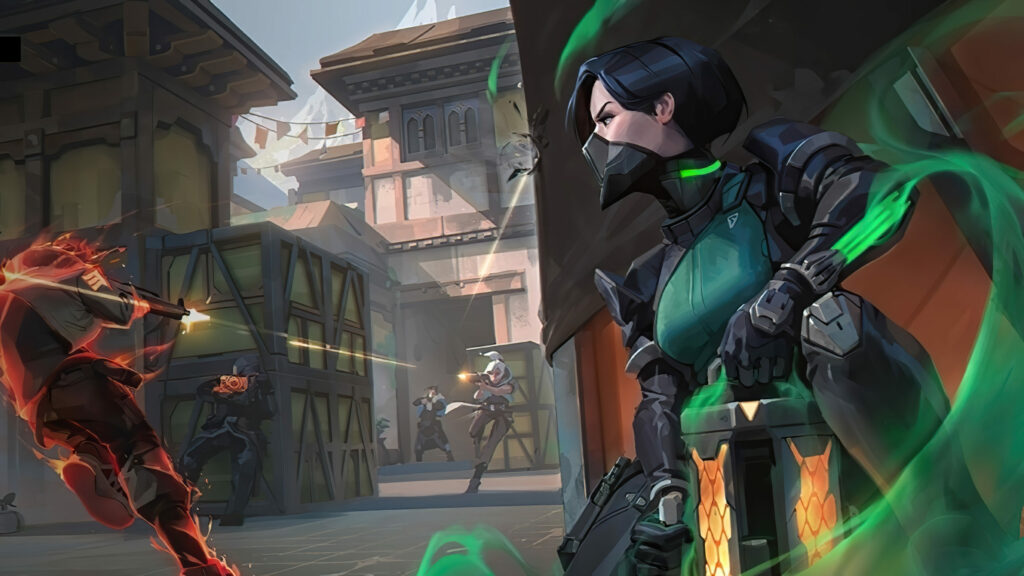 Be sure to follow us for more Valorant Guides, How to(s), Tips & Tricks, etc!