The good news is that Valorant players can now have a more secured experience with their Riot Games account. Riot Games are popularly known around the world for their major games like Valorant and League of Legends. As you all know, these games from Riot were used to exclusively be available on their official launcher. But now they can be found over Epic Games launcher too.
Necessity for 2FA in Valorant and LOL
With the growing popularity of the game and many things remaining at stake with users' Riot Games accounts. Though for being free to play games, both Valorant and League of Legends players have numerous hours of constant grinding and expensive skin attached to their account. It will be a shame if they are not secured enough and get stolen. But the developers took care of that and have recently added two-factor authentication to their system. This will keep the user's Riot Games' account more secure.
How to enable 2FA in Riot Games Account?
There were a few complaints along the line, stating unusual activities going on with some users' Riot Games accounts. There is hardly a way to put surveillance on such acts but there is a way to prevent it altogether. The developer, Riot Games, implementing two-factor authentication, or 2FA, will surely protect Valorant and LOL players' efforts and expensive cosmetics items. Here's how to enable it;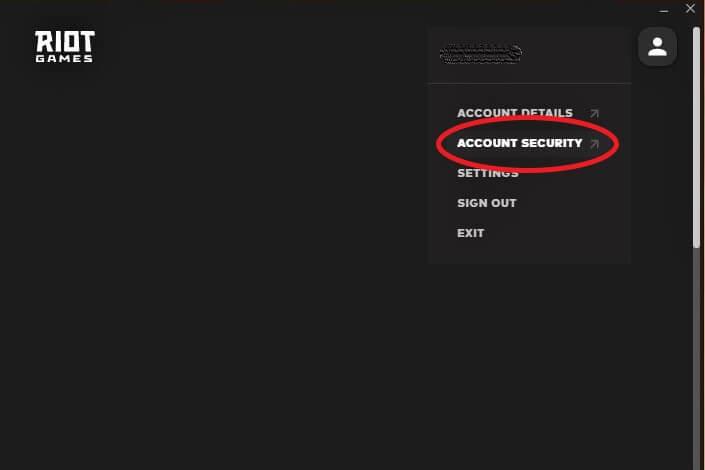 Firstly, open up your Riot Games launcher and log in to the account you wish to enable 2FA on. After that, go to the top right option and select 'Account Security'. You can also click on this link and out in your credentials and then go to Account security from there.
You will be greeted with the new feature of 2FA after you have logged in. If you don't get one, just visit the 2 Factor Authentication tab.
After that, select the option that says 'Enable 2FA'.
When done, Riot Games will send you an email linked to the account. That is your confirmation for enabling 2FA on your account, click on 'Enable two-factor authentication' to finalize it.

After the fourth and final step, you will be all done. You have now enabled two-factor authentication to your Valorant and LOL account. You can log out and log back in on your Riot Games launcher to test out the 2FA. You should receive a mail on your registered email-id about the login.

This about sums up today's topic on how to enable two-factor authentication on your Valorant and League of Legends account. Be sure to follow us for more gaming How to's, Tutorials and Guides.