Fortnite's week 11 has some new challenges for you. Chapter 2 Season 6 has been constantly giving some fun and interactive challenges for users to play around with. This week is no different. Week 11's quest is to Ghost and Shadow  Ruins. We have the perfect guide to help you find these locations.
Where to Visit Ghost and Shadow Ruins Locations?
There are 3 Ghost and Shadow Ruins located around the map. These 3 are:
Shark Island
Brutus' Basin (South of Dirty Docks)
Catty Corner (Locked Vault)
Shark Island: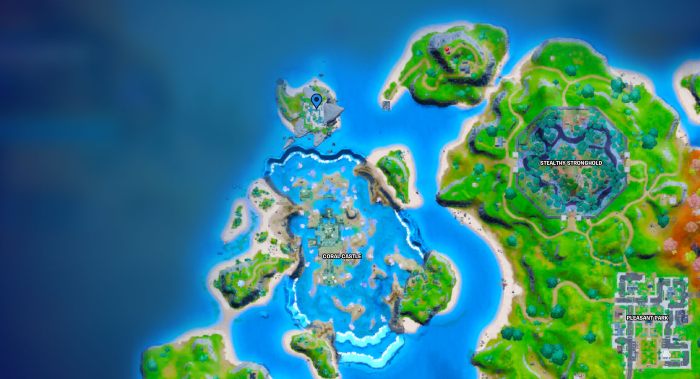 You can visit Shark Island to find the first Ghost and Shadow ruin. However, you will need to land in the centre of the island, as it is located in the centre area. If you are unable to find the island on the map, it is located on the northwest side of the map, and just north of Coral Castle.
Brutus' Basin:
Visit Brutus' Basin to find the second ruins. However, be careful when you land as it can be dangerous. There is a large water basin, and ruins are located within it. Brutus' Basin is located south of Dirty Docks.
Catty Corner: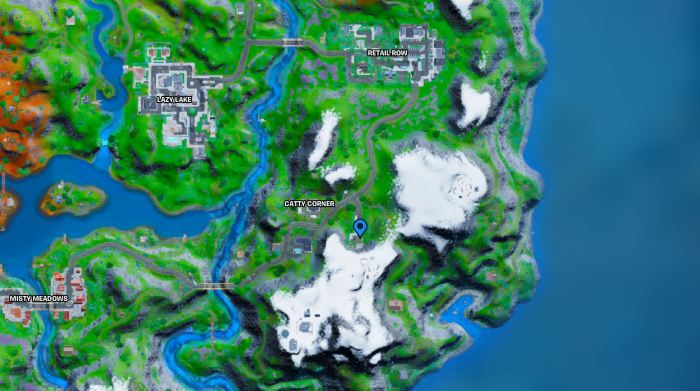 Land in Catty Corner to find your way to the 3rd Ghost and Shadow ruins. Once you enter, you will find a locked vault. The vault is just southeast of the main Catty Corner building.
You just need to walk over to each location and visit it. These Ghost and Shadow Ruins will help you in your quest to acquire the Lara Croft skin as well. Completing this epic quest will grant you the basic 24,000 XP as always.