AMD has been blooming quite recently with their latest technology and advancement in the hardware and gaming market. But the ongoing global pandemic and lockdown sure had its negative effect on AMD among everything else.
We recently talked about Microsoft Xbox assuring to meet the world's demand for their latest generation gaming consoles. Its normal that we are now hearing from AMD side on their problem regarding production and supply shortages.
Dr. Lisa Si, CEO of AMD, has recently talked about the matter of production problem on a company meeting. She said that there will be 'some tightness' that will likely prevail until the first half of 2023 is over. And she expects that things will get normal with the production and supply within the second half of the year.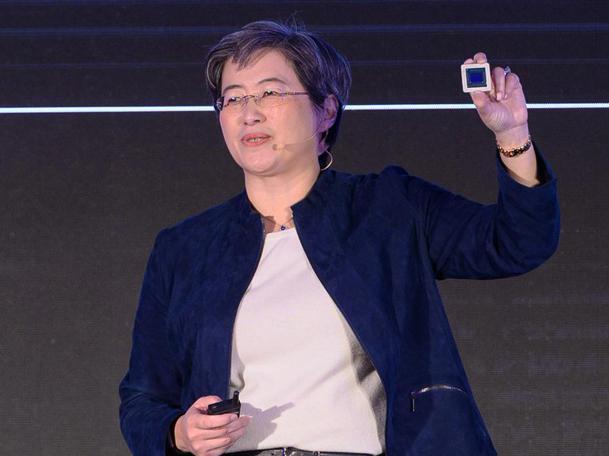 AMD has faced the same issue that every major gaming tech company have faced in their gaming department, huge demand and shortage of supply within a few days of their initial release. AMD's had their RX 6000 series GPUs and Zen 3 processors launched last year and within a blink of an eye the world wide supply for these latest products, as respect to the demand, surely didn't keep up. It is nearly impossible to get one's hands on either of them at the present moment.
What's causing AMD's supply shortage?
The pandemic would take the most credit for this event as among many. AMD partners with silicon manufacturers like TSMC, GlobalFoundaries, etc. for their products and due to so many restrictions and health hazards, and other secondary factors affecting the primary ones have affected the production as a whole. Last year was mostly under lockdown worldwide, which put a hold on every major to minor works in every field, including technology manufacturing. And one can't mass produce and satisfy the world's demand for good by working from home.
Things around the world have recently coming to resume and the gap it has made is to be fulfilled first to expand further development. As Dr Lisa Su has mentioned that the overall demand has exceeded as of their planning, which is by a huge margin. And AMD ended 2020 with some 'supply constraints' primarily in the low-end PC market and in the gaming markets.
There were not any more insights to the matter but I guess we have to wait for further announcements. Since AMD's RX 6000 series was launched and the stocks were clean swiped. There was no clear answer to the availability of further stocks before and there sure isn't one provided with the latest statement. We still have to stay in dark on the very matter that many are still hoping for an answer.
Our Thoughts
The shortage in supply for AMD's CPUs and GPUs were going to happen and many have expected that before. It is quite impossible to supply the ever-growing gaming and PC market with such lavishing new generation products when there is a pandemic slowing world's progress down. The void that was made last year is still to be filled and it doesn't matter how fast or how much they work, it is not going to vanish any time soon.
This will take some time to get normal around the world so is the 6 month time off of this year seems very acceptable. Supplies won't flourish on the first day of July but till then, a lot of things will get sort out so that the AMD can focus on further development and productions.
All we can do is wait and keep our patience, I am sure we will hear some statement from AMD, sometime soon in the first half of the year, clearing other issues out. We will let you know the details on those too, so be sure to follow us for more gaming related articles, news, and more.