Apex Legends is waiting for its new season update 'Season 8: Mayhem' that is going to include the brand new agent in the roaster called 'Fuse'.
The developer of the game, Respawn Entertainment, has talked about the whole Season 8 update and what to expect from it before. They even told us about the new legend 'Fuse' and his entire backstory ( which you can read about from here). We have talked about all of these in our previous articles about the Season 8 update. The only thing that we all were uncertain about was Fuse's ability kit.
Apex Legends' Fuse- The New legend
Respawn Entertainment hasn't disclosed much of any details on this matter and there arose any speculations. The trailer video by the developers where they tell us about Fuse's whole story and his appearance in Apex Legends realm also lacked the information. Even though there were some leaks and data-mined information about Fuse's ability kit, we couldn't be 100% sure until now.
Just a few days before the official release of Apex Legends' Season 8: Mayhem, Respawn Entertainment has published an entire video dedicated to Fuse's full ability kit reveal. It matches some of the presumptions but there are a lot more to talk about.
Fuse's Abilities
Fuse is packed with the usual number of three different abilities. He is described as a true mercenary that can deal damage from a  very long range. They are explained down below:
PASSIVE ABILITY- Grenadier 
This ability lets Fuse stack one more grenade per inventory stock. Remember Fuse's lost hand? It is now replaced with a mechanical arm that can shoot out grenades and arc stars farther, faster and with more accuracy. These projectiles can reach mostly anywhere so don't take it lightly.
TACTICAL ABILITY- Knuckle Cluster
This allows Fuse to shoot a cluster bomb that splinters out many smaller explosives known as 'mini-concussion mines'. 
ULTIMATE ABILITY- The Motherlode
Fuse's ultimate ability launches a mortar from the sky that explodes and surrounds his enemies in a ring of fire. This wall of flames deals great damage to anyone in contact and corners them into it.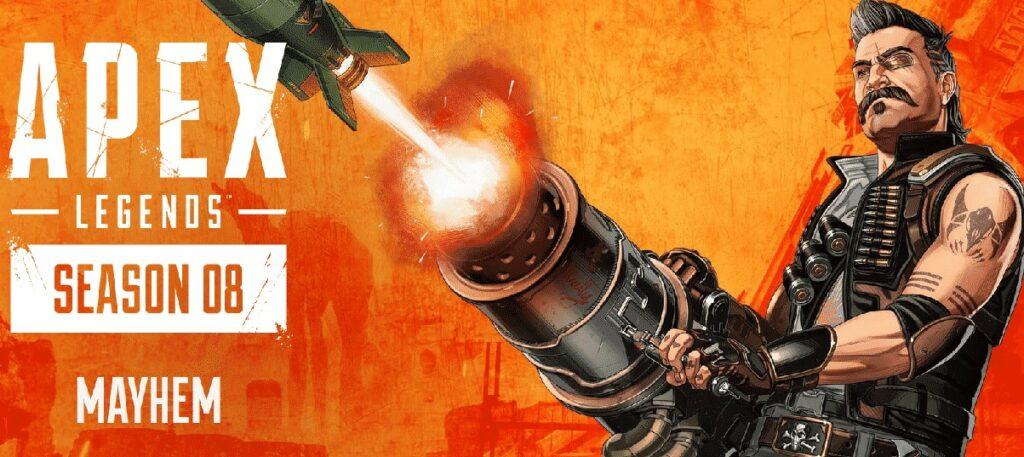 Our Thoughts on Fuse's ability Kit
When we looked at the 'Good as Gold' trailer of stories from Outlands, we had some idea of what Fuse will be capable of. An energetic outlaw and passionate fighter, has a bang wherever he goes and who has just lost his one hand and a close friend can be as dangerous as one can imagine.
We expected his abilities to be surrounded by damage implementing bangs but we now know its everything he can do. He is like Raze from Valorant, where every single thing he does, can and will damage you. The entire kit is clean and his Ultimate ability will be his spotlight. It would be very vital while fighting and cornering an entire team in the bounds of flames.  Everything seems very fitting to the game's explosive expert and it is really nice to see that fans are liking it.
About Apex Legends
Apex Legends is a free to play battle royale game that is developed by Respawn Entertainment and Published by Electronic Arts, aka EA. The game was initially released back in February 4th 2019 and is available for Windows PC, PlayStation 4 and Xbox One.
The season 8 update is scheduled on February 2nd, so until then, stay safe and tell us what you think down in the comments about Fuse. Be sure to follow us for more gaming related games, articles, news, reviews and more.