Fuse has officially been confirmed to be the next upcoming legend in Apex Legends Season 8 'Mayhem' update.
There were few leaks and rumours before that hinted his name before, and now that he is confirmed, we can talk about him furthermore.
New Legend- Fuse
Apex Legends started with a number of nine legends and in the course of time, it had added new legends. It helps the game to maintain its freshness and new content eliminates the same and boring lifestyle. The Apex Legends Season 8 update has confirmed to implement another new legend to the class.
His name is Fuse, someone who has a ton of confidence but barely any plans and a text-book 'blow things up and ask question later' type of guy, as described by the developers. What a fitting name for a person sharing such character traits! He is the 16th legend to be added in the game.
Where does Fuse stand in the Apex Storyline?
Fuse's story of origin is a bit different and interesting. He is said to be an habitant of a separate planet named 'Salvo', where he and his partner were complete outlaws. Looting from banks, escaping authorities, and other insanities, you name it. Fuse then started fighting in pit fights and other similar combat competitions (explains the 'fight night' update and the ring). There he grew in fame and popularity by winning fights after fights.
In the meantime, as seen in the trailer, his partner grew out to become quite jealous of Fuse's fame and glory. Fuse's fame brought him a fighting contract to take part in the Apex Games and Salvo's confirmation in joining 'Syndicate Space'.
Fuse seemed very happy about the matter and the only one who was not even smiling was his partner. Her jealousy and pride came in line and she snatched the grenade-shaped golden necklace, that was seen multiple times in the video, and set it out at him.
It caused a heavy explosion and at the end of it, his partner seemed to realise what she had done. But it was too late, as the explosion caused Fuse to lose his entire right hand. Fuse, being furious and betrayed, left her and Salvo.
And as every 'losing a hand' goes in video games, Fuse too gets a robotic hand (as seen in the pictures) as compensation to his lost one.
Fuse's abilities
Respawn Entertainment has not officially announced any of Fuse's abilities or nature. There are various leaks and 'fan-made' concepts about the legends, which are interesting but not very reliable (like the Airburst Grenade and the Motherlode). But as the teaser, the legend's name and his character traits go, it is obvious that he will be a 'explosions and blowing things up' guy.
His abilities will be keen towards impacts and this concept matches with most of the predictions, leaks and theories. But it would be better to just wait it out for the developer's response on Fuse's abilities and until that happens, enjoy Season 7.
Some other interesting additions in Apex Legends Season 8 are:
In-game damage tracker
We have talked about this before here. This is a long wanted and awaited feature to be included in the game. The developers have assured that it will surely arrive within the Season 8 update. This will help players to keep track of outgoing damage dealt while in the match.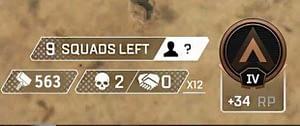 New Weapon 30-30 Repeater
Such a unique and heavy sounding name is justified with the weapon that is to be added. The overall arsenal of the game will be blessed with a new lever-action rifle called the 30-30- Repeater.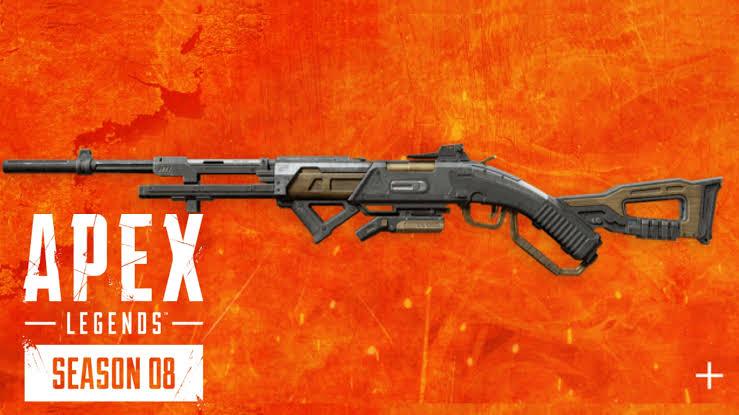 Heavy Map Changes
Respawn Entertainment loves to change certain parts of the map "Kings Canyon", with every major update. It keeps the overall map experience enjoyable and new throughout the years. This is the third time that "Kings Canyon" is going to have a makeover, thanks to the Apex Legends Season 8 update.
Release Date
The Apex Legends Season 8 'Mayhem' update is all set to hit the official servers on February 2nd 2023.
Our Thoughts
Apex Legends has been on our website for a long time and we love the game. The developers are keeping a nice track in maintaining the game. It is still one of the most popular battle royale games out there, to this day. The game is fun and free to play on PC, PS4 and Xbox One, so be sure to check it out.
Don't forget to follow us to always be updated with gaming related news, articles, reviews and more.