BitLife – Recently there has been a new challenge that has come up in bit life. It is called the Pewdiepie Challenge. This is definitely an awesome platform to put your knowledge to the test. So this weekend you can live your life as a very famous Swedish comedian you tuber Pewdiepie.
BitLife is basically a simulator game where one has to live his/her life like another person. This game was made by Candy writer.  This game utilizes texts to recreate the life of the other person. Never the less you just have to live that guy's social life, i.e. Social media only. This app was later released by IOS in the year 2018. Its android version was released in the year 2019. Soon after the launch, the game was a success in its field.
The Pewdiepie Challenge of BitLife:
Before starting the Pewdiepie challenge you have to keep several things in your mind about Pewdiepie.
Firstly he was born in Sweden, so you have to be born as a male in Sweden.
He only posts gaming videos on YouTube.
You have to viral at least one video on the internet.
You should have at least 10 million subscribers on YouTube.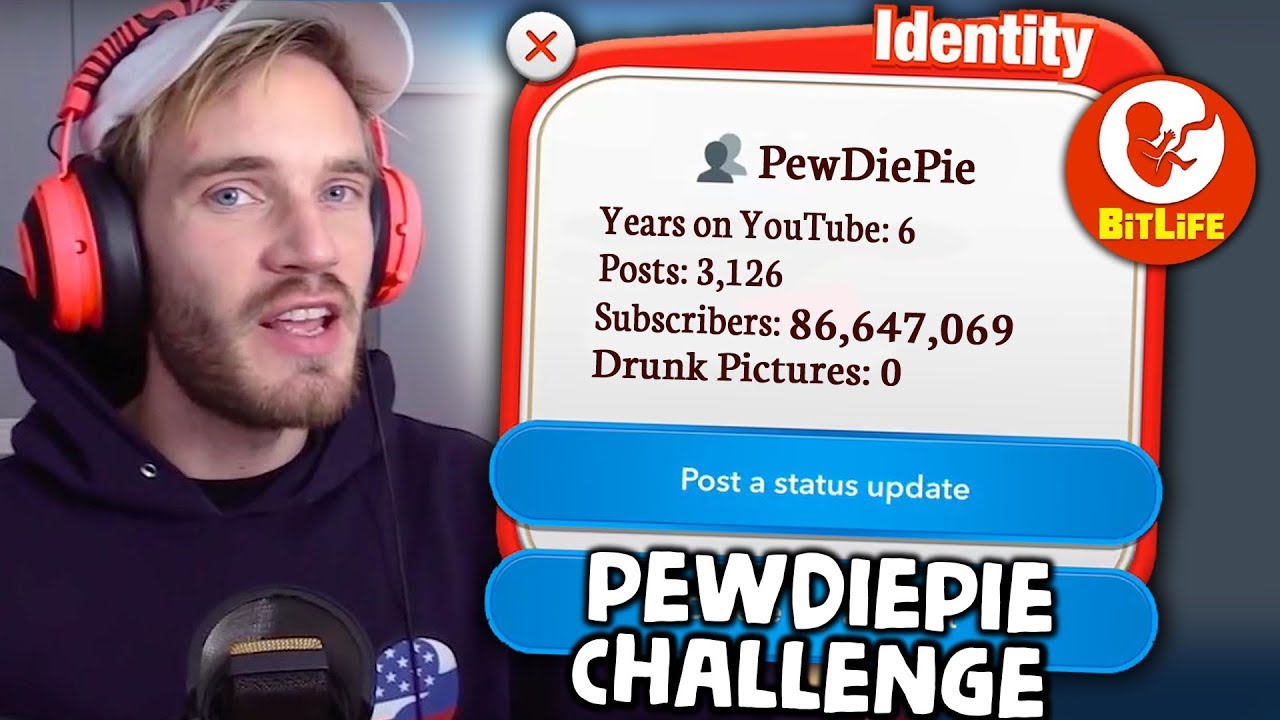 Completing the Pewdiepie Challenge:
So as we know pew is Swedish born so you have to start your life in Sweden in this challenge. You don't have to worry about stats in this game. You have to live your life as normal as you could. Soon after sign up for the social media accounts. The main part is to focus on the viral part.
For signing up on social media you can use the bit life app. This will open your social media accounts on every platform. Now for making a video viral you have to sign in to the YouTube account.  Open a gaming account. Then you have to select create and upload a gaming video. Keep on posting videos as much as possible.
Getting Videos Viral:
With your luck, one of your videos will go viral. Apart from this, you need to keep few things in your mind. Don't be too famous before joining YouTube. You will need a voiceover artist to voice over. Eventually, you will be able to find more and more subs. By any chance, if you are facing any issue with your subs, you can actually buy them.