This weekend challenge of Bitlife is the Shaolin Monk challenge. The Shaolin Monk Challenge challenge includes:
Be a monk for 20+ consecutive years
Meditate annually for 30+ consecutive years
Earn the top belt in every martial art
Kill 3 people with martial art moves
How to Begin, Shaolin Monk Challenge:
The first thing is to choose a male character for this challenge. Then become a monk and be prepared to complete the challenge. The first big task is to get old enough to start meditating annually. You will have to meditate whenever you are aging up nearly 30 times in a row to complete the Meditate Annually task.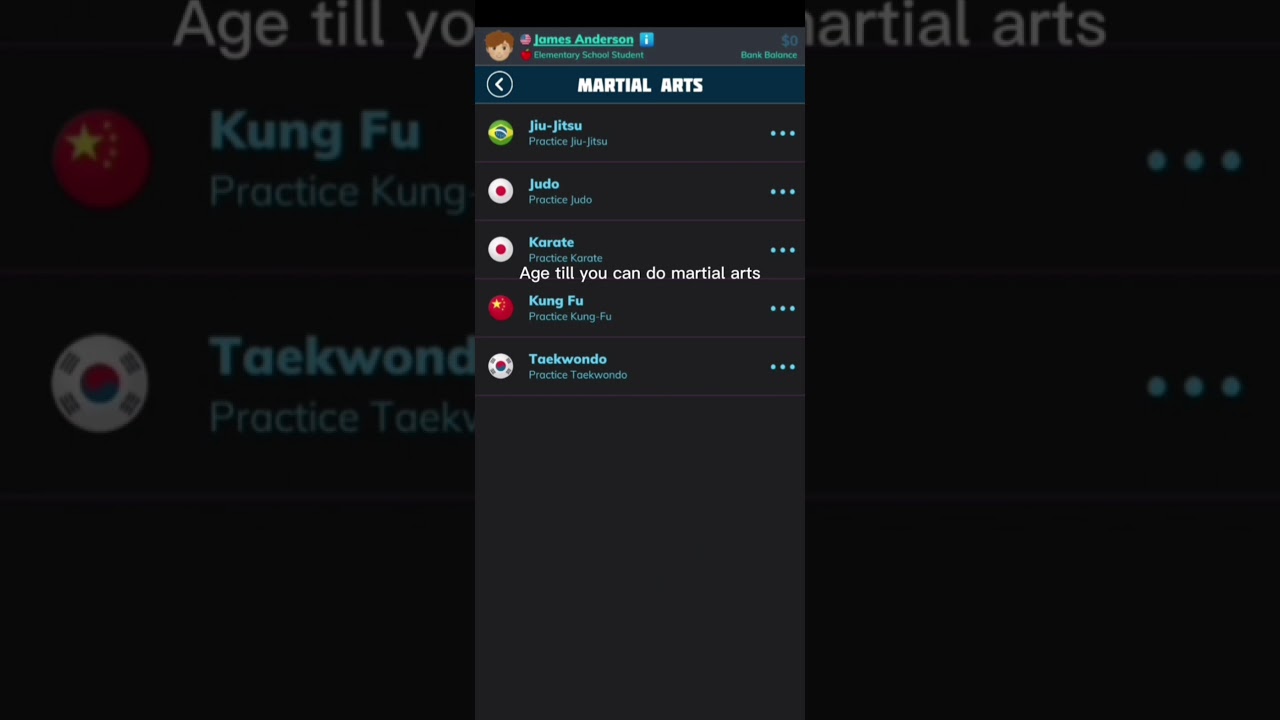 Young Days of Shaolin Monk Challenge:
You would be with your parents during your young days. You have to learn martial arts by taking permission from your parents to do so. Once your parents grant you permission to get admission into a martial art school, you will have to learn the whole thing.  However, when you would be young, your parents may deny admitting you into any other martial art practices. You can start other martial arts once you are 18 years old.  Every martial art course would require money, hence do it before you become a monk.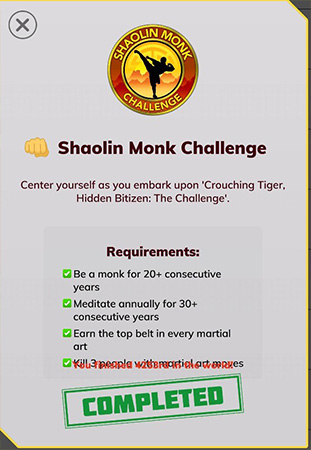 How to Become a Monk:
You have to follow some simple steps to become a monk in BitLife. Maintain a pure lifestyle and remain a virgin throughout. Do not accept any proposal to drink alcohol or do drugs. You can simply refuse to drink or take drugs whenever a character interacts with you about these things.
After you graduate, you will have to choose the occupation of a monk from the occupation menu. You will have to scroll to the bottom of the page to find the option of a monk. You should make sure that you do not indulge in any illegal activity throughout.  Try to be friendly and maintain a good relationship with your supervisors.  You will need to remain a monk for 20 years for this challenge.
The Final Stage in Shaolin Monk Challenge:
After having followed all the above steps, in the final step, you will have to kill 3 people through your martial art skills. We would suggest you complete all your tasks at first and then try to do this final challenge. It may happen that you would be taken to jail after this challenge. Hence, finish it prior going to jail. You can easily finish the challenge after going to jail,  which is not a bad place to finish this challenge.