Finally, Warzone has brought up a new map in the game. Verdansk 84, how cool is the name? Isn't it. well, we are here to give you some insights into the new map. There is a lot of exciting stuff in the map.
Call of duty warzone 1984 is finally back. It has seven new points of interest in the map including the previous locations. The old locations have been refurbished and given a retro look to match the title, 1984 is it. The atmosphere of the game will be more vibrant this time. As the Verdansk took place in the year 1984 during the spring season so the maps and places are more colorful than usual. The storyline is based on the cold war," Perseus master plan has been revealed you have to take your squad to hold 7 points if interest present in the map".
Warzone Verdansk 84 Map:
To give an overview of the new map read the following important points.
Players are expected to drop into the island
Players will have to capture and launch a nuclear device to destroy Verdansk.
The new areas include Gora Summit and Karst salt mines
The new important location is Grid Array.
This place will have massive metals in which you can climb.
New Locations of  Verdansk 84:
These are some of the new locations of the maps.
Airplane factory (Center of the map)
Airport (accessible with decent loot)
Downtown (broadcast building )
Farm House
Gora summit (replaced with the Dam
Grid array (have massive towers)
Karst salt mines
Old mine (good loot areas)
Superstore
Verdansk Stadium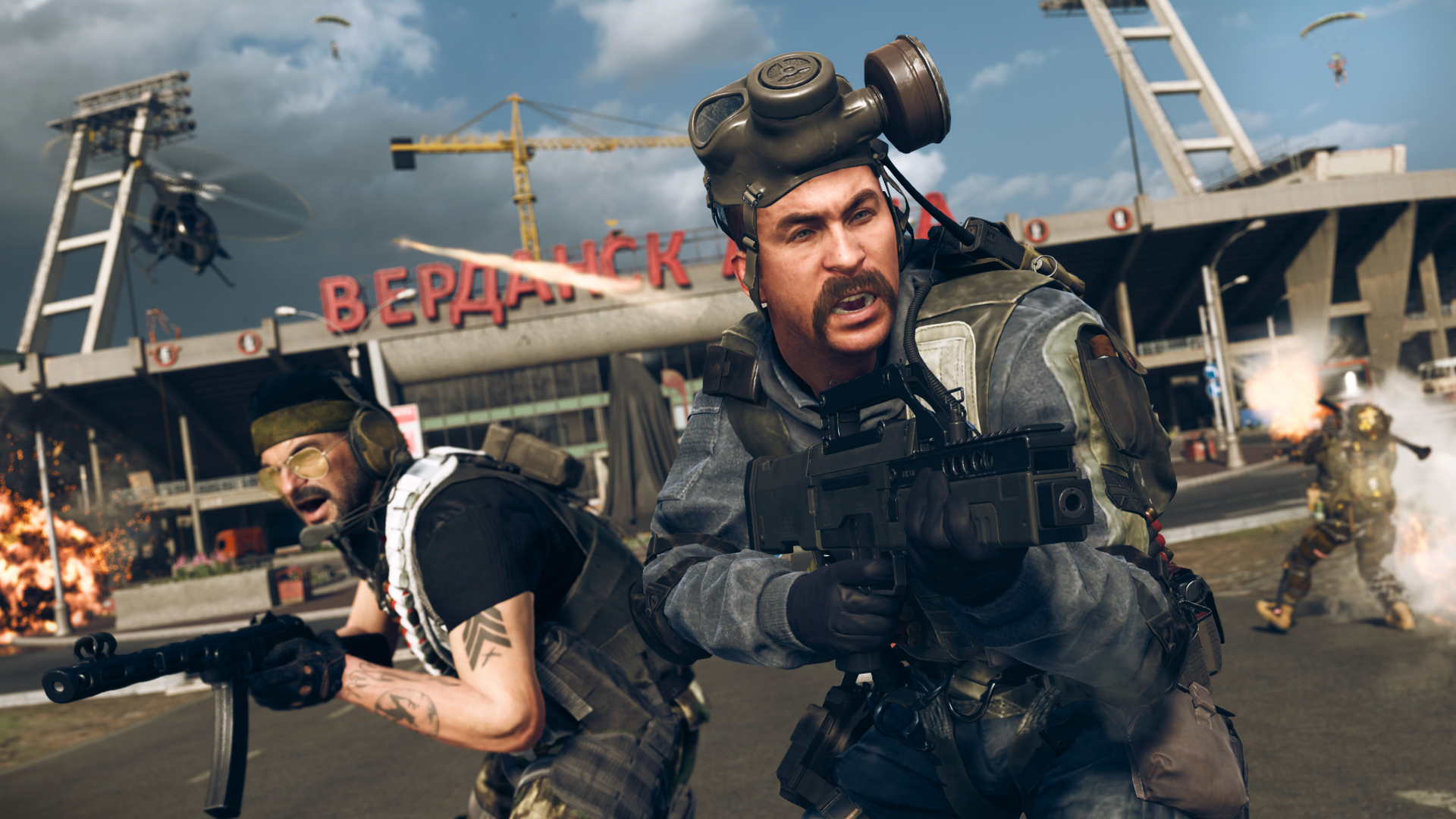 New Weapons of Verdansk 84:
The new map has certainly brought up some of the cold war era guns with it.  You can expect many 80's weapons in the game. You might not find the modern warfare arsenal in this but trust me you will definitely enjoy playing it.
All total Verdasnk 84 is the starting of the Call of Duty Warzone and Black Ops Cold War Season 3.