Hey Guys, in this blog we will talk about Fynch and how we can increase its reputation rank in Destiny 2. If by chance you haven't read out on how to get Fugue-55 and more on perks.
In Destiny 2, Fynch is the vendor for Savathun's Throne World. By raising the reputation rank players will earn rewards. As we know that the Throne World is new to explore in Destiny 2 and players are spending a lot of time there. This is because they want to learn to increase their reputation rank as fast as possible.
As we see Fynch is an unlikely Hive Ghost ally and players meet him early in The Witch Queen campaign and also he serves as a vendor in Savathun's Throne World. With his increase in reputation rank players will be rewarded with Enhancement Cores, Upgrade Modules, Deepsight upgrades, and much more.
Witch Queen Story:
When the Guardians meet Fynch in The Witch Queen story, they have the power to unlock the ability to travel around the Throneworld in their way. They can also increase their vendor rank with him. Throne World rank points can be earned by various things which include opening chests, collecting Fundamental Osmium, and finding hidden moths.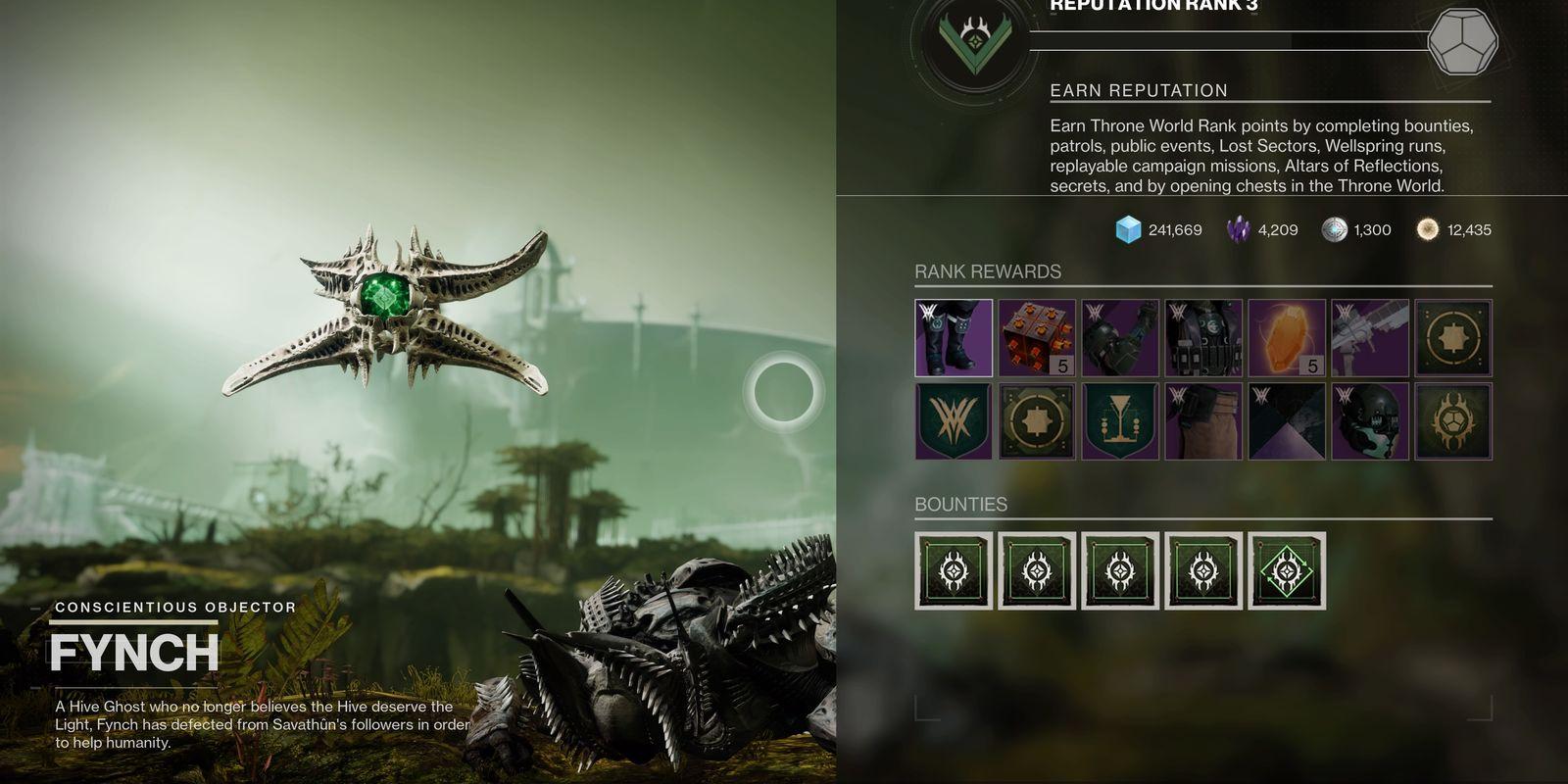 Players will earn 20 points at once. In order to increase the speed, they need to equip certain mods on their ghost that may seek out the items for them. For farming their Fynch reputation in Destiny 2 by following the Throne World in a giant loop, they need to use mods like Perfected Resource Detector and Wombo Detector.
Farming Throne World Reputation:
As we have seen many ways of farming in Destiny 2, some small things need to be given importance which would help in raising the Throne World's reputation faster. Players can obtain multiple bounties as Fynch offers them and allows them to send players all over the Throne World in order to complete quick objectives in return for both XP as well as reputation points.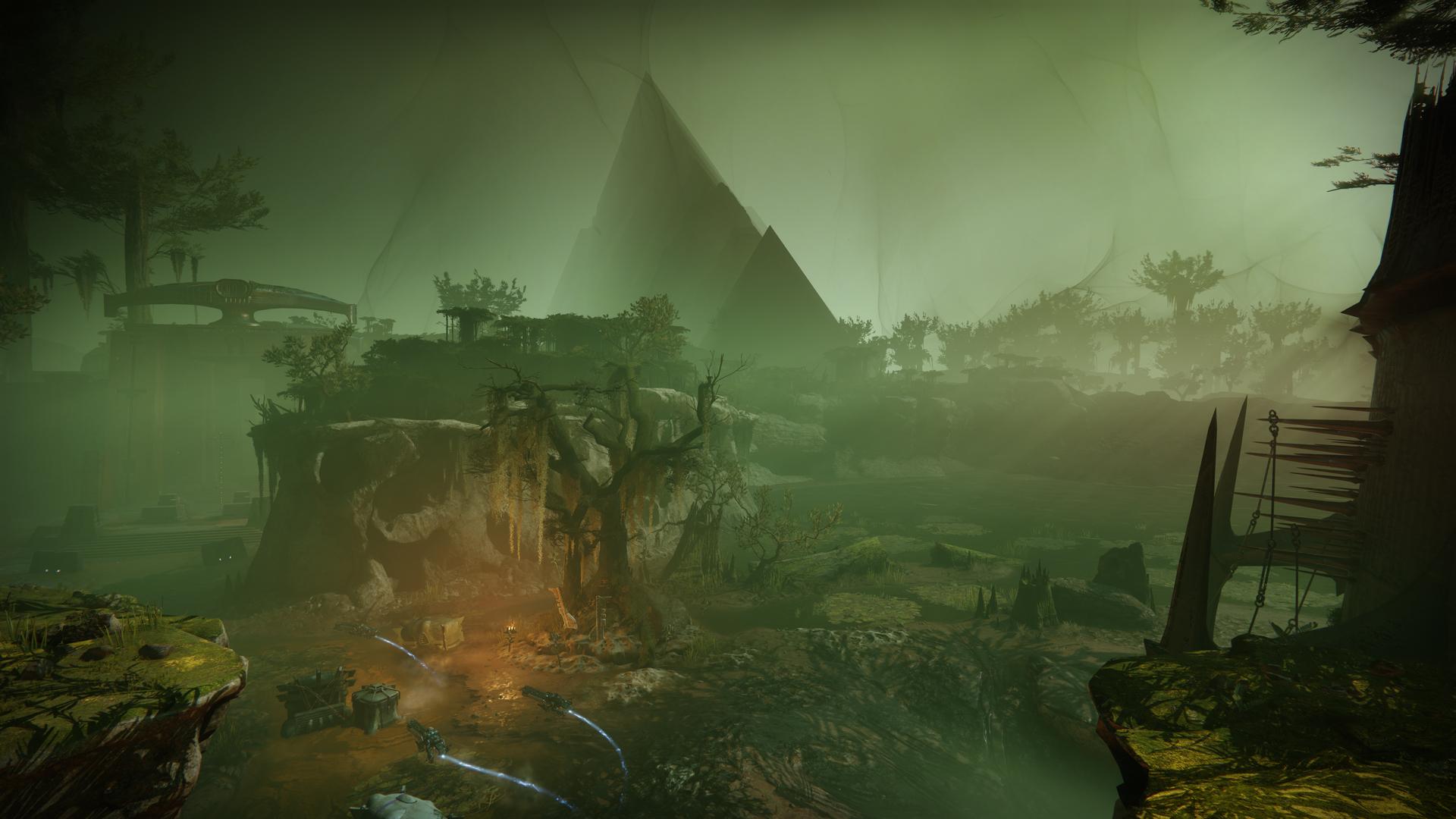 At the same time, they can increase rank points for Fynch as soon as possible. Secondly, there are other ways like defeating Lucient Hive, completing Lost Sectors, and finishing Heroic Public Events around the Throne World in order to earn a large number of rank points for Fynch.