Destiny 2 – Well, we are back with another guide. This time it is going to be the mighty Ticuu's Divinationand Catalyst. Hang on tight and just follow these simple to get the mighty bow.
Titus's Divination in Destiny 2:
Season 2 of the game has an awesome weapon called The Ticuu's Divination. This is basically a bow. This isn't a normal but an interesting and unique one. This is not one of the regular bows that you find in other games. In this when you do a hip fire, it locks on up to three targets and has explosive arrows in it. Once the arrow hits to enemies they are going to explode like a bubble.   You cannot bring it to a GM nightfall though but once you unlock its catalyst you can enjoy it.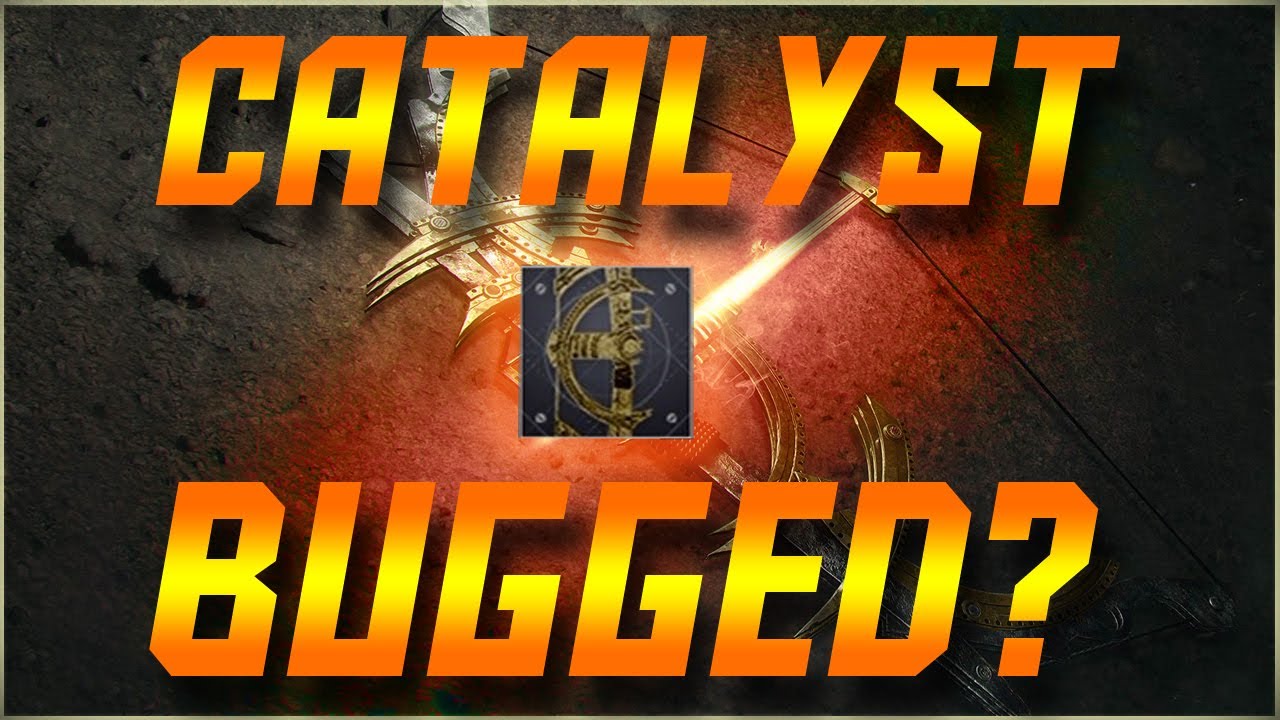 Unlocking Ticuus's Divination in Destiny 2:
For the unlocking of the bow, you first need to get a season pass. The good news here is you needn't buy the paywall as you can get it with the free versions of the pass. It will be unlocked when you reach level 35. I guess it will take you a couple of days to reach that level. Then you can get it.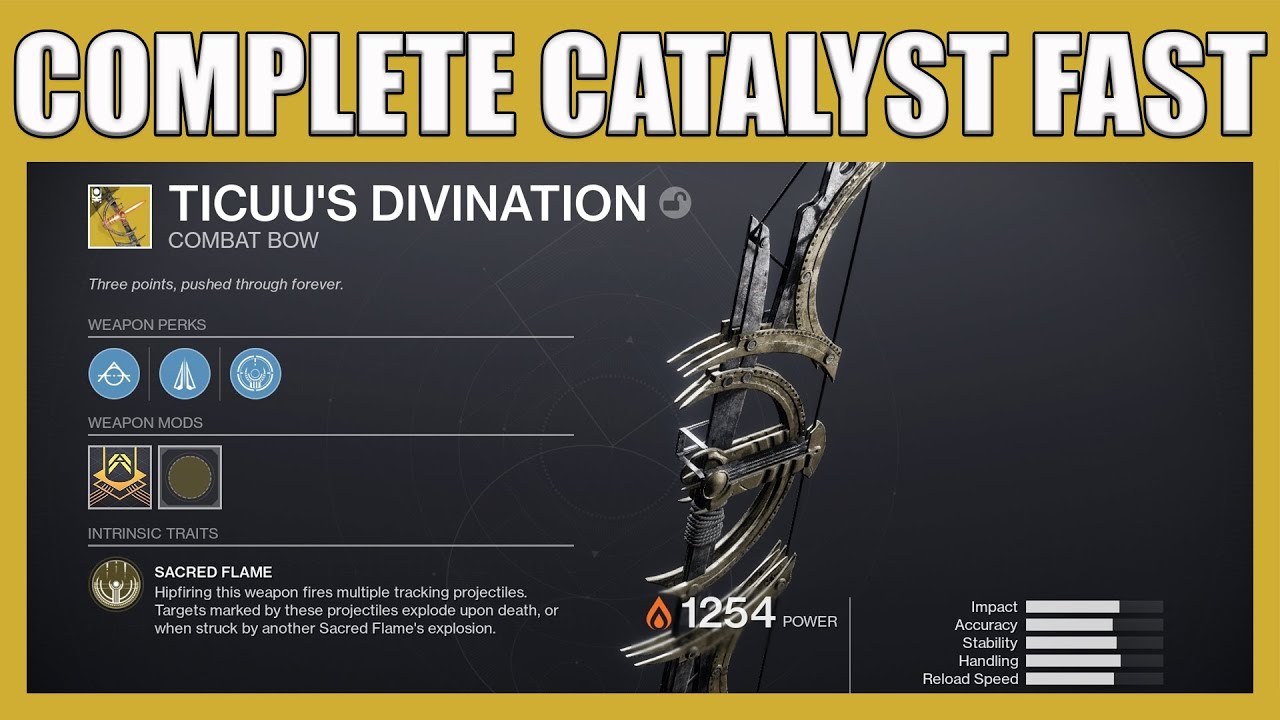 Unlocking The catalyst:
The second part of the puzzle is its catalyst. you can earn that by completing a quest given by a banshee. Once you get the bow you have to visit the gunsmith. After some talking with him he will finally give you the quest which you have to complete to get your catalyst. The name of the quest is "points piercing forever".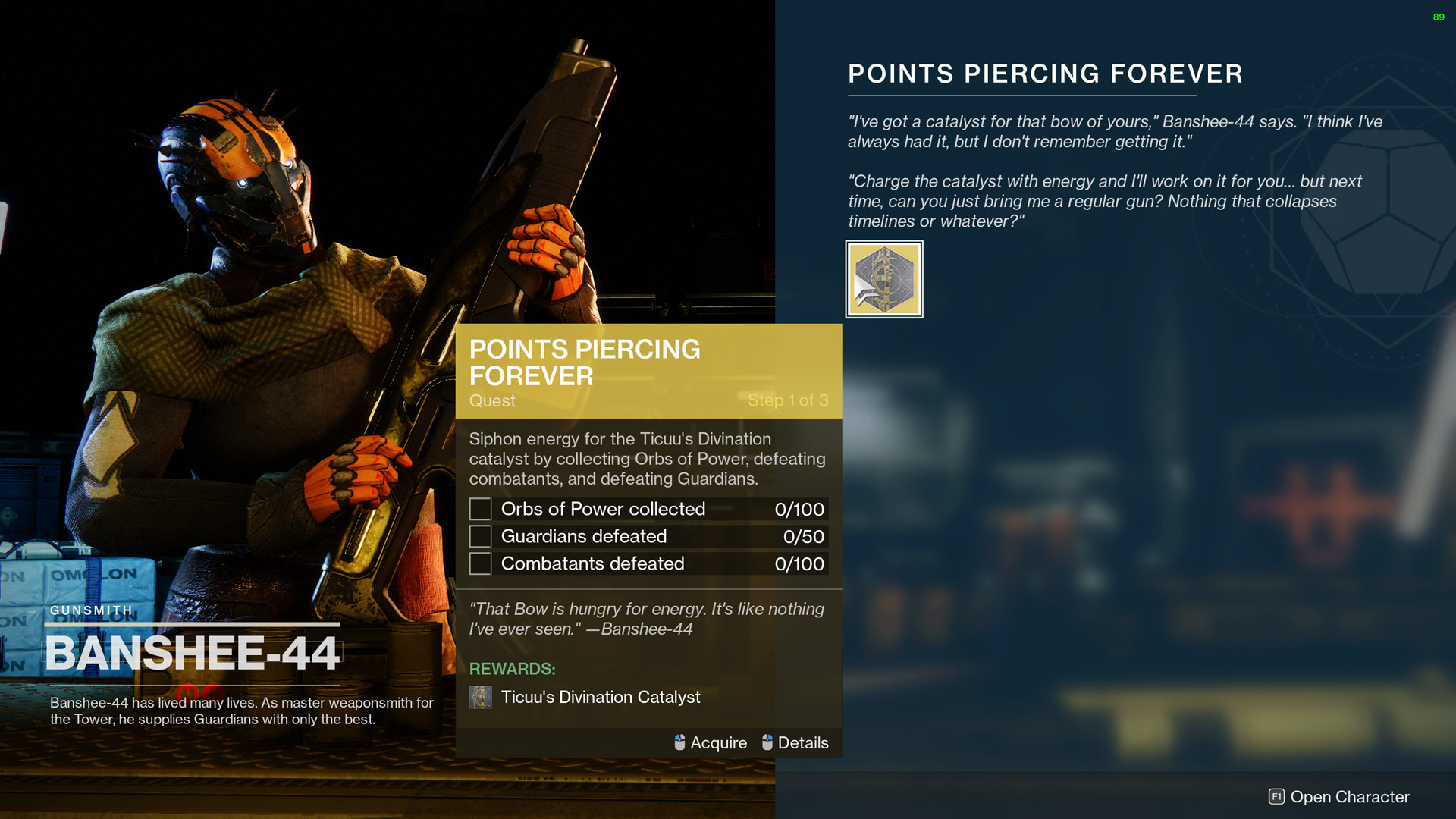 Points Piercing Forever:
Here are the detailed steps on how you can complete this quest in Destiny 2.
Collect 100 orb's power
Defeat 50 guardians
Defeat 100 combatants
Generate 200 calibration data
Defeat 50 guardians with divination
Defeat 100 combatants with the divination
It's not that without the catalyst the divination cant work. It will work.  The catalyst consists of "causality arrows" which explode on hitting targets.