Hello gamers, in this tutorial we will talk about an amazing weapon in the game Destiny 2 named Cantata-57 and how to obtain its God Roll. It is a new hand cannon weapon with which with its God Roll has extraordinary capabilities combinations in the game. Players should always try to get this weapon as it will be very much helpful for the gameplay. The weapon first appeared in THE WITCH QUEEN expansion. Because of great advantages, it's been one of the best weapons in the game.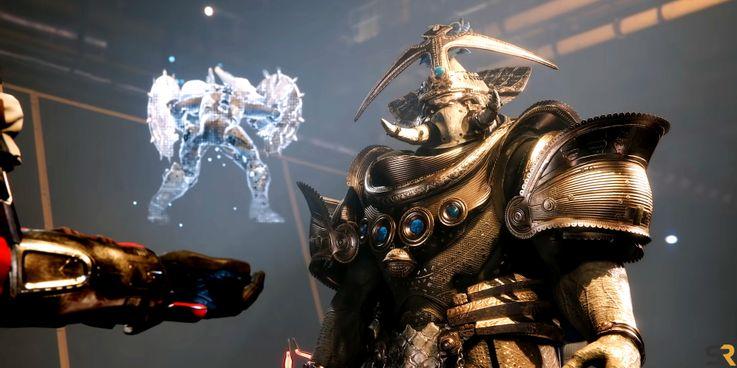 Savvy Cantata-57 in Destiny 2:
Cantata-57 is a 140 Adaptive Frame Arc Hand Cannon which comes with an origin trait known as Suros Synergy. The basic origin traits are basically the latest perks that have been introduced says that all the Legendary weapons in THE WITCH QUEEN have and advantage of certain advantages with them. Weapons that come with the Suros Synergy trait gets the benefit of being good in handling and reduced flinch for less time after reloading. The weapon comes with a long-range stat, as its origin trait allows players to hit their targets more precisely no matter how far it is.
The Cantata-57 is a part of the New Foundry Weapon set. This implies that the players can find this weapon anywhere Legendary engrams are available in the game. There are a lot of weapons in this category along with the gear pieces. Players should have completed THE WITCH QUEEN campaign with all the characters. They must also complete activities like Strikes or Crucible with the appropriate Ghost mods in order to get multiple rewards if Legendary engrams.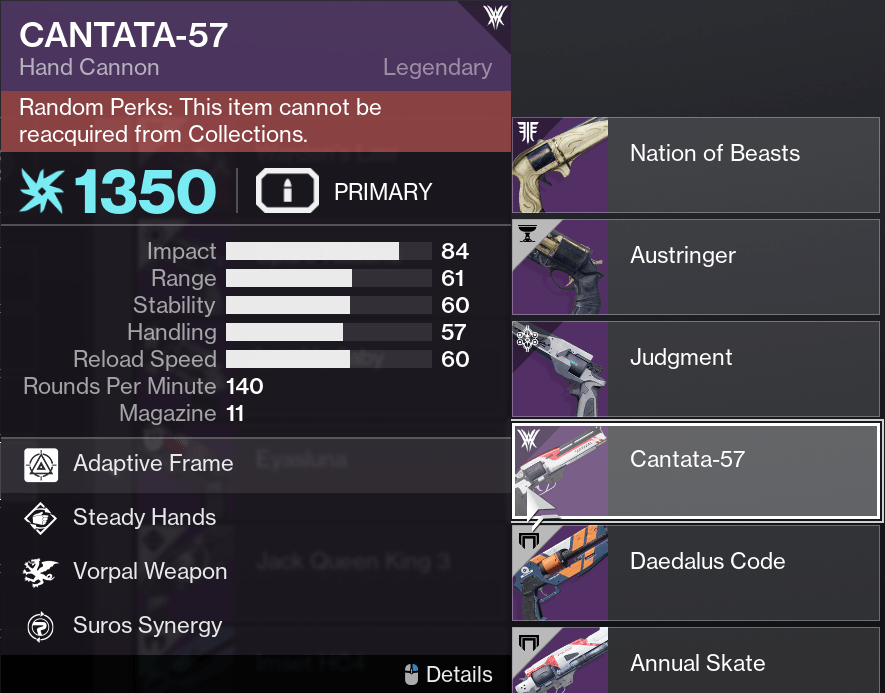 The God Roll For CANTATA-57:
There are multiple ways for different perk combinations with which the weapon can work like a beast in PvE as well as in PvP. These best perks can help the weapon for longer range, stability, and handling. The best perks include Barrel(Arrowhead Brake), Magazine(Accurized Rounds for PvP and Appended Mag for PvE), Perk 1(Rapid Hit, Steady Hands, Eye of the Storm), and Perk 2(Timed Payload, Rangefinder, Opening Shot, and Vorpal Weapon).
Now we come to the end of the article which briefly explained Cantata-57, its uses, and how to obtain God Roll. We hope this content helps you during your gameplay.