Get a Lightsaber – As the 4th of may is here may the force be with you was in consideration by Fortnite as they bring in the Lightsaber and you can also own one! wanna know-how just keep scrolling below.
Till the 17  of may 2k22 the star wars content is back in the game and you will also find the Light-sabers on yhe battle Royale island along with star war themed quests as well as stormtroopers and a ton of more.
Star Wars Quest (May 4th):
If you've got your mind on possessing the Lightsaber you can use it to perform the various related Quests with it.
Block ten hits with the Lightsaber.
survive a storm phase.
For other Quests, you need to find the E-11 blaster rifle using your goldbars at one of the stormtrooper checkpoints.
Land at a stormtrooper checkpoint then places top 25.
Drive a vehicle from chonker's speedway or logjam lumberyard to the stormtrooper checkpoint.
Damage opponents within 30 meters using the E11 blaster rifle.
complete a bounty from a stormtrooper.
The Lightsaber:
These are four in number each color-coded for a particular character.
Red- Kylo Ren.
Green – Luke skywalker.
Blue – obi-wan.
Purple – Mace Windu.
 How You Can Get Lightsaber:
These can easily be found in Fortnite season 2 as floor loot and within the chests to have better odds go for the places having boosted loot like the Tilted Towers. The Lightsaber can easily be spotted as these have a glowing aura around them.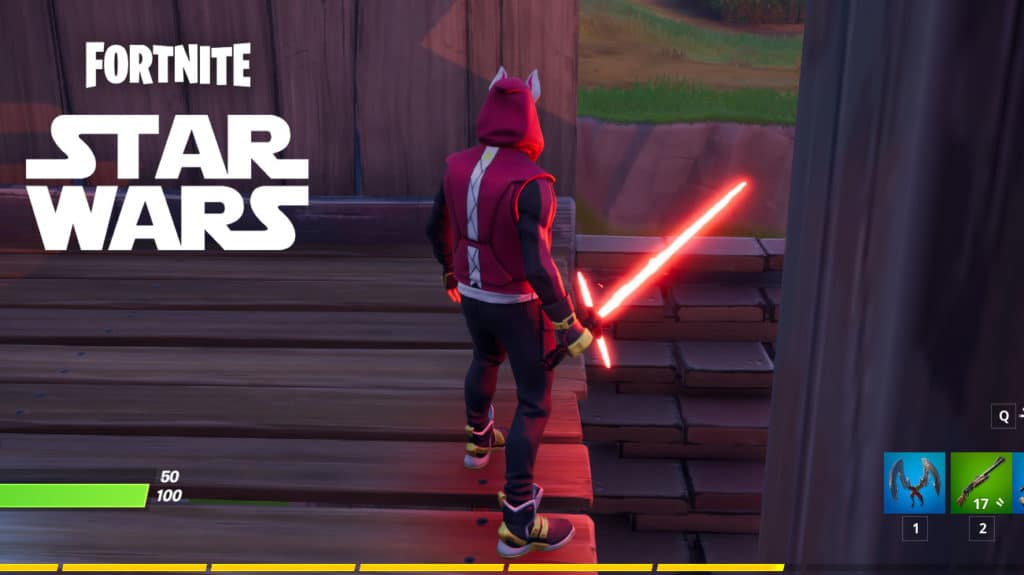 That's How it Can be Used:
Once you get your hands on the Lightsaber will occupy an inventory slot the same as any other weapon in the game. By using the right trigger you can perform a powerful melee while the left trigger will help you in blocking the attacks coming your way but don't expect to have a guard on all the sides as there's no protection from the sides or back.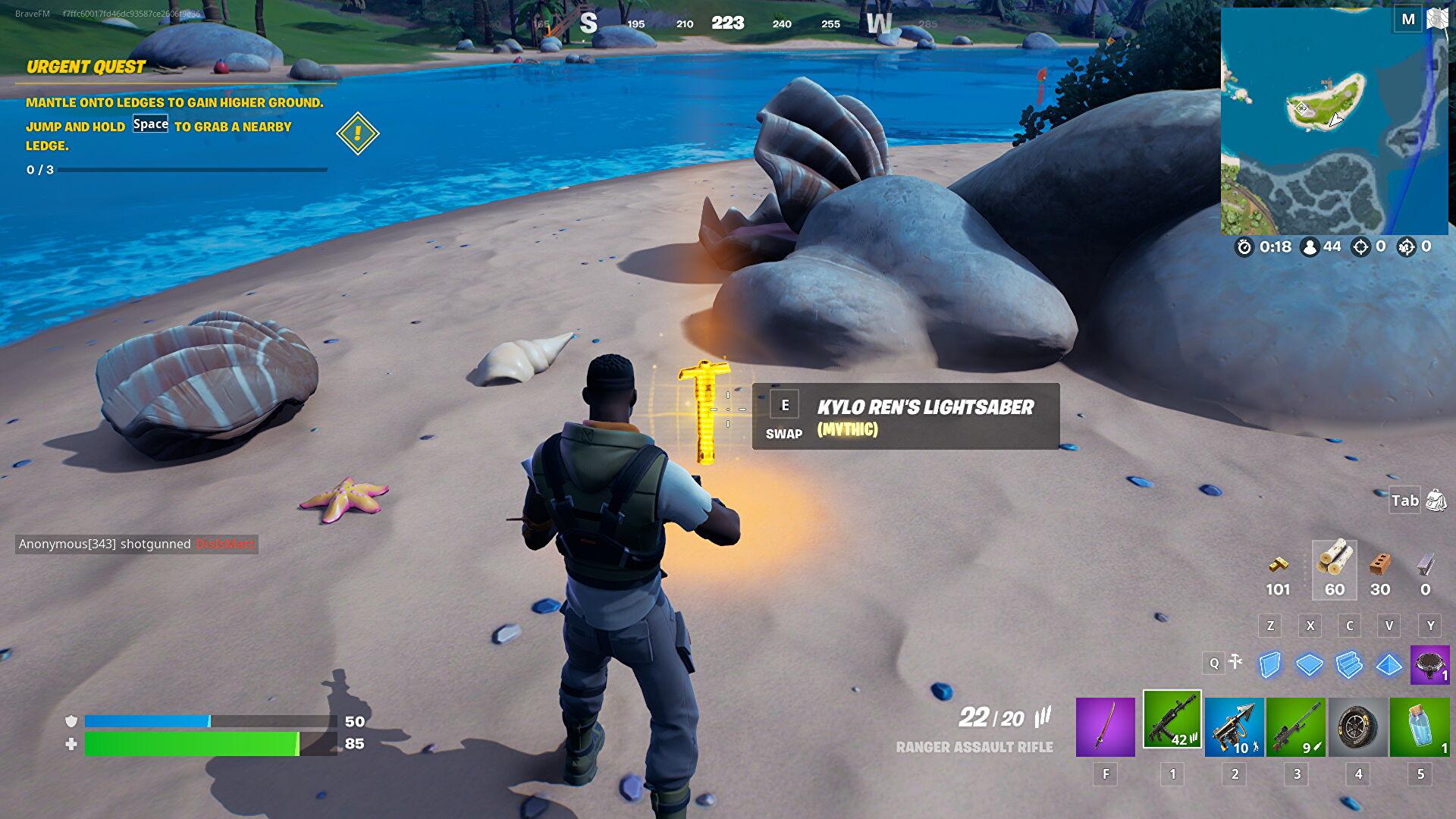 Hope this 4th of may the forces are with you and with your friends! don't forget to share this article. Also, read about marking weapons of different rarities.