Photographing peel trident at Teotihuacan in Forza Horizon 5 – Hello buddy gamers. Hope you guys are doing great. We are back again with another exciting set. This time we are going to discuss about the game Forza Horizon 4. There is a mission in which you have to photograph the peel trident at Teotihuacan. So we are going to guide you guys through it completely. So stay with is till the last as there are a lot of things that you might miss out in between. So let's start.
The game Forza Horizon 4 has one of the toughest challenges in the game. This challenge is very hardtop complete as they have to do it with unbelievable speed in series 2.This is a weekly photo challenge. If you think that you can take any car from your gallery and snap a picture with it, then you are wrong. Secondly the location of the Teotihuacan can be very confusing for many new gamers. There are a lot of markings in the map, so if you don't look closely you might miss out the Teotihuacan.
Getting the 1965 Peel Trident in Forza Horizon 5:
First let's talk about the first part. You have to get a 1965 peel trident. There is only one possible way to get that and that is by earning 45 festival playlist series. During the holiday period this record was given to the players for free. If you only photograph this vehicle it will not complete the challenge.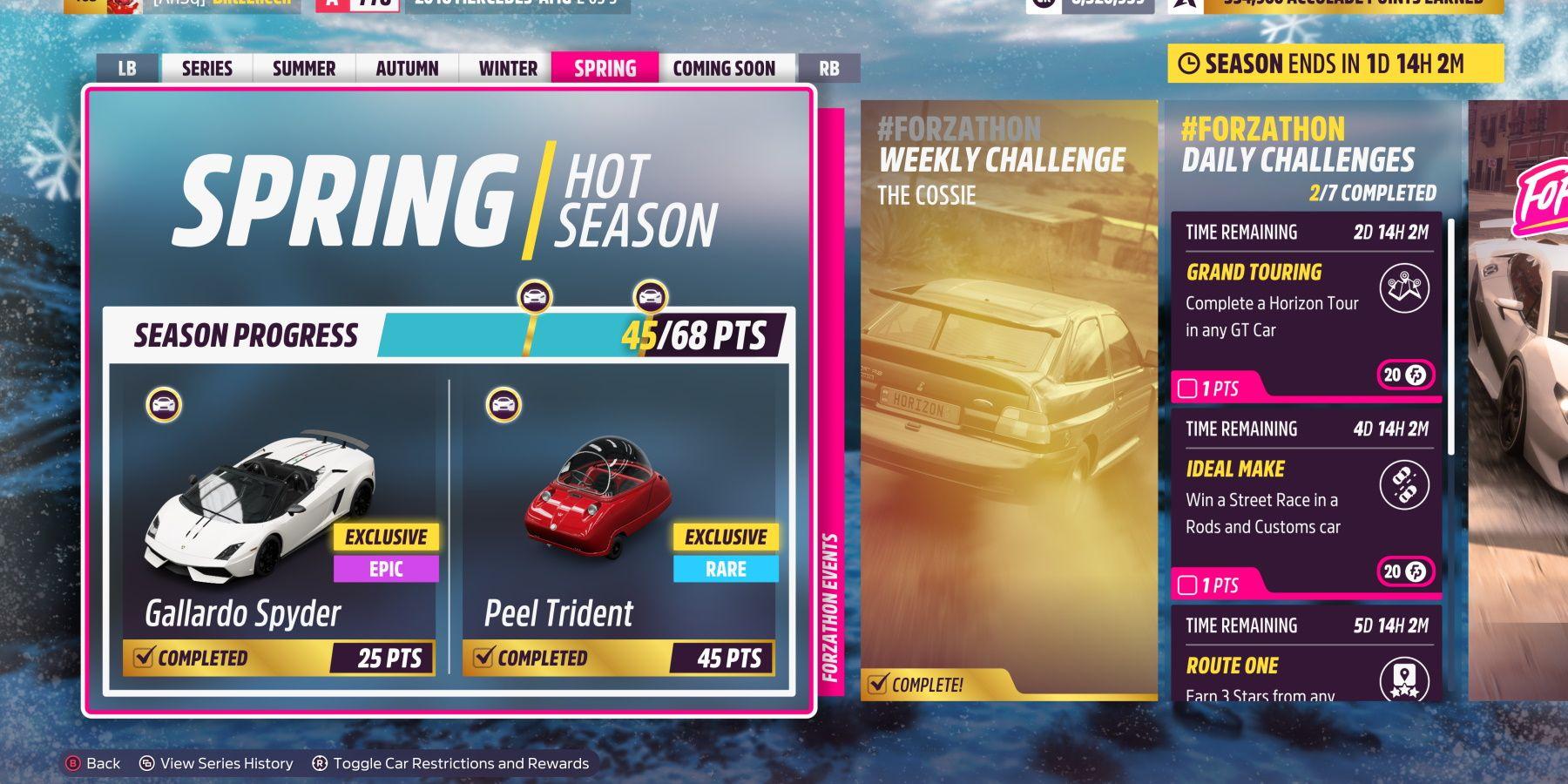 Second you have to complete the Cossie weekly Forzathon challenge. This will allow players to earn 10 points for the events. For taking part in the trial you guys must be in the hall of the fame in Forza horizon 5.
Forza Horizon 5, Finding the Teotihuacan:
This I located in the place where there are a lot of pyramids. It is in the southeast if the map above orange coloured horizon wild outpost. It will be easier for you guys if you uncheck all the activities from the filter. Once you find the place you can simply drive down as fast as you can to reach there.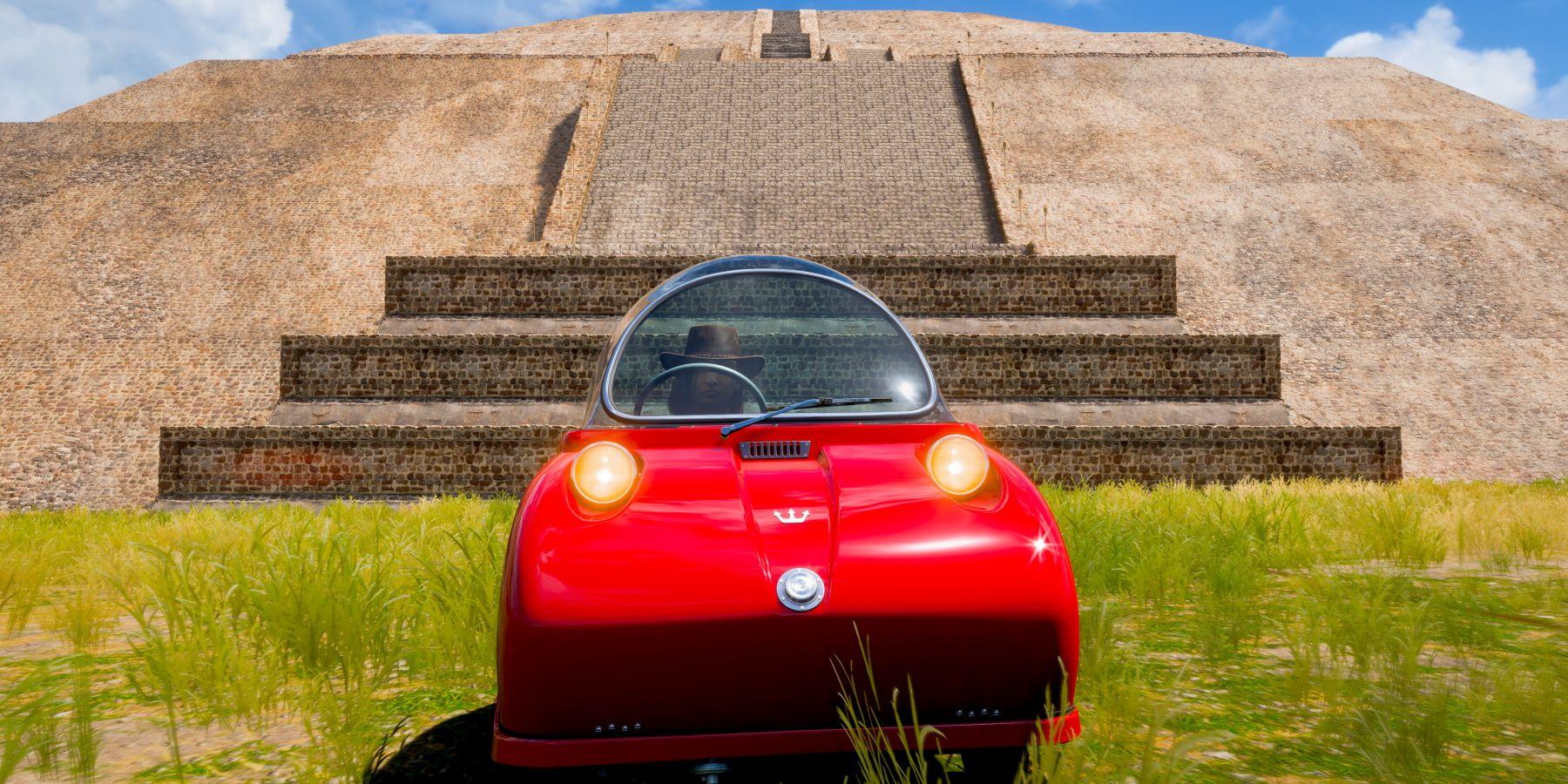 Taking the Photo in Forza Horizon 5:
Once you have reached the location you can press the d pad and take a picture of the both. You can also use the RB button as it is quicker and here you go. So this was the complete task in shorts. Make sure you follow the second point as you might miss out the Teotihuacan.