Getting summer Time sparkle Outfit in Genshin Impact – Hello viewers, hope you are doing well. Recently we got a lot of queries regarding the Time sparkle Outfit in Genshin Impact. So we have brought you a guide on the same. Please do read the guide completely and follow the steps written in the guide to get the outfit.
Anime in Genshin Impact:
I guess you guys must have been hardcore anime fans. I was one of them. I was very fond of Anime. The characters the places that the shows showed were mind-blowing. If you recall a beach scene from your favorite anime you can connect to what I am saying. Anime girls wearing swimsuits. That is what has kept the game Genshin Impact alive yet. Just kidding! So there is a similar outfit in the game which everyone wants to own.
So this is the outfit that everyone is dreaming about. This outfit has come up with the 1.6 updates of the game. The update is called as Midsummer Island Adventure. Here the character dressing room is now fully accessible. Not only that you can also change the character along with its gliders. There are only 2 available currently on the beach. You can get Barbara's outfit but Jean's outfit seems to be only available in the in-game store. Don't worry guys we will help you guys in Barbara's Outfit at least.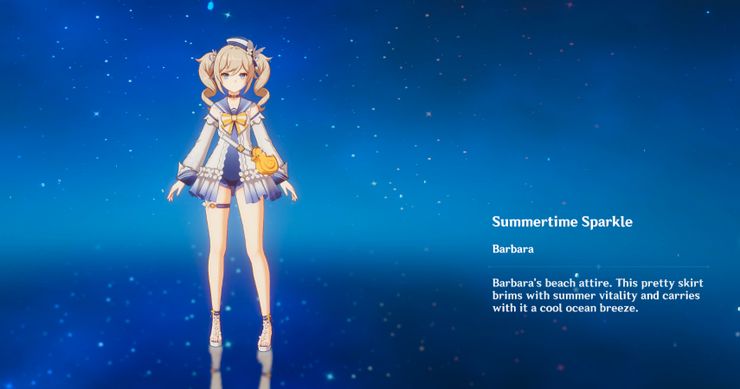 Getting Summertime Sparkle Barbara Outfit:
For getting the outfit you have to complete an event called as Echoing takes. You can find all the details in the event menu. Your adventure rank should be a minimum of 35 for participating in the event. In the event, you will have to collect24 echoing counches. So you will find these counches in the new game area. This is called as Golden Apple Archipelago. You have to look up to the cliffs to find them.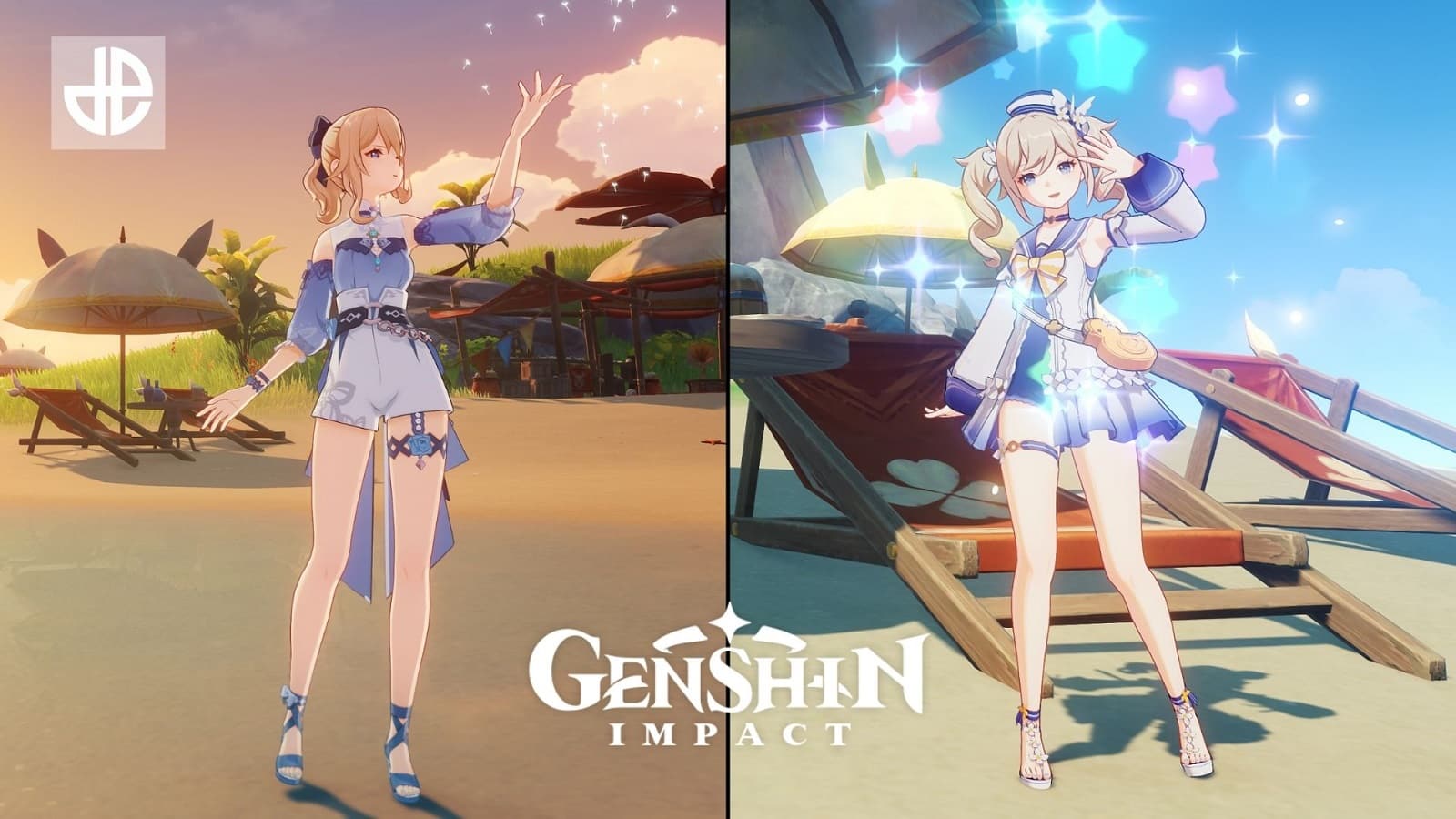 Here you Go:
Once you have found the counches you are good to go. It isn't easy as it sounds. There is a twist in it as well. You can only five counches at a time. This means you have to keep on looking for multiple numbers of times. This will surely take a lot of time. But trust me the outfit is worth wasting the time.