Finding the dead and Bloated Treasure in God of War – Hello buddy gamers. Hope you are fit and fine. Today we are going to cover a very exciting part of the game God of War. We are going to guide you guys through the land of dead and bloated to get the ultimate treasure. So I request you guys to stay with us till the last as there are many things in between that you might miss. So let's start.
The game God of War has 12 treasure maps in total. Every map leads to some unique cache that contains valuables. First of all this treasure can be very tough because every expedition has many missions attached to it. It is very tricky to complete all of them. Being a player you will have to decipher very small clues between scenes.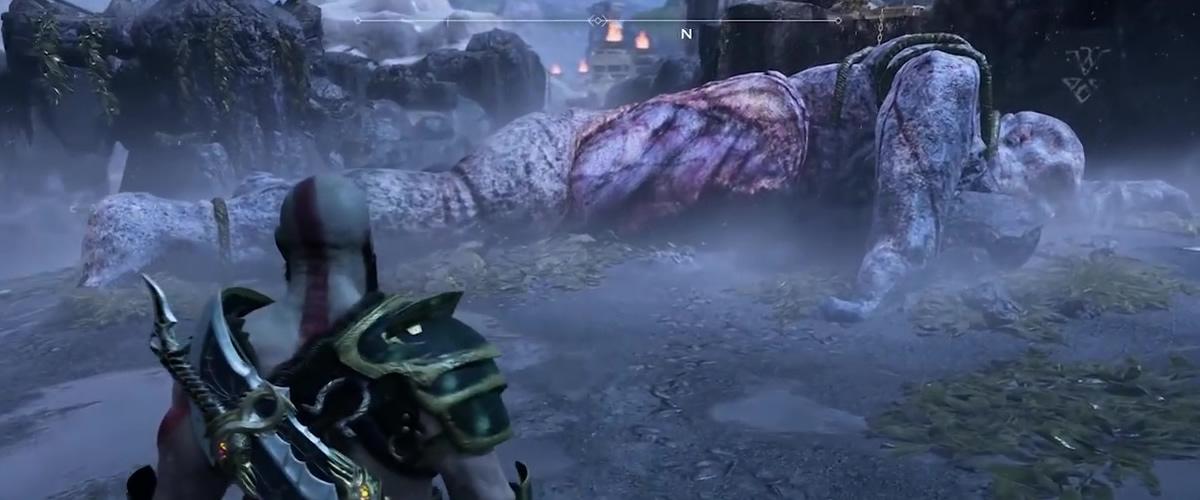 God of War, Dead and Bloated:
The dead and bloated is one of the 12 maps that are present in the game. This can be found in the volunder mines while doing a task for Brok. The story is based on a character who wanted to take revenge on a troll that killed their family. Then a cache was kept beneath the dead body of the troll.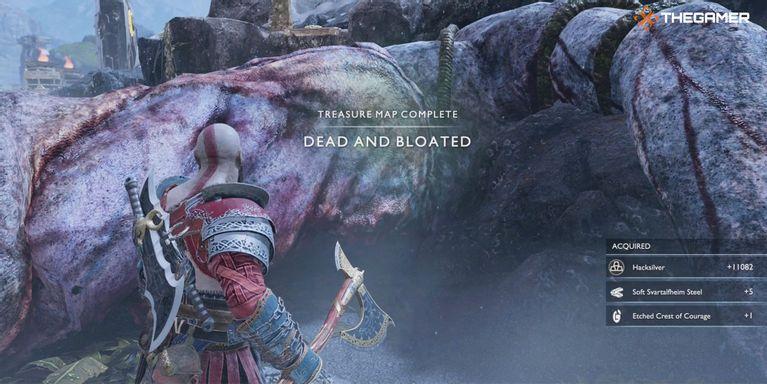 Finding the Hidden Map in God of War:
As told in the above paragraph you and find the map in the volunder mines. It will be lying on the ground beside a wooden wheel and coffin in an area where both the gods fought nightmares. After getting the map you can find in the place of the beach. You will have to find a troll's body.
The part which mentions sunrise over the temple is actually cap. Rather than going to the temple, you should go to the cliffs of the raven which can be accessed by the side of the southeastern shore of the lake of nine. Once you reach there you have to look for a corpse. You have to stand near the troll and carefully observe his hand. There will be little dirt in his arms. Once you find that click the appropriate button and you are good to go.
Rewards Inside the Cache:
Once you have found out the cache you will get an oblivion stone, 5 pieces of soft Svartalfheim steel, and a rare enchantment. You will also get a good supply of Hack silver which can be used to upgrade and craft body armor. This game is currently available on PS4, PS5, and PC