Spirits of Amazonia is Green Hell's brand new update.
A few months ago, we briefly talked about Creepy Jar's survival adventure title 'Green Hell'. The article mainly focused on Green Hell's Virtual Reality port and you can check it from here. Recently, Green Hell has resurfaced on our radars with a brand new implementation to their game. It is a new update to the game, called 'Spirits of Amazonia' and we have a lot to talk about it.
The update made the live game on 28th January 2023 and it was completely free for anyone who owns the original game. This update includes a brand new storyline that recalls the incidents that had happened before the original storyline begins, expanded the current map, Tribal Legends, Tribal Village and new items.
The date reveal trailer of Spirits of Amazonia was released on 19th Jan 2023, and we would like you to have a stole over it to strengthen your bases.
Spirits of Amazonia
Play as Jake in a storyline where he is tasked with the objective to initiate conversation and friendly relations with an Amazonian Tribe for the first time. The timeline of the story starts quite earlier than that of the original plot. Legendary tasks overlay Jake's quest while he walks the shallow soil of the rainforest with the unknown tribe's Shaman. In the process, Jake will discover many secrets, challenges, new areas and much more.
New Storyline
A separate new storyline that involves Jake's quest to befriend a mysterious tribe dwelling in the midst of the unforgiving rainforest. See firsthand, about the incidents that occurred before the original plot had started and find answers to the question that now arises.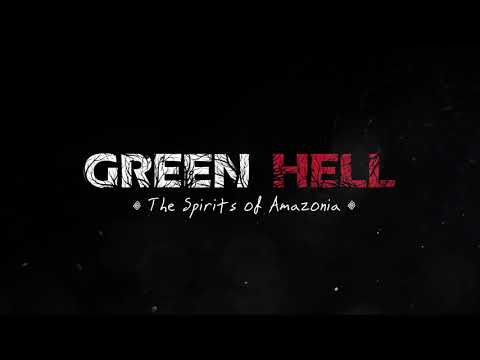 New Map Area
If you thought Green Hell's map area was large, then brace yourselves, it gets a little bigger than that now. This map area is exclusive for Spirits of Amazonia game mode but it will connect to the main map area in the foreseeable future.
Legendary Quests
A total of four new legendary quests have surfaced for Jake to take part in. This quest can be unfolded by solving riddles that are revealed by paintings on hidden stones, scattered throughout the game. This will impact the overall story as you will learn more and more about the tribe's history and story.
New Custom Building
Custom building is now more accessible as now you can attach a balcony onto your Amazon's bungalow to get a fresh air of the rainforest and pretend everything is fine.
New features in the Game
A new type of tree called the 'Spike Tree' was added to the game that will give hurt player by damaging them with a spike which is also poisonous, this just adds another of many ways to die in the game. New Mushroom has been added to the game with mysterious properties, you won't what it would do until you munch on one (no, we will not spoil the fun for you so look for yourselves).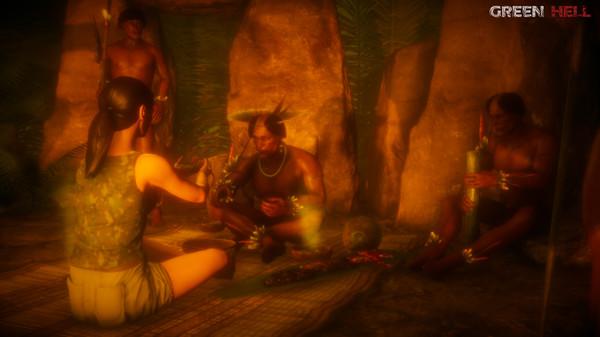 Our Thoughts
A great update overall, keeping the game's experience fresh and who doesn't love more content, that too for free. One thing that should be noticed with this update is that it is title "Spirits of Amazonia – Part 1". This means there would be more original content coming to the game and this may also suggest expansion to the current new storyline of the game.
Green Hell is a survival adventure game that supports a Co-Op campaign up to four players. The game was developed and published by Creepy Jar. There is also, as mentioned earlier, a VR version coming to the game. If you are a survival craft genre fan with a good storyline, you would love to try the game for yourselves.
Be sure to follow us for more gaming related articles, reviews, news, and much more!