Hello gamers, we hope you're doing great. Today we are back with another article in which we'll talk about Heart Scales. As we see that the heart scales are a crucial part of the treasures in Pokemon Brilliant Diamond and Shining Pearl.
In the game, POKEMON Brilliant Diamond and Shining Pearl when a Pokemon forgets any move then there is an NPC that teaches a Pokemon that move. Everything comes at a cost and players need to entice NPC with a special item as it doesn't come free of cost. That special belonging is basically a Heart Scale. So here we move next to learn all the possible ways that Pokemon BDSP players can get.
Spots to Find Heart Scale:
Players who are hungry for Heart Scales in Pokemon Brilliant Diamond and Pokemon Shining Pearl can access them in four major ways, in which two of them provide one guaranteed Heart Scale each. Players should seek the two first. In order to have them more, they can focus on the other two sources left which can let them access unlimited Heart Scales but takes a lot of time.
A few of the Spots are Listed Below:
Route 212- It has the first guaranteed Heart Scale. Gamers need to enter this zone by Pastoria City. After reaching this path, they should take the northwest direction and shall take a break when they see one of Pokemon BDSP's honey trees. After that, gamers need to take a few steps to the left side to reach a series of trees that create a vertical barrier. After fining the mud in the corner of that row, the Heart Scale can be found.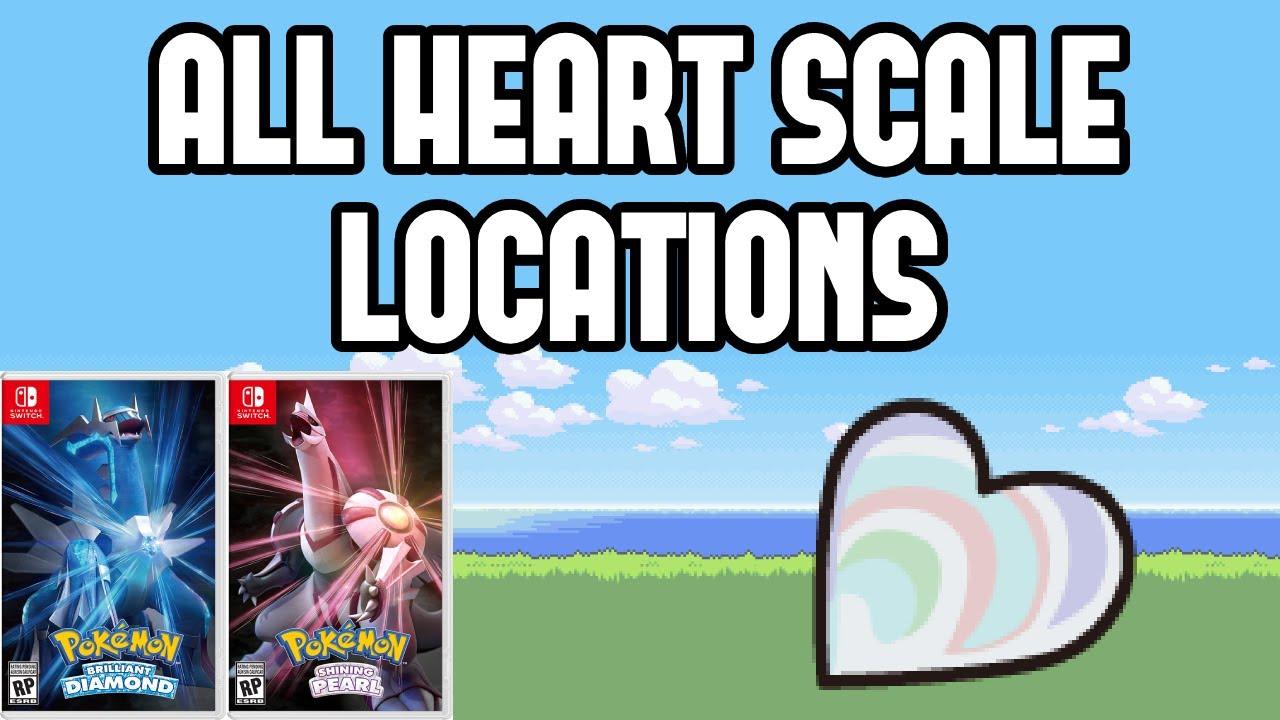 Similarly, another path is Route 214 where it is guaranteed to find the Heart Scale. This can be done by players by traveling to Veilstone City and moving south to enter Route-214. On the right side, you can series of fencing that creates a series of lead downward. Gamers must follow those routes until they meet a trainer who is wearing purple. A loop of tall grass just to the west of the trainer can be seen and the Heart Scale can be found here in the gap of that loop.
Conclusion:
Some more Hear5t Scale can be found in the following areas like Grand Underground, Luvdisc, etc, The Heart Scales can be used at the Move Tutor in BDSP which allows players to teach their pokemon any move it had already known.