Hello gamers, we are back with another tutorial in which we will mention the best way to unlock a Hoverboard in Dying Light 2.
Hoverboard in Dying Light 2:
The back to the future Hoverboard is a very much fascinating and trendy item one can obtain. This item will help players in finishing the Parkour Challenge and explore the areas of Villedor with it. A particular spot is there from where the players can start this challenge to gather this item. There are many scattered easter eggs in the game which have many secret weapons hidden in it. The Hoverboard is one of those items which players can obtain from here.
Location of the Hoverboard in Dying Light 2:
Players seeking Hoverboard in Dying Light 2, have to arrive at the Central loop district of Villedor. Afterwhich they must finish the main quest called Let's Waltz. The players then need to head towards the eastern region of Villedor and search for a church. This can be found in the area of Saint Paul Island. From that church, players start the Hoverboard Challenge.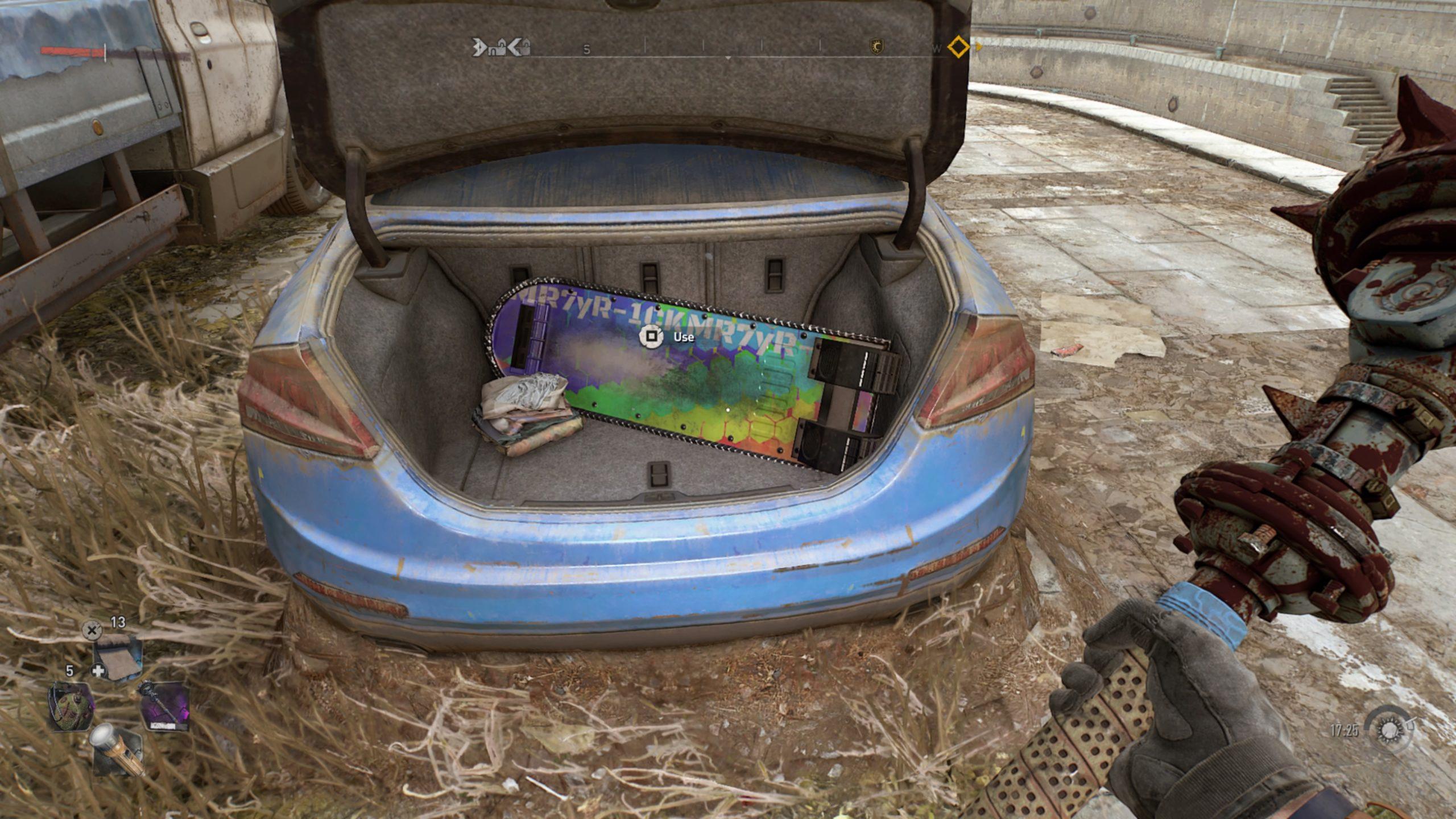 The First step is to connect the power cables to their particular points in the church. After that, they need to climb the tower and will later have to find a room that has a radio inside it. They need to tune in to Fatin and Tolga program on the radio and wait till the program ends. This will allow the hoverboard to appear in the room. It can vanish. So the players need to listen two additional times.
Parkour Challenge in Dying Light 2:
Players can earn either gold, silver, or bronze in this challenge as it is a timed event. For obtaining gold, players must complete this challenge within 70 seconds of duration. They may get about 1032 agility points. For silver and bronze, they will be provided with 564 and 258 agility points.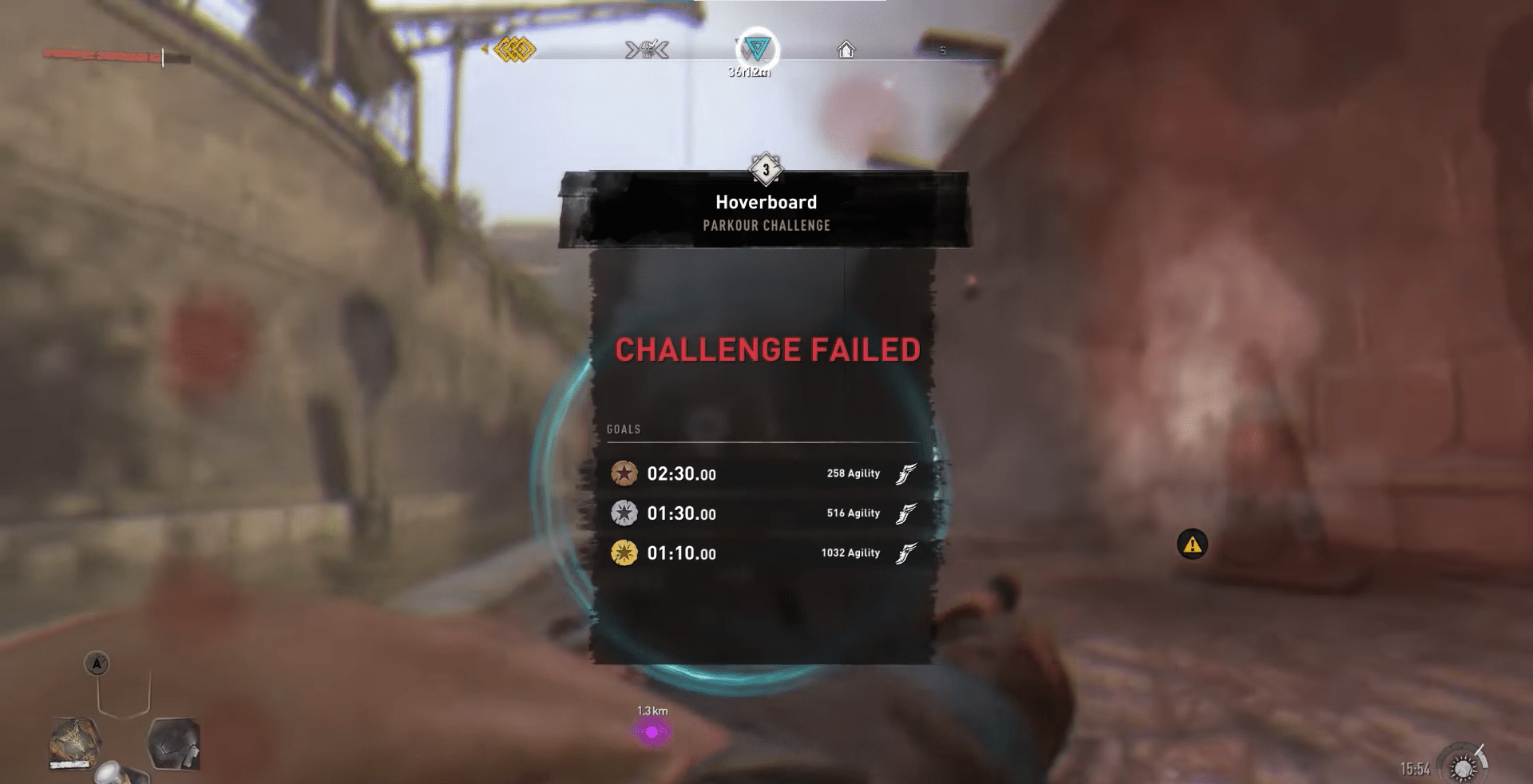 So here we come to the end of this article. Hope you liked it. For more such content, follow us. Do not forget to read our guide on unlocking center for stage 4.