Halo Infinite, Airstrike Easter Egg – Hello, buddy gamers. We are back again with another exciting guide of the game Halo infinite. This time we are going to guide you guys through a mission, mission 3 to be exact. We will walk you guys through the mission using an Airstrike Easter Egg. So stay with the set till the last as there are a few important things that you guys might miss out on.
Clearing the Mission 3:
What if I told you guys that you can complete a mission by only pressing a single key? How cool is it? Yes, you can actually do it in mission 3 of the game Halo infinite. There is a particular option called an Easter egg airstrike. This will help you guys to complete the mission without even doing anything. In the third mission master chief actually has a secret weapon that he can use to complete it. Let's find out how.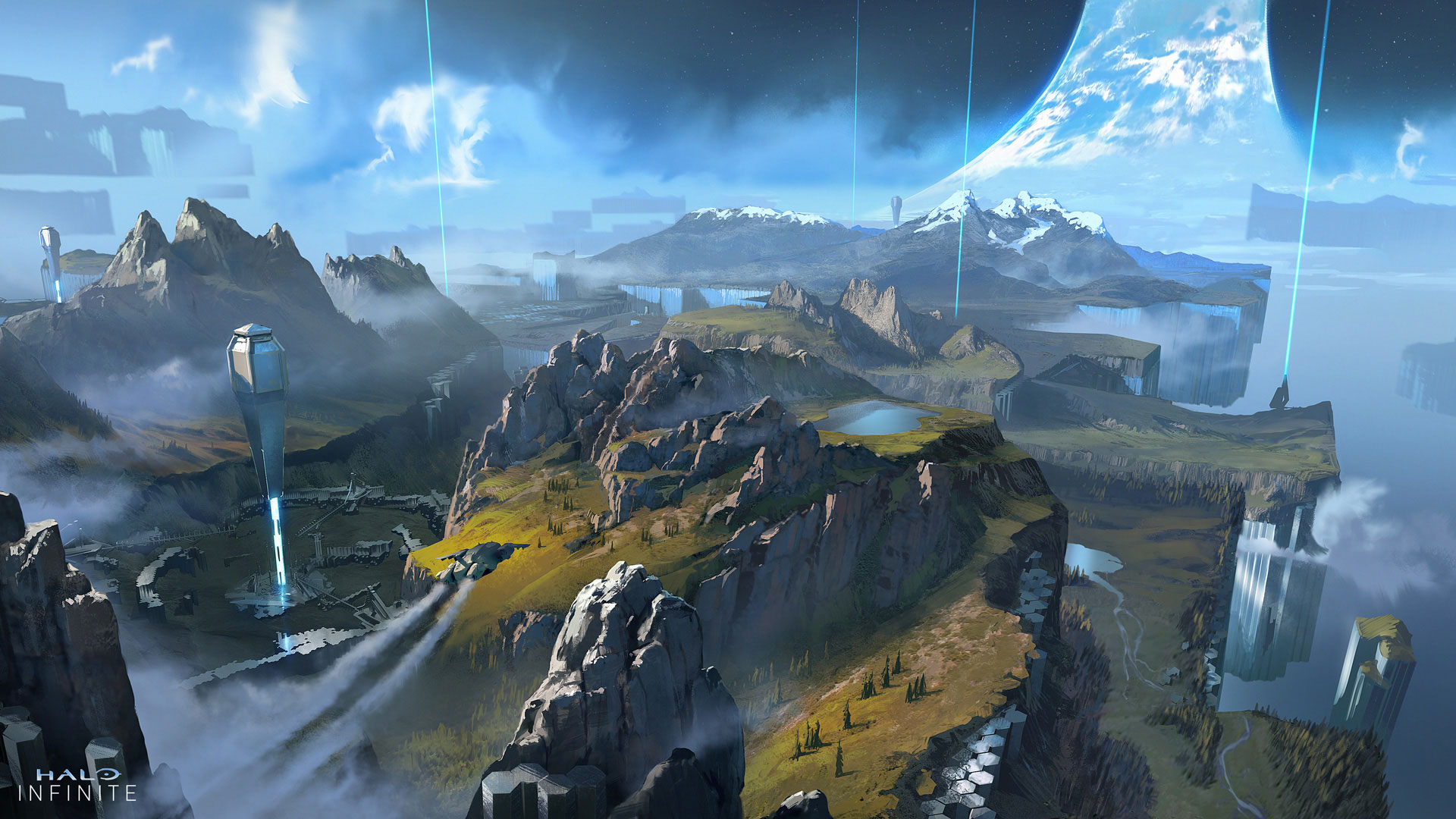 Airstrike Easter Egg Location:
You can actually find the Airstrike Easter egg in the Outpost Tremonius. You can easily miss this, so you have to be extra cautious. For activating this Airtstrike Easter Egg weapon you have to actually find the hidden red switches. Now the main question is what happens when you activate the Airstrike Easter egg. Once you activate the airstrike the entire area is covered with nukes. This will wipe out any possible threats present in the area. You just don't have to do anything. You can just wait and watch the carnage.
Finding the Red Switch:
Now let's talk about the red switch. For getting the red switch you have to follow a few steps. There are 3 red switches in total so let's check it out one by one.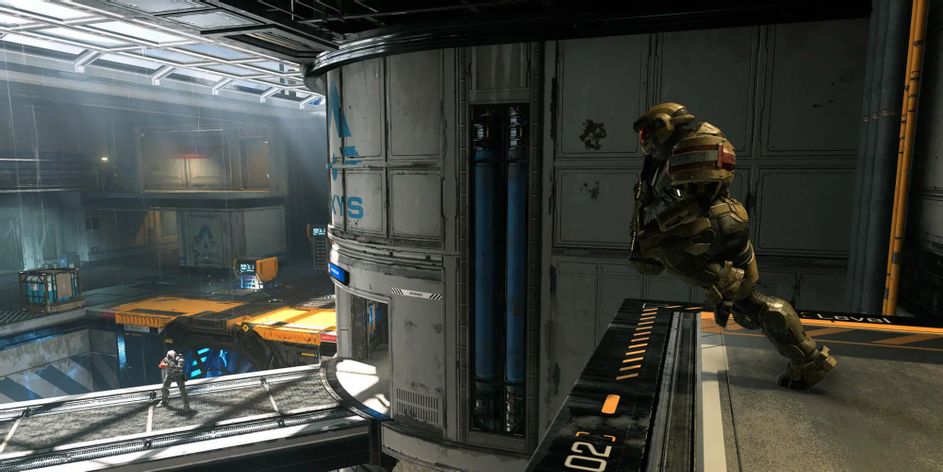 Red Switch 1: Once you exit the inside part of the start of the mission you have to go right and back to the banished structure. You can find it near the cliffs. You can also find some forerunner weapons lying around as well.
Red Switch 2: You can find a giant crate near the same crash site. For this, you will have to make your way fighting some enemies. But eventually, you will get to it.
Red Sitch 3: The last one you can find near the front side of the crashed ship. There will be two big turrets mounted on the ship. You will find the third switch exactly in between the two turrets.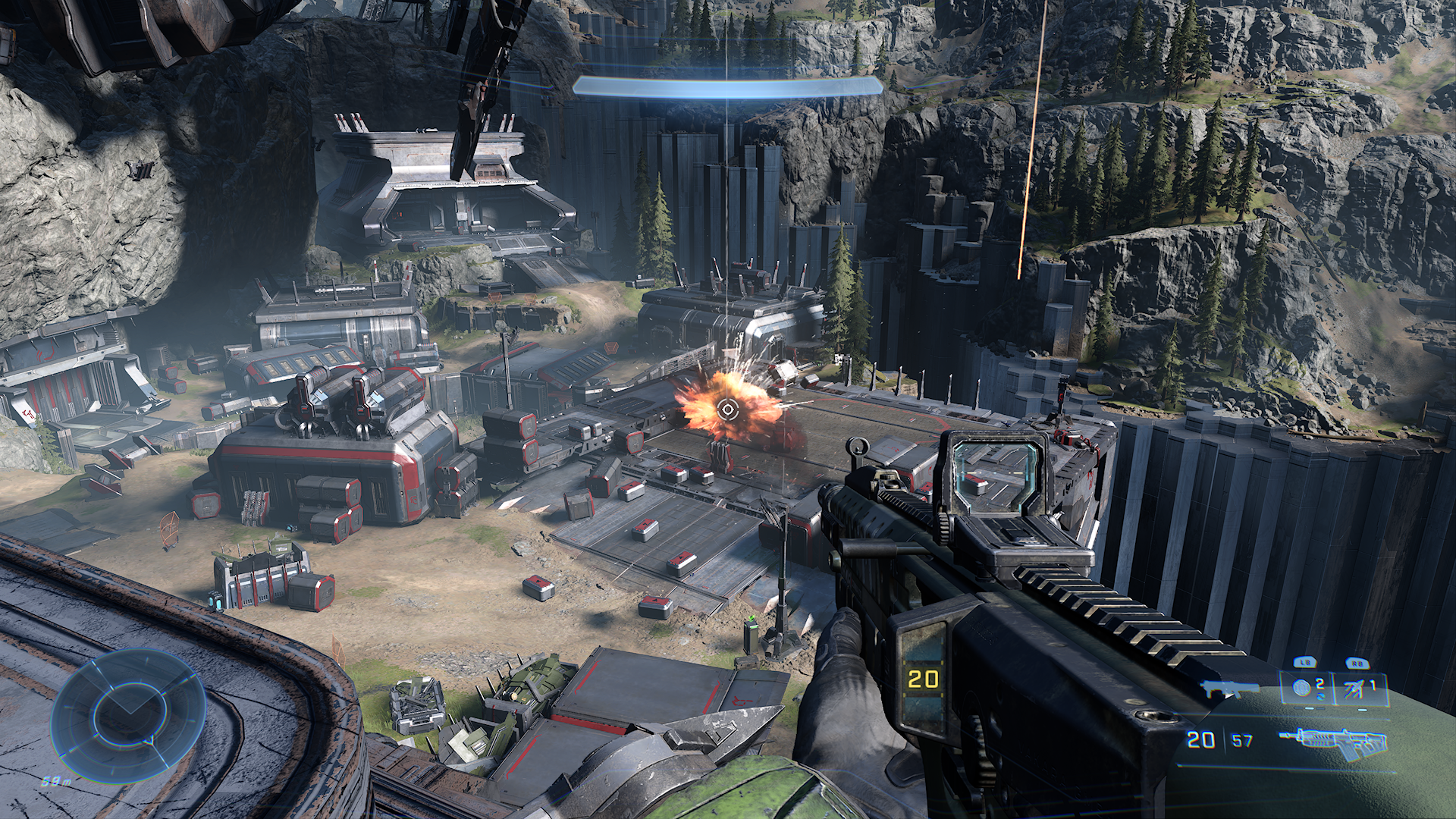 You may also like to know more about the best PC setting to change in Halo Infinite for best gaming experience.