Hello, my dear friends. We are back again with another exciting guide. This time we are going to discuss a very famous game HALO Infinite. We are going to discuss changing weapons in a particular game. From switching to grapple shot threat sensor to Drop wall or thruster abilities, we have covered all. So be with us to know the minute details of the game. So let's start.
Halo infinite has got some of the most devastating weapons ever seen. They can be used in combat and also during traversing into the new world called Zeta Halo. Eventually, players will have a Grapple shot in the start. But as they move on in the game they will discover some of the really cool weapons.
If you are a master in switching weapons in this game, then you will be unstoppable. These switching skills really matter and will be helpful during a do-or-die situation. If you are playing in the Heroic or legendary difficulty level then it will help you a lot. For example, there is a weapon called the threat sensor. This helps in revealing the cloaked enemies.
Changing Equipment in Halo Infinite:
If you are playing with a controller then press the right on the d-pad input. This will allow you to choose abilities during the game. If you are using a keyboard then you use the number keys 1,2,3,4 etc. These are the default key settings. No worries, you can actually map them to your convenience from the settings menu.
Once you press right on the d-pad of the controller press right again to switch to the Grapple Shot. Then you can press down to equip the Threat Sensor. You can use the left key to get the Drop Wall and finally the up key to get the Thruster. Once you start upgrading the abilities the recharge time will get less.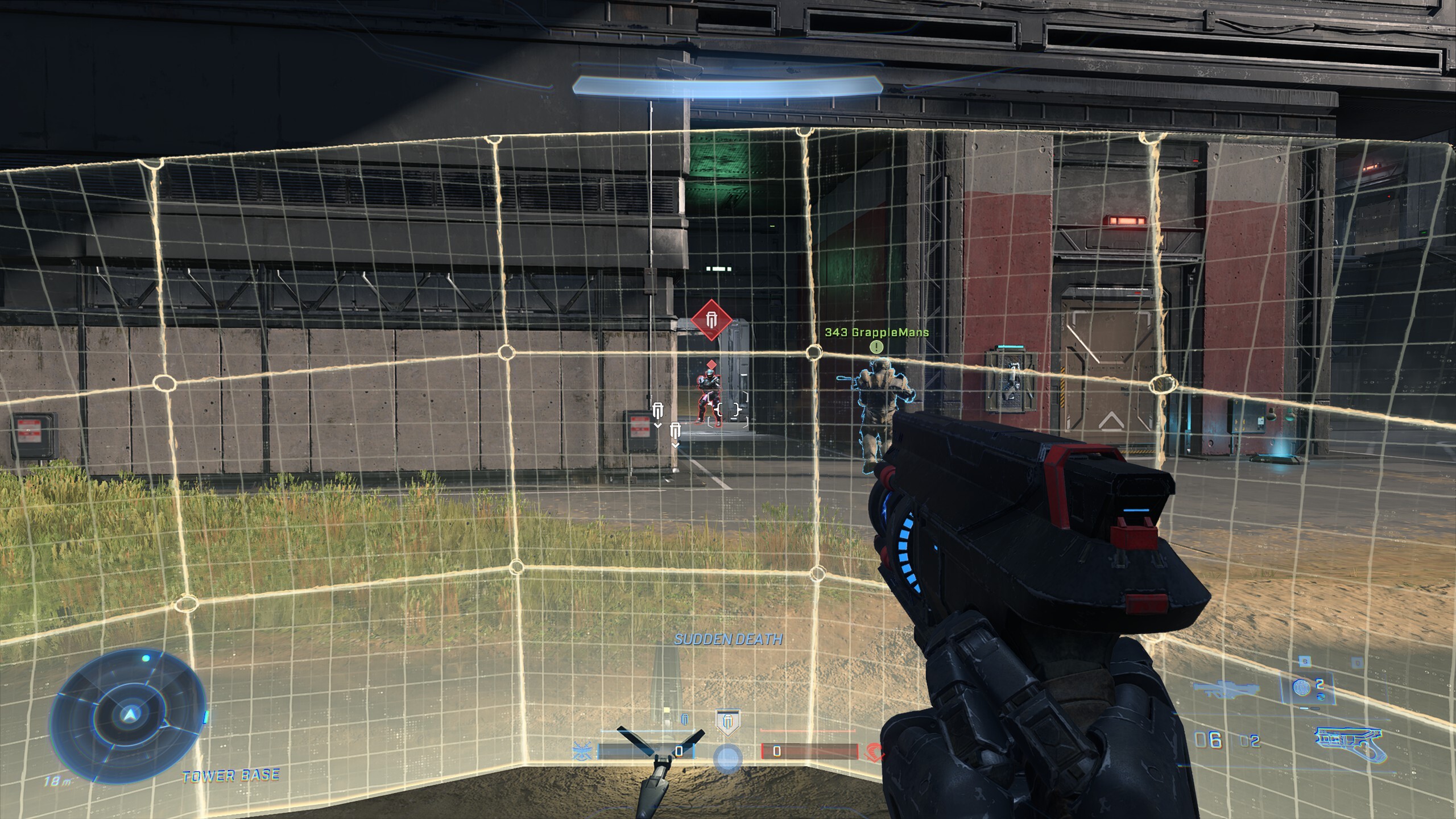 Halo Infinite, All Abilities in the Game:
The grapple shot:  This can be used in the traversing environment. Its upgrades can lower the recharge time. You can add an electric shock while grappling on enemies.
The threat Sensor: this senses enemies even through the terrains and walls. It can also reveal Bosses present in the game. If you upgrade it your radar radius increases.
The Drop Wall: It is basically a shield. Upgrading it will increase the shield strength and decrease the cool-down time.
The thruster: It is used for movement. Once you point it towards any direction, Master Chief quickly reaches that destination.