Collectables for Recycle:
It is not something new in action RPG games to have items that can be collected as garbage, so as in Outriders. They can be used as both the primary source of earning currency or by being used as a vital part of a weapon. In Outriders,  you would come across plenty of grey and green items.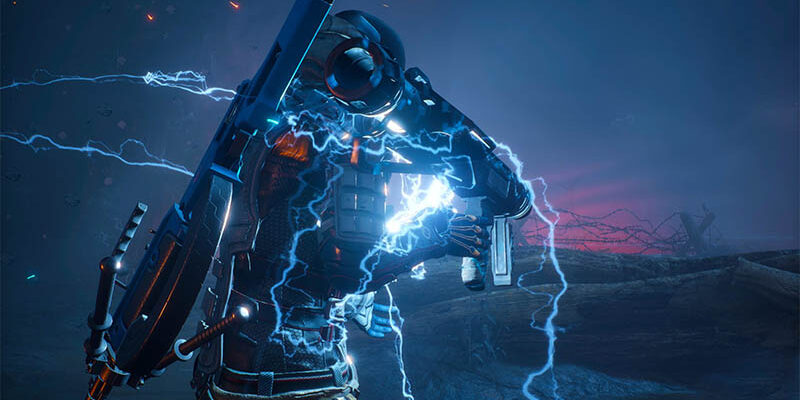 You may be stuck on a thought for a while where you would think whether to keep it or throw it. In such a situation, it would be smart to dismantle and check what it can be used and then decide whether to sell it for currency or not.  Here are a few tips that would guide you to dismantle items collected in outriders.
How to Dismantle the Items in Outriders:
Outriders have an Item marking system that makes it easier to edit more thatln one item at a time. You have to go to your inventory, long press the items you want to dismantle and then press the delete key. Console users may press Y instead of the delete key.  A 'Quick Mark' option is also available in the game to mark items of specific rarity and recycle common and uncommon gears much quickly.
You get rewarded for dismantling items with resources that is dependent of the recycled item's rarity. Once you mark the items that you want to dismantle, you would be able to see the rewards that you can claim after dismantling them.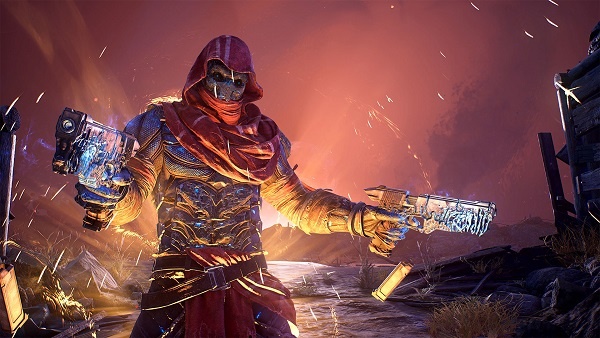 Here is a table that showes some of the details related to dismantling the items.
Grey – Weapons (15-20 Scrap) and Armor (10-20 Scrap),
Green – Weapons (10-20 Iron) and Armor (20-30 Leather),
Blue – Weapons (20-30 Iron) and Armor (40-50 Leather), and
Purple – Weapons (Titanium) and Armor (Titanium)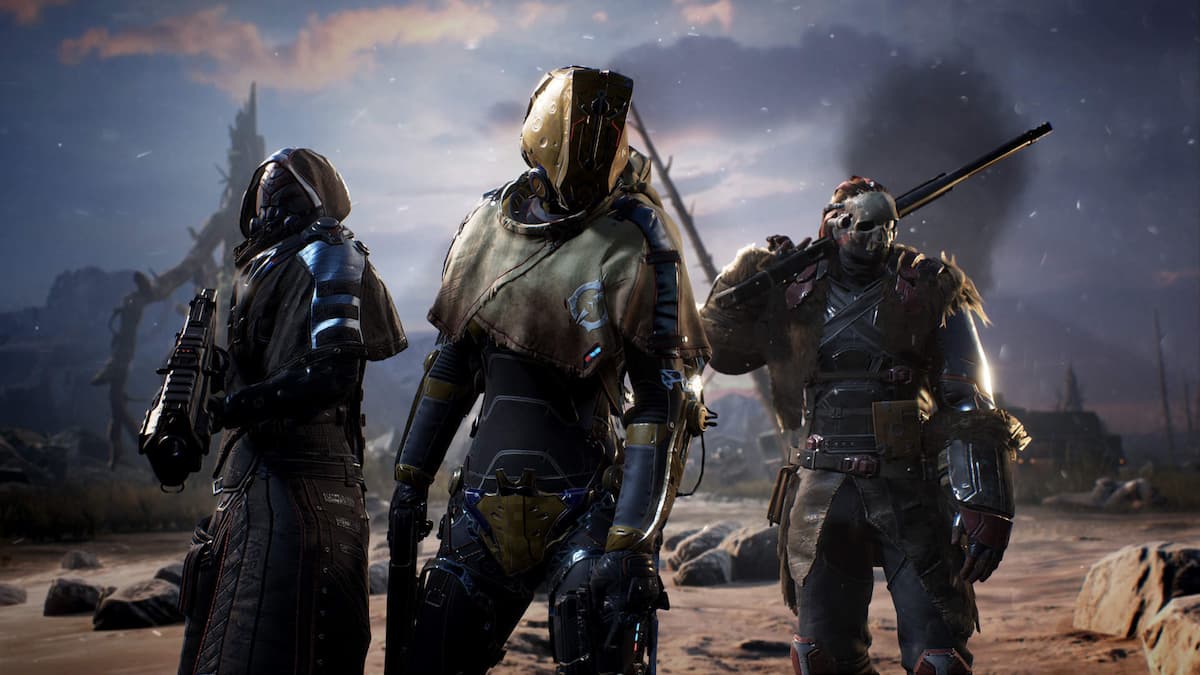 Mods and Other Rewards:
If you are lucky enough then you may also get mods by dismantling blue and avobe rarity items.  When you dismantle gears,  then the mods gets removed from the items and get added to your library. These mods can be used to add to other gears fron the crafting station. A symbol for letting you know whether you can use mods for a particular gear is available on the screen.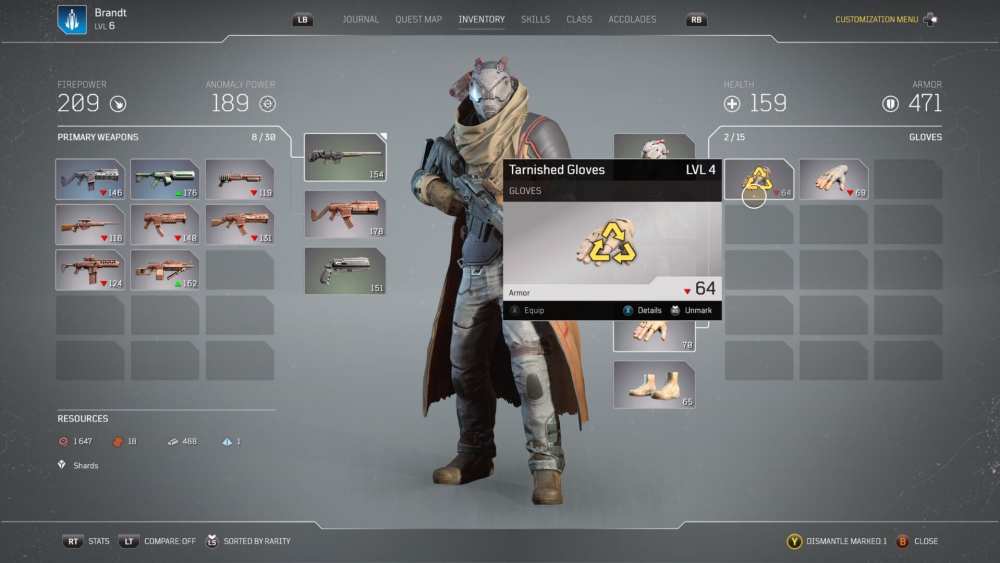 So it must be clear as of now that if you dismantle items,  you would be privileged to get mods and resources. If you already have enough of them, then you may go for selling. It all depends on individual player and their way of playing.  You can collect scrap in the beginning and buy titanium in the later game.