Apex Legends is still one of the most popular games in today's gaming era. The game itself requires an average level hardware specification to run properly. Though, there's no lie that the game runs very smoothly for the most part and for the most ranged hardware. 
But lately, after the release of the game on steam, the said version seems to crash multiple times for some people. The Origin version also faces this kind of unknown constant crashes but the Steam edition seems more unstable.
I, myself, am facing this issue recently and have faced it in the past. I have shortlisted a few fixes that may help you. If none of the fixes works for you, we would insist you go for the long process of re-installing the game on a different drive.
Before we begin, please go through the below-mentioned spec list to ensure you have the optimal or required hardware, to begin with.
Minimum Specification
OS: 64-bit Windows 7

Processor: AMD FX 4350 or Equivalent, Intel Core i3 6300 or Equivalent

Memory: 6 GB RAM

Graphics: AMD Radeon™ HD 7730, NVIDIA GeForce® GT 640

DirectX: Version 11

Network: Broadband Internet connection

Storage: 56 GB available space
Recommended Specification
Requires a 64-bit processor and operating system

OS: 64-bit Windows 7

Processor: Ryzen 5 CPU or Equivalent

Memory: 8 GB RAM

Graphics: AMD Radeon™ R9 290, NVIDIA GeForce® GTX 970

DirectX: Version 11

Network: Broadband Internet connection

Storage: 56 GB available space
Go through each of the steps below, one at a time, and check the game if it has been fixed or not.
1. Lower Your Graphical Settings
If you can launch into the in-game menu then be sure to lower your resolution and graphical settings to the minimum and save the changes. Also try to cap your game FPS according to your monitor's refresh rate (e.g, for 60hz monitor cap your FPS to 60). Then try to launch a game mode to see if you are able to play properly or it still manages to crash.
2. Graphics Driver Issue
I know that you have heard about this everywhere but this works believe it or not. If you are not running the latest graphics driver for your GPU then we would recommend you to update it to the latest version. And if you are already running the latest version then rolling back your driver may also be helpful. Sometimes a faulty graphics driver is the main culprit and roots to the problem.
3. Easy-Anti Cheat Issue
Easy Anti-Cheat is the software that works alongside Apex Legends to keep monitors cheaters and foul players in the game. This can also cause the game to crash many times without any notification. The fix for this issue is easy-
 Locate the game folder for Apex Legends → Locate Easy Anti-cheat Folder → Launch Easy Anti-Cheat Launcher → Select 'Apex Legends' Profile on the program → Click Repair.
After this, try launching the game once again and see if the issue gets resolved or it still persists.
4. Verify Game files
Both on Origin and Steam there's an option to access the game properties. There, you will be able to find the 'Verify Game Files' option. Click on it and let it finish. This may take a few moments to complete but what it does is it checks on all the downloaded game files and repairs corrupted files and re-downloads missing ones. This usually fixes the crashing issue most of the time.
5. Change Game Compatibility
Navigate to the folder C:\Program Files (x86)\Origin Games\Apex folder, then right-click on r5apex and go to properties. Then go to the compatibility tab and tick the compatibility mode checkbox. Then select Windows 8 from the drop-down menu and apply the changes. Run the programme to check if it has been solved.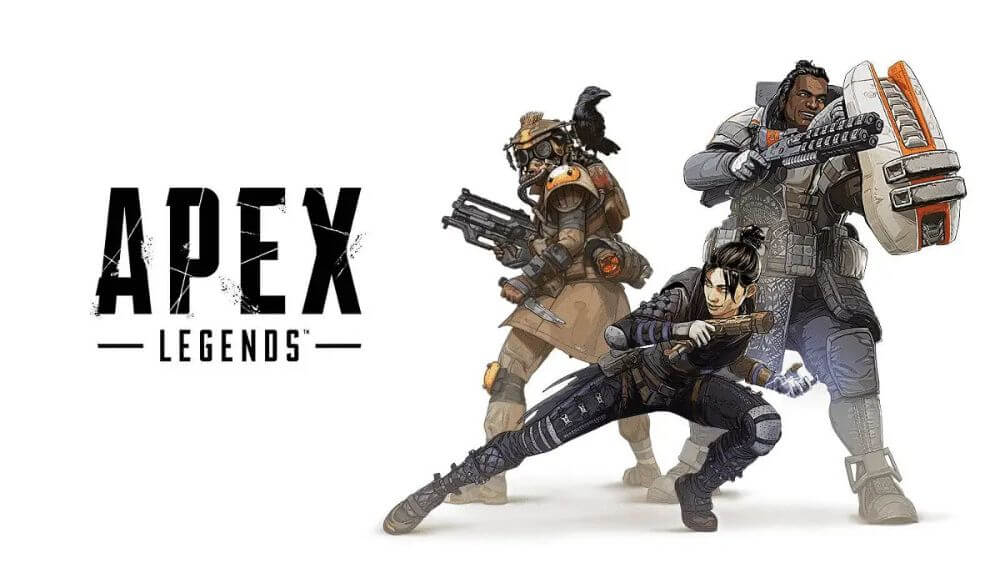 There are plenty other fixes but these are the most effective ones so be sure to try these first. Sometimes the problem might be hardware oriented that causes the game to crash on heavy loads. A GPU may overheat and cause games to crash under load to be sure to monitor your GPU temperatures and, if required, change the thermal paste for both CPU and GPU. If any of the above fixes do not yield a result then I would recommend you to re-download the game on a different drive. A faulty download or a hard drive are some of the known causes of games and programs to crash.
Apex legends is thriving in growing popularity and have been in the headline recently for some time. It is quite unfortunate that this time, the reasons are not on the positive side. Read this for some recent Apex Legends news and follow us to get more in-depth reviews and news for all kinds of gaming-related topics. We will keep you posted with further on the game's news.