Mountain Peak in Loop Hero, Overview:
An adventure-based card game, Loop Hero has the best things to think about is making a Mountain Peak in the game. As there are cards in Loop Hero that can be combined with other tiles in order to give special distinctive effects. Although, players are having an option of dozens of combinations and all are district from each other having distinct effects. However, the most common combination player can have is a Mountain Peak. Mountain Peak adds an advantageous scoop to the player's character. In my previous article, I have discussed the easy way to defeat The Lich (main boss) in Loop Hero. Now, going through this guide you would able to make Mountain Peak easily in Loop Hero.
How to Make a Mountain Peak in Loop Hero:
In order to build a Mountain Peak in Loop Hero, all you need to do is to collect all the 9 mountains or rocks in order to make a grid of 3/3. However, there is no problem with matching and mixing mountains and rocks together, so you can make-up by matching and mixing both at the same time. But you have a restriction for having only 1 Mountain Peak per map. You will not find any difficulty in making Mountain Peak in the game. As you will get both rock and mountain cards at the starting of the game.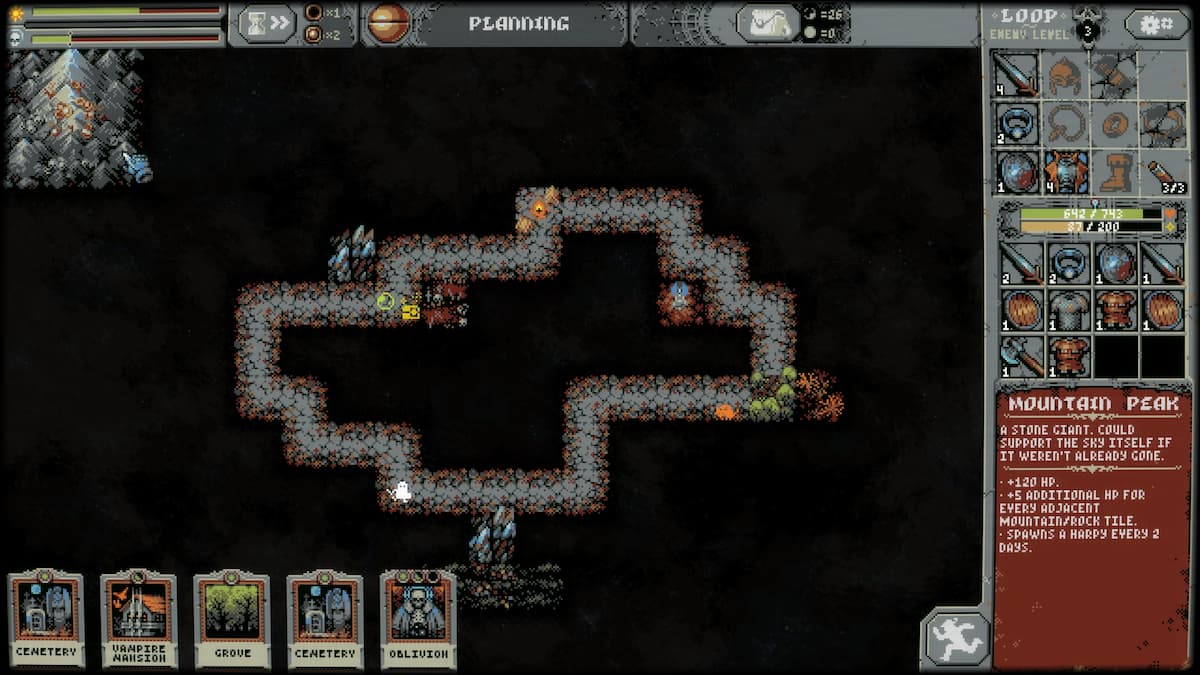 If you don't have an idea why and what makes the Mountain Peak so irresistible and good as compared to mountain and rock. Here's the stat of cards that will give you an overview clearing your doubts.
Mountain Peak: It gives you +120 HP in addition to +5 HP for each adjacent rock/mountain tile. It also helps to spawns a Harpy every 2 days.
Rock: While rock adds up +2 HP in addition with+2 HP for each adjacent mountain/rock.
Mountain: Apart from the above-mentioned this card gives+5 HP for each adjacent mountain/rock.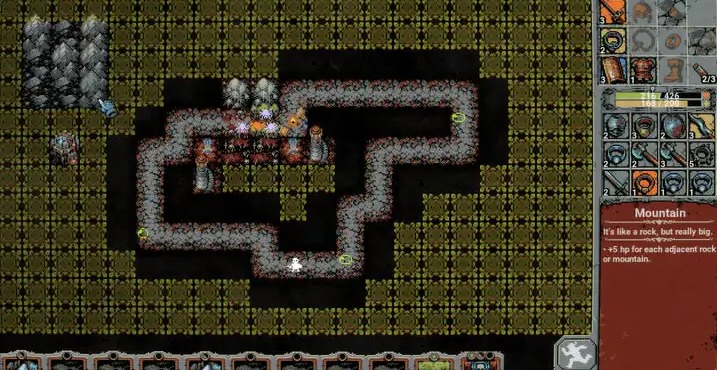 Best Placement of Mountain Peak in Loop Hero:
After knowing how to make a mountain peak, you have a doubt of where to best place the mountain peak. So, the best place for the placement of mountain peaks is anywhere, surrounded completely by mountains and rocks. This will help you in gaining maximum efficiency possible. In addition to the gain in health. You can place a row and a column of it on edge of the map, which can give you max benefit. As, making this also helps in spawning a Harpy every 2 days. And that is very good, in order to kill max monster.