Apex Legends most probably has many things to persist yourself in gaming, and Heirloom items are one of the main things to acquire in the game. And to get them you need to have Heirloom Shards. Heirloom Shards are just like currencies and you will need it each and every part of the game. So, you must have the bank of Heirloom Shards with you in order to proceed smoothly in Apex Legends. Here's the detailed guide to get the Heirloom Shards in the game, just have a look.
Hairloom Shards and Heirloom Items:
In Apex Legends Heirloom items are subjected as rarest cosmetic items, that include swaggy poses, viewable weapon skins, and intro quips. However, if we talk about legendary-tier items, they are somewhat changed as compare to these. Although everyone knows getting these rare and limited items is difficult to obtain, but you know no pain no gain! However, if you can get the Heirloom items in specially designated events. But in general, if you want to get Heirloom Items you have to pay-off up to 150 Heirloom Shards. And Heirloom Shards can only be obtained when you open Apex Packs.
Apex Legends Guide to Get Heirloom Shards:
So, you get an idea that for obtaining Heirloom Shards you need to have Apex Packs (lootbox system of the game). And Apex Packs can be achieved by leveling-up your profile, ranking yourself at top of the battle pass, and you can also purchase it from the in-game store. It's obvious that whenever you open an Apex Pack, you will get a cache of Heirloom Shards. However, one cache has a total of 50 shards. And in order to get Heirloom items you need to bank 3 caches at a time. Most probably all 3 packs can have Heirloom Shards, but the exact possibility for odd is 0.2%.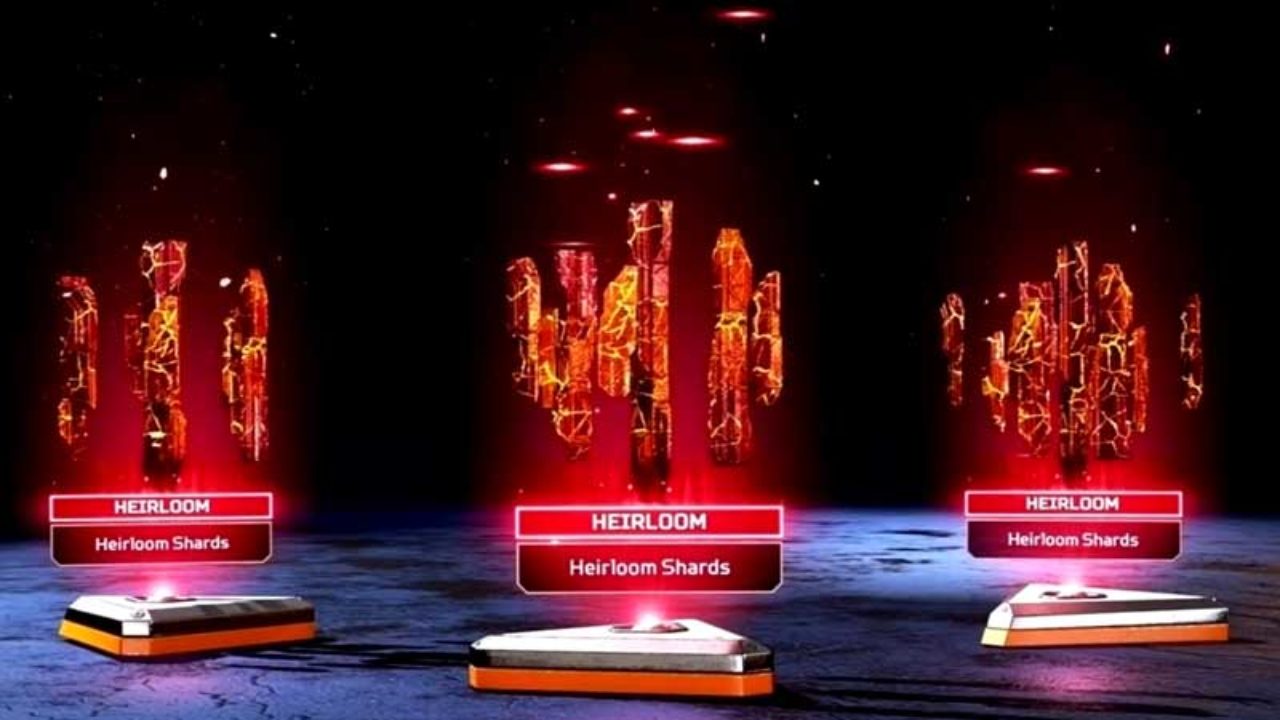 So, if you think it's difficult to get Heirloom Shards, wait! there is something good for you. As, normally for cracking and opening every 500 Apex Packs, you will get the confirm at least 1 set full of Heirloom Shards. And your odds get improvised on opening every Pack in the game ranging from 1/500 up to 1/1.
There may be some upcoming events too, that may put-on the Heirloom Shards as a winning reward. So keep your eye peeled to AskGamer and get ready to grab them all on time.