Outriders Walkthrough:
The unique crafting system in Outriders makes it stand out from the crowd, unlike other looter shooter RPG games. It offers players to modify their weapons and armors using the different mods collected.  It helps to enhance gears and powers. In fact, there are some combinations of mods that will allow you to have unlimited ammo. If you are able to craft it once,  you need not worry about reloading. Here is a guide that will help you to craft an unlimited ammo weapon.
Before you could start this guide,  first of all, you should be able to dismantle items that you collected from scrap. Dismantling items may help you to get mods to enhance gears and without mods, you may not be able to avail unlimited ammo. Hence,  before starting go through our guide to dismantle items in Outriders.
How to Get Unlimited Ammo in Outriders:
If you combine specific mods,  you would be able to form synergies that would help you to regenerate things like ammo,  whenever some particular actions take place. You can take advantage of such a combination of mods to achieve infinite ammo. Here are two basic combinations that will help you achieve this.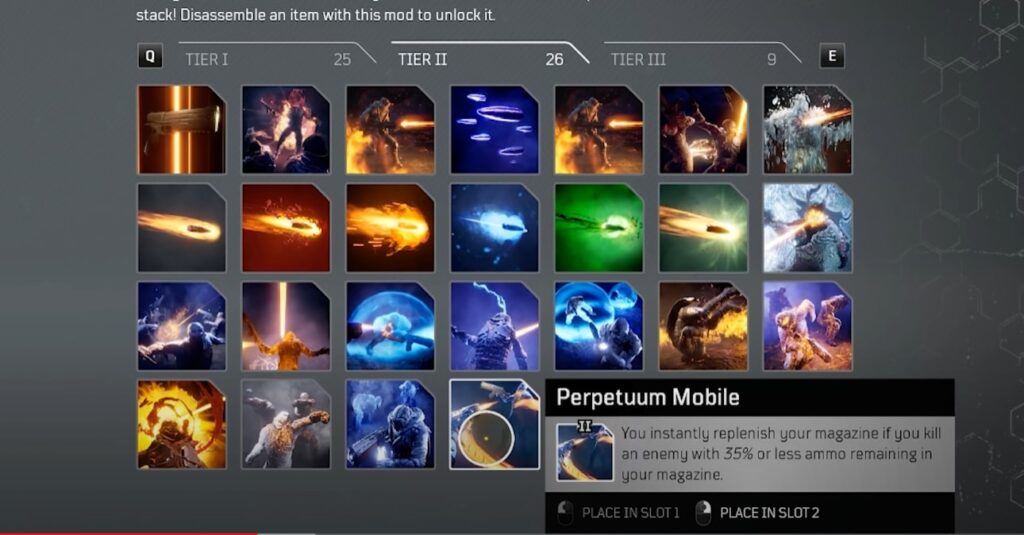 Perpetuum Mobile, a two-tier weapon mod can be used to replenish the magazine if an enemy is killed with 35% or less ammo remaining in your magazine. This would prove to be an amazing weapon on Light Machine guns and Assault Rifles.
The second mod is Vein Ripper. It causes critical strikes that make the enemies bleed. This mod combined with Vampiric Mag forms strong killing shots that afflict the enemy to bleed and replenish 50% of ammo in your magazine. The combination of these two mods will no doubt give you infinite ammo. An alternate method could be to use legendary weapons like Bulwark. This weapon has the Ultimate Bleeding Bullets tier-three mods that inflict the enemy to bleed.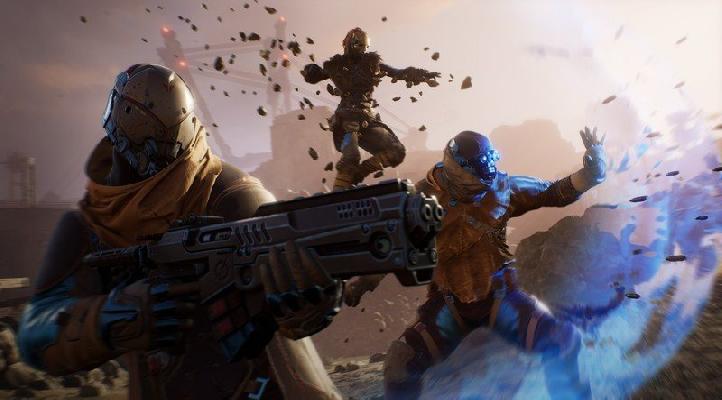 Class-Specific Tricks for Infinite Ammo in Outriders:
If you are looking for another efficient way at the early stages then go for a tier-one mod called Technomancers. This will give you extra 30% bullets in your magazine if you have the Blighted Rounds active while playing. You can also use Toxic Lead to achieve unlimited ammo,  which is a two-tier mod.  It will replenish 40% of your ammo if you kill an enemy afflicted with toxic.  These two mods can also be stacked up and used which will give you 70% regeneration,  equivalent to unlimited ammo.