The console-exclusive video game series Kingdom Hearts is shifting its legacy to PC with collaboration with Epic Games Store. A few days ago, we talked about Epic Games Store revamping their marketing tactics to include more exclusive content for their store by 2023 and Kingdom Hearts seems to be one of them.
During the Epic Games Store's Thursday live stream showcase, a lot of information about their latest exclusives came and with that arrived the news of the Kingdom Hearts series coming to PC. The series will be exclusive only on Epic Games Store for PC. This is surely something huge for such a great series to finally make its way into the PC gaming market.
What Kingdom Hearts games will be available?
There are a lot of them that are going to be available in the store soon enough. They are mainly divided into four main bunches, i) KINGDOM HEARTS HD 1.5 + 2.5 Remix, ii) KINGDOM HEARTS HD 2.8 Final Chapter Prologue, iii) KINGDOM HEARTS III + Re Mind (DLC) and iv) KINGDOM HEARTS Melody of Memory.
📣Just announced📣

The iconic @KINGDOMHEARTS Series is coming to PC for the first time ever on March 30th!

Are you ready to join Sora and friends in their battle against the darkness? Pre-order all the titles in the @KINGDOMHEARTS series starting today 👑https://t.co/nUKDdLoEcZ pic.twitter.com/RgcfVk3CFA

— Epic Games Store (@EpicGames) February 11, 2023
I know this is very confusing and it obviously has its reasons. Take a moment out and get ready to be further confused when we will be breaking down each pack.
i) KINGDOM HEARTS HD 1.5 + 2.5 Remix
This pack includes a total of six games from the series. They are;
Kingdom Hearts Final Mix

Kingdom Hearts Re: Chain of Memories

Kingdom Hearts 358/2 Days (HD Remastered Cinematics)

Kingdom Hearts II Final Mix

Kingdom Hearts Birth By Sleep Final Mix

Kingdom Hearts RE:coded (HD Remastered Cinematics)
ii) KINGDOM HEARTS HD 2.8 Final Chapter Prologue
This pack includes,
Kingdom Hearts Dream Drop Distance HD

Kingdom Hearts 0.2: Birth by Sleep- A fragmentary Passage

Kingdom Hearts X Back Cover (movie)
iii) KINGDOM HEARTS III + Re Mind (DLC)
The 2019 released title with the Re Mind DLC that includes secret episodes and more boss battles.
iv) KINGDOM HEARTS Melody of Memory
This is currently the latest released title of the franchise. It is a rhythm action game released in 2020.
About Kingdom Hearts
It is an action RPG game series that is developed and published by Square Enix in collaboration with Disney. The first title of the franchise was released back in 2002 with the latest one being released in 2020. It is widely loved in the RPG genre of gaming and is clearly distinctive for its not so subtle storyline.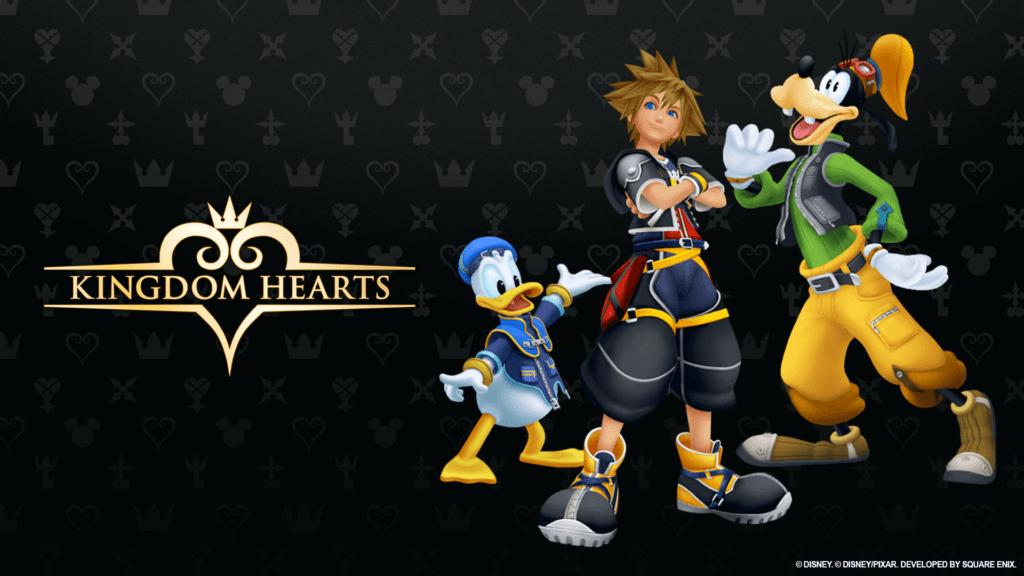 If you are having a hard time understanding the storyline of this series, then we will recommend you to check this video out. This will either answer all your questions or multiply them by Melody of Memory (apology for the pun).
Be sure to check the game out for yourselves on its release date of March 30th 2023. Follow us for the latest gaming related news, articles, reviews, and much more.