Epic Games Store has two big surprises for us this week which includes Metro: Last Light Redux and For the King.
On our last article on Epic Games' free weekly giveaway, we talked about Galactic Civilization III and we were preparing to write on the next one 'For the King'. But it has really surprised us and a lot of people that this week Epic Games will be dropping not one but two games for free. And the second one is even more exciting as it is the one and only Metro: Last Light Redux!
Epic Games Freebies this week
Let us talk about these two games briefly to give you the reasons to add them to your Epic Games' library.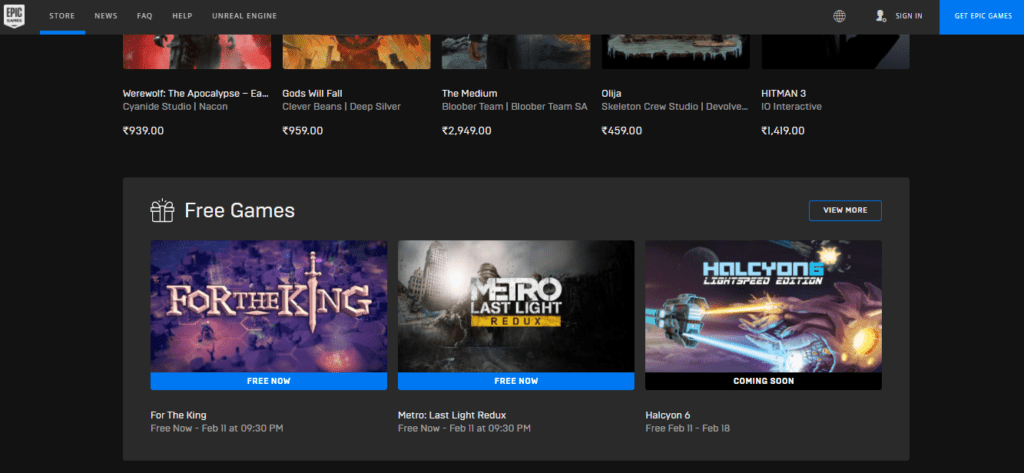 For the King
'For the King' is a strategic RPG adventure game that focuses on blending tabletop and roguelike elements. It blends them both to provide a challenging pathway to the player. The game is based after the incident where The King has been murdered by an unknown assassin. His kingdom of Fahrul thus falls into the realm of growing chaos. The helpless and desperate Queen pleads for the people of Fahrul to rise and protect the land at all cost.
The game gives you the option to play in either Single player, local or in online Co-Op. Your job is to use your strategies to defend the land and your people. Turned-based combat in the game is one of its main features, where you will be fighting wicked creatures. Be the one that saves the King-less kingdom from the ongoing chaos.
The game was developed by IronOak Games and published by Curve Digital and was initially released on 19th April 2018.
Metro: Last Light Redux
Metro: Last Light Redux is the definitive edition of Metro: Last Light. Redux offers the original game rebuilt in the latest 4A engine to provide a better gaming and an overall player experience.
Last Light is made around the theme of post-apocalyptic, First-Person Shooter game based on survival horror elements and set in the year 2034. Play underneath the ruins of the city of Moscow, through the dark metro tunnels. Surrounded by horrific mutants everywhere, that poses threat to anything living on both above the city and inside the tunnels.
This story-driven horror adventure provides a taste of what an alternate apocalyptic reality might offer. Stealth, combat and tactical moves define your survival throughout the game. Redux features two different game styles; Spartan and Survival that lets you decide how to approach the game.
Metro: Last Light Redux also includes many exciting perks than the base edition. It comes with all previously released DLCs that add a lot of things to accomplish and increases playtime in the already huge solo campaign. It also includes some new gameplay features like new melee animations, ability to check your wristwatch, ammo supplies on the go and exciting full-body player animations.
Metro: Last Light Redux was developed by 4A Games and published by Deep Silver. The game was initially released on August 28th, 2014. This is a 'must-play' classic to try and become the hero of the newly ruined Earth.
Last Date to add them to your libraries
Both For the King and Metro: Last Light Redux are currently free to own and keep forever on Epic Games Store. And these are free until February 11th 2023. After 11th, the freebie (or freebies) for the next week will arrive. (We will be writing an article about that very soon.)
Ending Note
These are great games, Metro: Last Light Redux is a classic FPS Post-Apocalyptic game and For the King brings a different aspect to the strategic turned-based genre of gaming. You should definitely add them to your library and give them a go, if you haven't already.
Be sure to follow us for more gaming related articles, news, review