Unlocking Lower temple in Minecraft Dungeons – Hey, guys hope you are doing well. We have recently received a lot of queries regarding the game Minecraft dungeon. Most of the players seem to have faced a lot of issues in unlocking the lower level of the temple. So we have brought you a detailed guide on how to open it. Let's start.
To start with the temple is well hidden in an area. To find it you have to find the desert temple zone first. What you can do is, firstly start traveling to the desert temple. You can choose any kind of difficulty. Either of them will work. Then you have to proceed through the zone. You have to go until you find a golden-colored key. With the help of the key, you can unlock the gate. You have to then further proceed unless you find a four-way intersection.
The four Intersections in Minecraft Dungeons:
If you have reached the intersection then you have almost covered half of the distance. Here Is the important part, you will have to interact with the four gates. There are levers in the location you can interact with them as well. You can find each one of them in the corners of the room. Activate them and a draw bridge will rise from the middle. It will have a table and a scroll. There you can grab the scroll. You will see a notification saying unlock Lower Temple.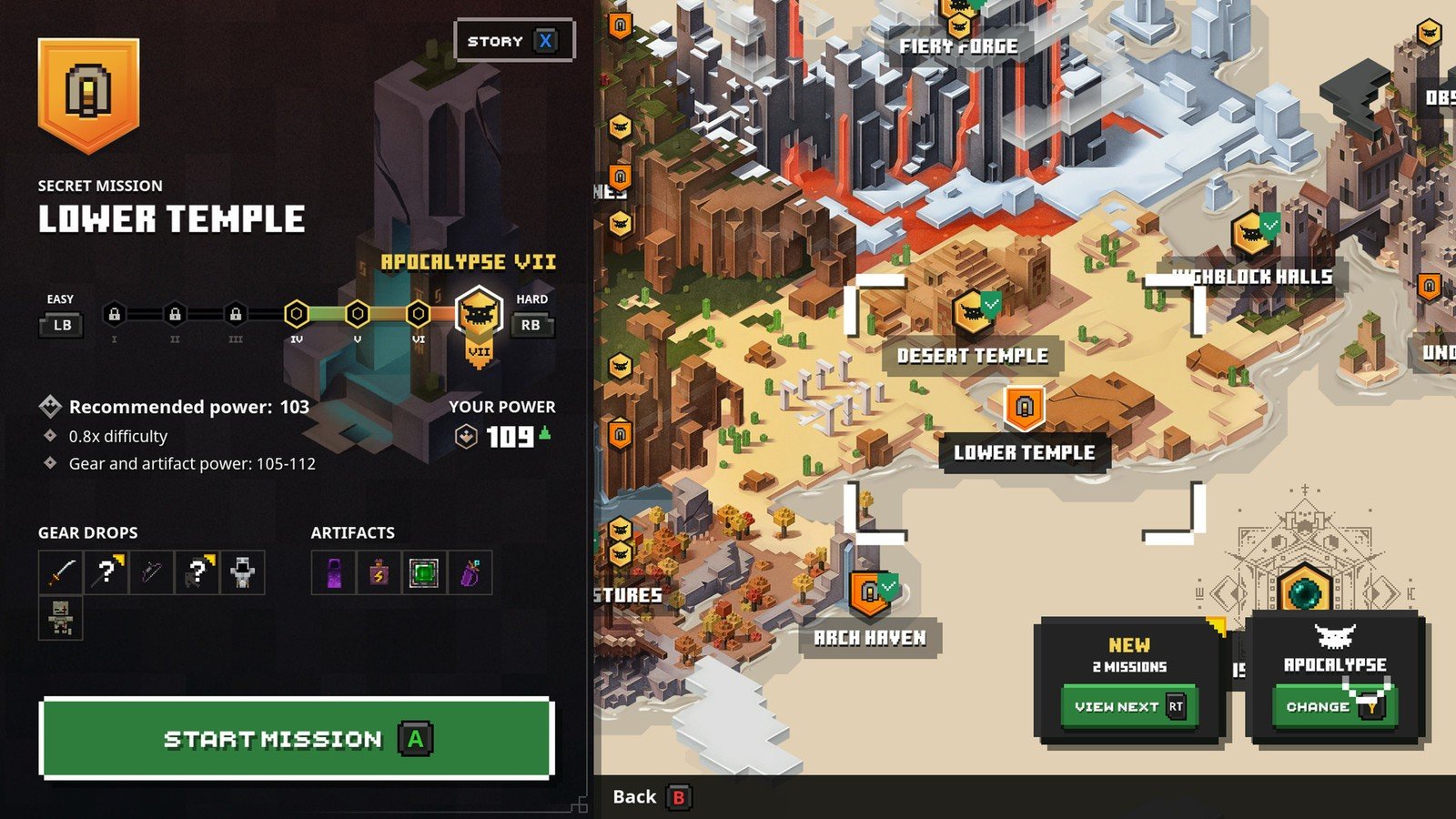 Mission Passed:
And finally, you are good to go. It won't be tough for you guys if you follow the guide. Keep in mind that this place will still be available for others. It doesn't matter if you own the DLC in Minecraft Dungeons, so beware. Once you have unlocked the temple there will be a lot of missions in the mission select area in the camp. So you can keep on doing missions after that. Regarding traveling you can travel from any place in the game to this location.