Rage 2 is going to be the next big freebie on Epic Games Store's weekly giveaways. The year 2023 has brought some changes to the gaming world but the one thing that hasn't changed is Epic Games. It is their weekly free game giveaways and instead, it has grown up to be much better. Epic Games is notorious, in a good way, for giving away 'big named' games like GTA V, Watch Dogs, World War Z, Ark Survival, etc. They started 2023 with a bang by giving away 'Star Wars: Battlefront II' that had raised the game's entire player base by more than double. And once again, they are outshining themselves with Rage 2 as their next giveaway's title.
When can we get Rage 2?
Rage 2 will be available for free of cost right on Epic Games Store during the next week's free giveaways. You can grab the game for yourselves within the giveaway period, i.e. from 18th Feb to 25th Feb 2023. It is a whole week's time in general so you can't miss it.
About Rage 2
The game is the sequel to the original game Rage that was released in 2011. The game brings you one of the most exciting and core action open-world experience with its First-Person Shooter's perspective. The game was developed in collaboration with Avalanche Studios and id Software and published by Bethesda Softworks. The game was initially released on 14th May 2019 and soon became a sensation of gaming attention at that time.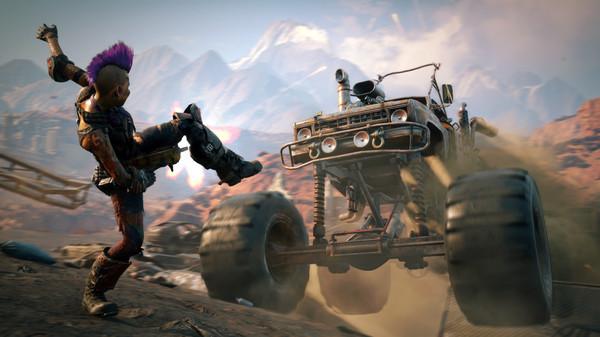 Dive in headfirst into a dystopian world that is full of insanity and manages to exclude law and order. The world where society is not social and you get to shoot anything and it may or may not (definitely will) explode with a bang!
The hypothetical timeline of Rage 2 includes our earth that has destroyed nearly 80% of life on earth and humanity is on the brink of extinction. The lawless realm of Rage 2 is deprived of humanity where the powerful gangs with gun power rule openly. You will be playing as Walker, the last surviving Ranger of the wasteland who is also a threat to their power. You have been robbed of your home and left for dead under the hands of uncertainty. You shall now perceive the not-so-free world with rage to achieve freedom and justice.
Our Thoughts
Rage 2 is chaotic and explosive with its mayhem driven lunatic weapon and vehicular combat. Fight for your existence with sadistic gangs in an unforgiving wasteland. Try it for yourselves for free on Epic Games Store and stay tuned for more great game giveaways done by them on a weekly basis.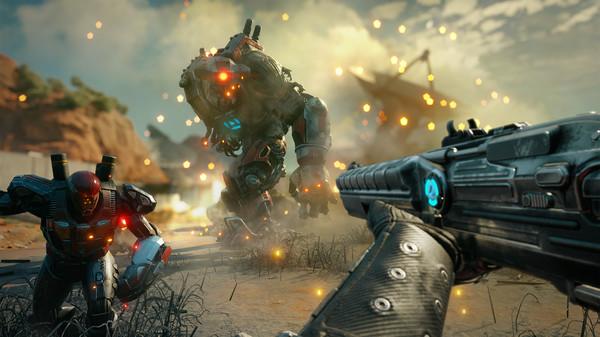 Epic has been offering so much to the users of their platform. The online video game distribution service's library has also been growing rapidly. And they are preparing to bring more exclusives to their store within 2023.
Be sure to follow us for the latest gaming related news, articles, and much more.