If you are a player of Destiny 2 you must have good knowledge on Trials of Osiris. As, we all know every weekend there are some rewards introduced with it. So, buckle-up your gaming skills, as this weekend came-up with some more exciting rewards and map as well. If you are a gaming-geek then let's see how much you gain this week. Every Friday goes good with sparing some time for Destiny 2's Trials of Osiris. You can get a flawless run bonus and rewards on 3, 5, and 7 wins.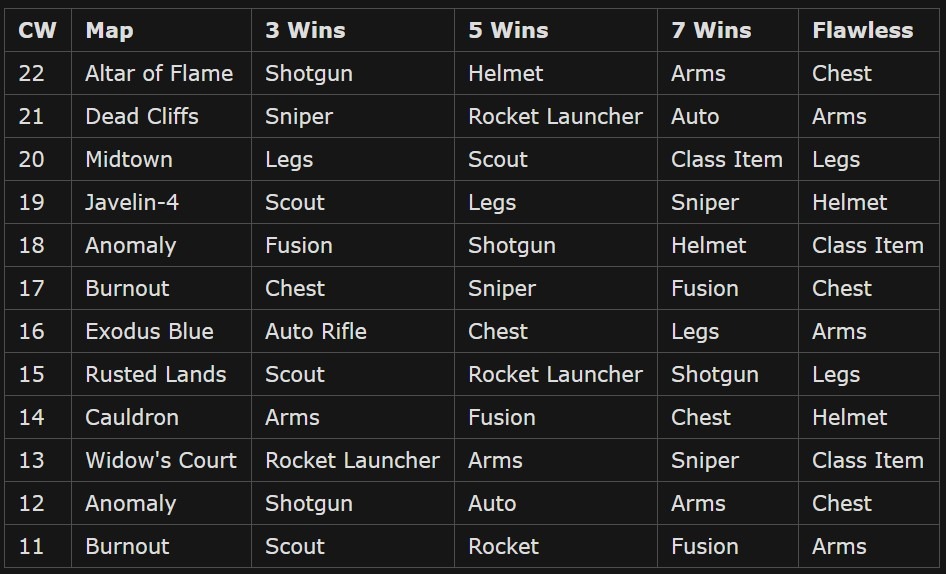 However, the map pool is undefined and can have randomiztion on moving from a week to other week. So, if you want all Trials and Osiris' details on rewards and map introduced on 5th March 2023 (Friday), this article is for you.
Does Bungie Really Facing Any Issue Regarding Trials of Osiris?
According to the officials due to Bungie facing any problem, Trials of Osiris are postponed as of now. And it is advisable to keep an eye on next Friday for the rewards and other maps rotations. The last week's map was Convergence , if you missed the update of last week, this detail is for you. Let's hope for the best waiting for the next week.
Due to an issue that was discovered last week, Trials of Osiris has been canceled this weekend.

We will provide more information on next weekend as it becomes available.

— Bungie Help (@BungieHelp) March 4, 2023
Loot Rewards of Trials of Osiris:
In last week the rewards for Trials of Osiris includes Pants, Shotgun, Rocket, and Arms. And for this time the reward is as follows – 3 Wins (NA), 5 Wins (NA), 7 Wins (NA), and Flawless (NA).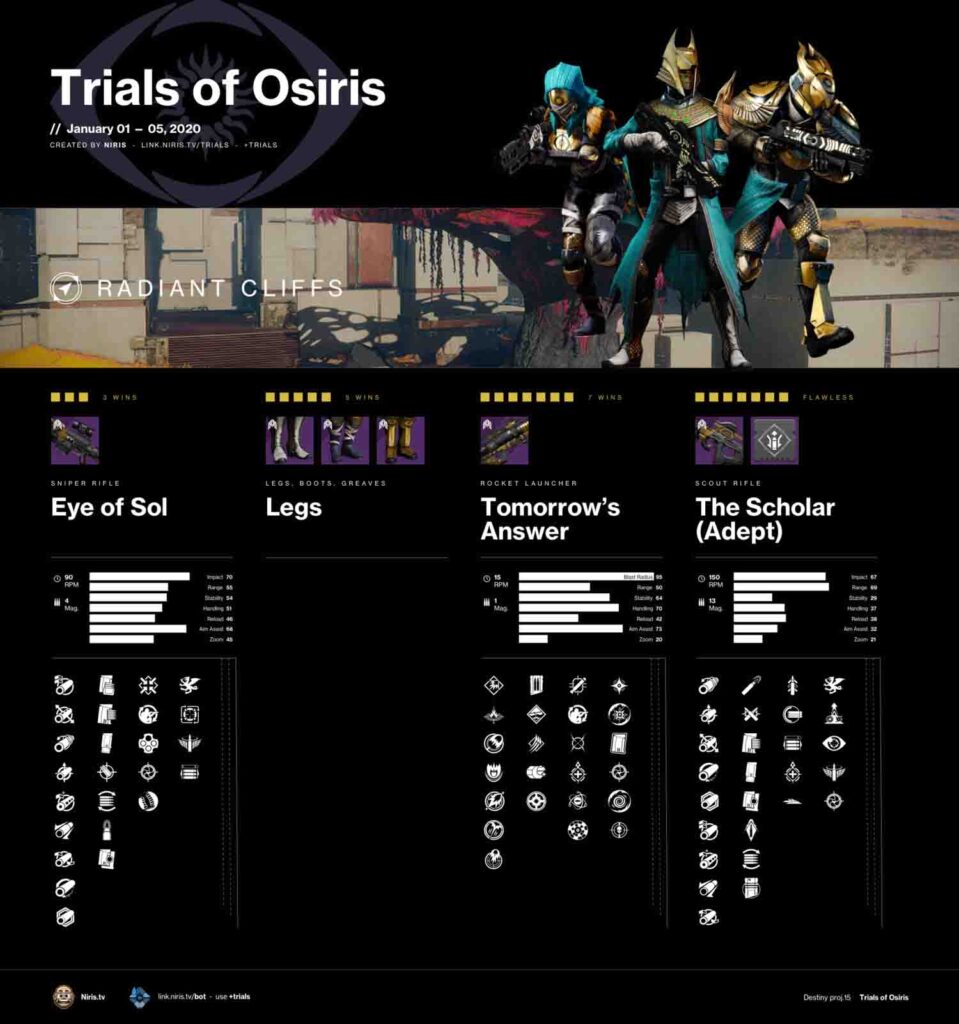 Details on Trials Passages
However, in the game Guardians have the option to choose from 5 passages, in order to add-up some extra perks for the runs of Trials of Osiris. Moreover, the Passages have Wisdom, Confidence, Mercy, Ferocity, and Wealth as well. The passages available for the rundown includes Wisdom (Bonus XP for winning Trials), Confidence (Bonus reward for a flawless chest), Mercy (Forgive one loss in a run), Ferocity (Bonus for three wins with no losses),  and Wealth (Bonus tokens for winning Trials).