Getting the street Shadow challenge pack in Fortnite – So we are back again with an exciting guide. In this tie, we have brought you some important info on the game Fortnite. Well, who doesn't like Fortnite? So hope you guys like the guide.
Fortnite Street Shadow Challenge Pack:
You guys must have been a great fan of the game Fortnite along with its skins. Who doesn't want free skins? From today onwards you can get skins free of cost. For this, you have to complete various challenges. Street shadow challenge is one of them. This challenge will be lasting till June 17th. I bet you guys might have missed this update but tension not here we are. Follow the guide completely without fail to get hands-on free skins.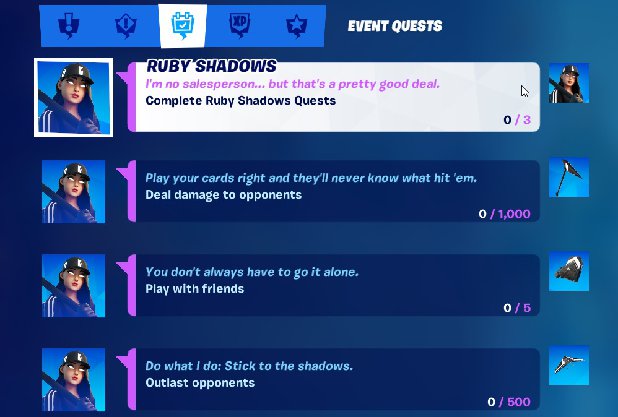 Getting Street Shadow Challenge Pack:
For getting the challenge you have to first pick up the challenge .you have to claim the package. This package will be having all the adequate challenges. . They are:
You have to play 5 matches with your friends to get street shadow back bling.
You have to then outlast at least 500 enemies to get the street shadow glider.
Then you have deal damage with 1000 opponents to get the street shadow pickaxe.
After completing the above 3 challenges you will get a street shadow ruby skin in your inventory.
Buying the Card:
If you remember I have told you guys to buy that pack first. So you guys must be wondering where the hell to find the pack? Don't worry guys you can find the pack in the shop under the limited time section. This pack won't cost you a penny. It is totally free. It is just like getting a free game from the epic store. Once you buy it, it will start showing the quests in your tab.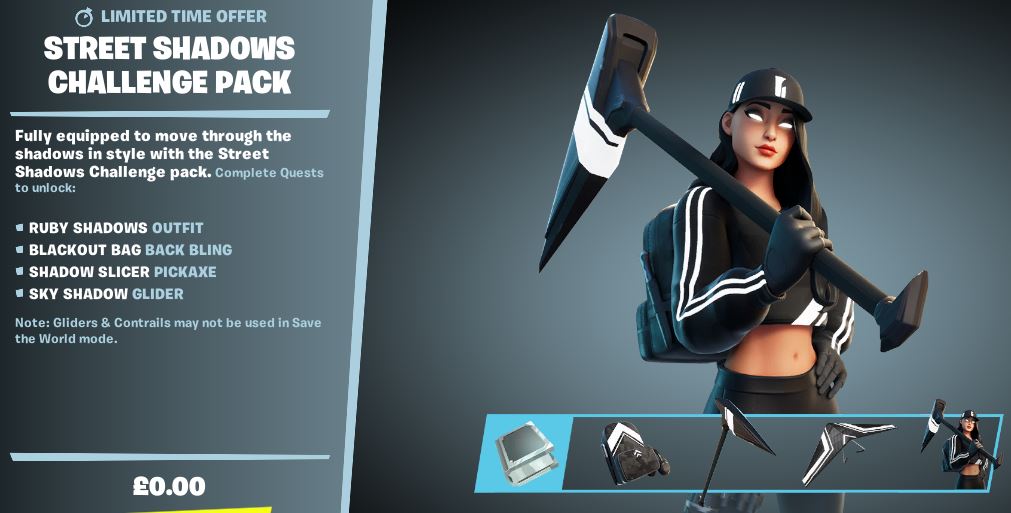 More About the Challenge:
All total this isn't a bad challenge. But the matter is fact is that you have to play a lot of matches to complete it. So you have to be patient. I mean who doesn't want free skins after all. Hope this guide will help you to get your desired skins. Happy clashing.