If you are currently playing V Rising you are certainly facing problems related to the removal of floor pieces from the castles. So, if you want to know how you can solve this issue just keep scrolling this article below and you'll get all the needed information.
Pre-Requisites: 
Being a player of V Rising, you are well aware that building a castle is quite a necessary thing in the game. This also takes a ton of time but during this certain players are having an issue related to the removal of floor pieces. And that is preventing them from making the build that they want to. No worries just continue reading and surely this problem of yours will vanish.
Removal of Floors in V Rising:
Make sure that the pieces that are to be removed aren't in contact with any pillars or walls, as its quite impossible to remove a floor that's in contact with other parts of the building, if you still want to move a piece in contact with the building you can use "dismantle structure" feature to do so that's present at your spacebar by default.
To be precise enough if you are using the "dismantle structure" feature you need to press B or click on the hammer that's on the right side of the screen to open the build menu. Then take your mouse to the part that is needed to be dismantled and keep a hold of the space bar for the dismantling to take place. When you remove the walls and pillars close to the floor that you are trying to move turn yellow as you move your mouse over them indicating that this can now be dismantled.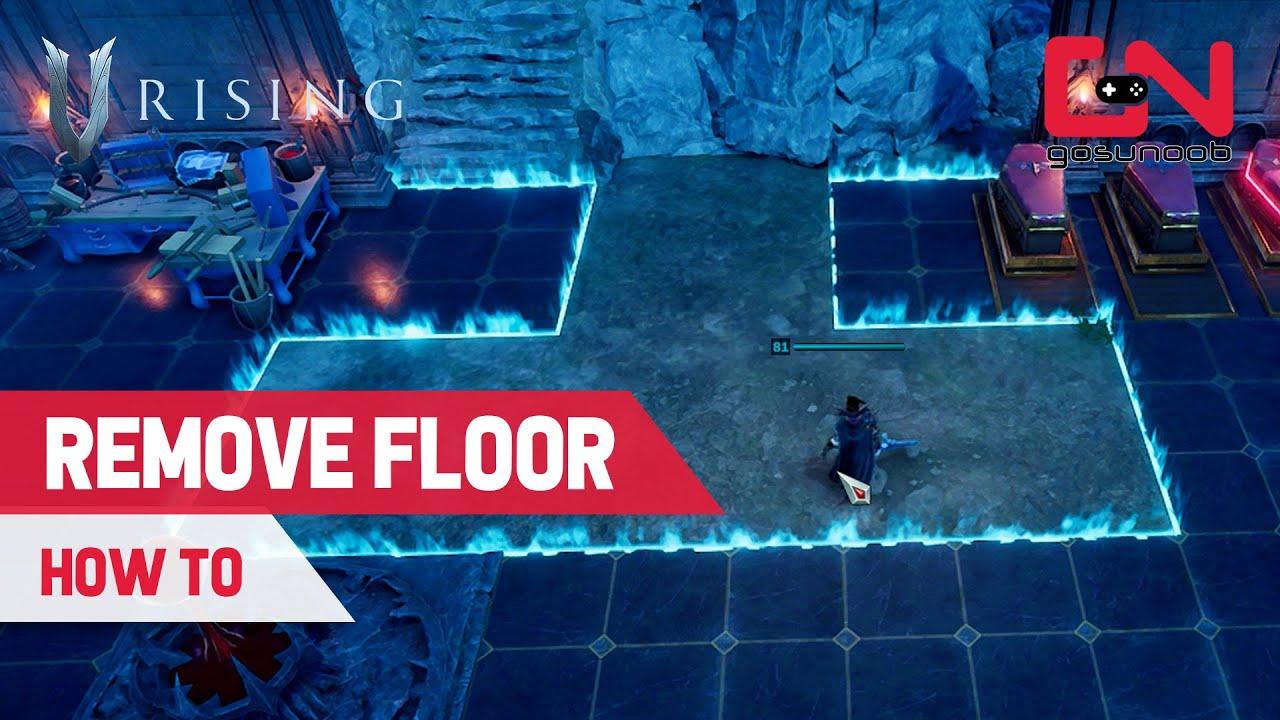 Just a Quick Disclaimer:
 You can also remove the borders of the castle by using the "dismantle feature" in V Rising, as it's not that necessary but quite often these borders become a pain while moving the base or the castle heart.
I hope, now you won't have a problem getting your desired build, and don't forget to share this article with your friends so that they can also have their build according to their want. Also, read more on getting Silver in V Rising.