Valorant's Episode 4 Act 3 brings in a new agent called as Fade and you can acquire this for free wanna know-how just keep scrolling below.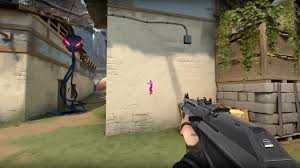 Who's Fade and Why to Go for this Agent in Valorant?
Fade is a bounty hunter and along with her she brings her terror out filled with darkness. She brings a special ability called Haunt which basically allows you to see through solid objects 'wall hack' in case you wondered. Also, got Decay which boosts your teammate's chance to go for the enemy and deal additional damage.
 The Price:
A locked agent can be bought using a thousand Valo-points which can cost you around 10 USD but you weren't here to pay the price so we'll tell you how to get her for free.
You Don't have to Pay for Fade in Valorant:
Upon reaching level 5 and 10 in the game you get to choose two free agents and fade can be one of them but this only works if you are a newbie in the game. You can also get a hold of The Agent's unique contract, in which you get a ton of prizes, and getting an Agent is the final one, this contract can easily be completed by playing the game often.
Hope you get your hand on this new agent or suggest a friend for the same. Also, read more about all agent challenges.