Fortnite Chapter 3 – Hello, eager Fortnite fans. We are back again with some very exciting news this time. I bet most of you must have known already. Fortnite has brought its one of the biggest updates yet. This new update is having a new island, loads of guns, Missions, and what-not. So we have brought you a guide which will clarify all your doubts and interests about this game. So patch up with us till last.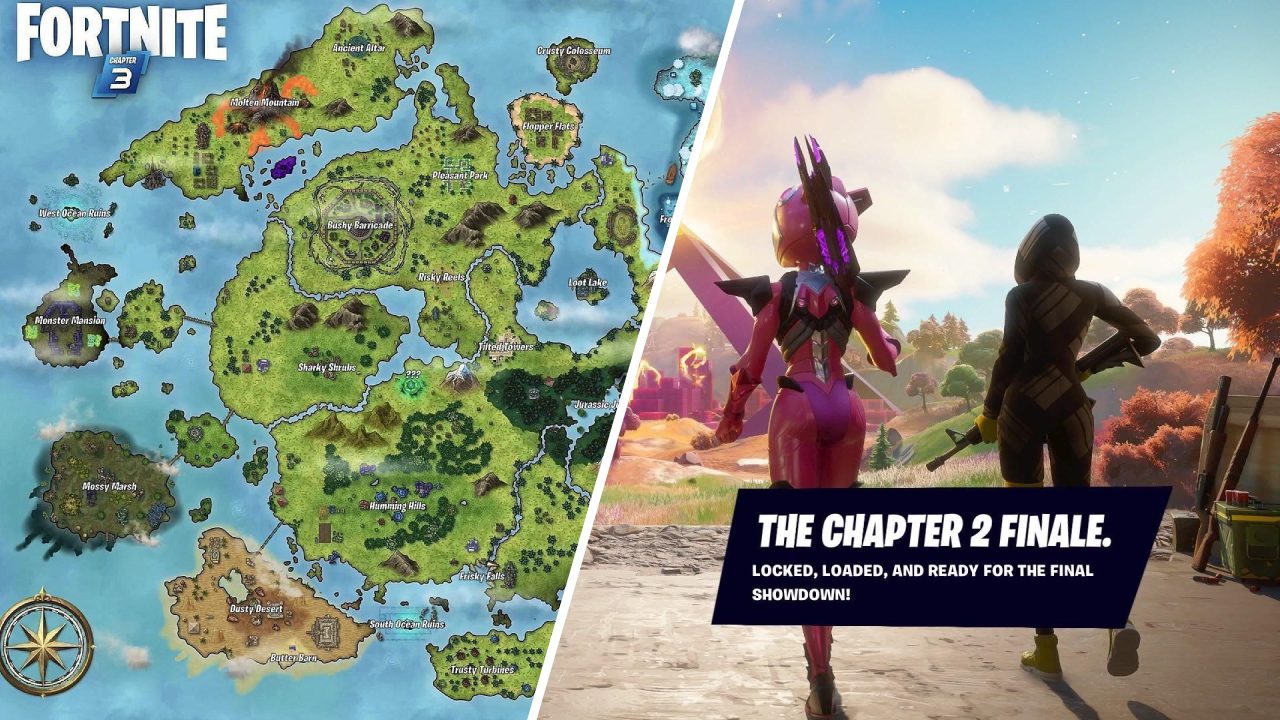 Damn, this new update has turned all its tables. If you remember the battle royal island, it has been changed. Changed with new locations, desert, open fields, etc. The south side of the map is all deserts with big open fields. Along with these, there is a new speedway called the Chonker's Speedway.
There have been some supernatural additions in the game like tornadoes and thunderstorms. The northern part of the island is quite the opposite. It is covered with snow. The greasy groves, Logjam Lumberyard have got many changes. There is a new temperature grassy biome in the game. This means when the sun will rise the ice will melt and turn into a beautiful land. It is said it has a lot of secrets buried under that, the northwest side has got a tropical journey. It consists of the main Base of the heroic seven. It has the rock's statue and a spiderman in it.
All New Guns in Fortnite Chapter 3:
So the Fortnite Chapter 3 developers have surely added a lot more gun powder in this update. They include new pistols, shotguns, sniper rifles, etc. Let's see all the guns that are available in the lot.
MK-7 assault rifle- This is a mid – long-range rifle with very high fore power
Ranger assault rifle- This is basically an AK-47
Stinger SMG- A powerful SMG for medium range
Auto Shotgun- Short-range basic shotgun
Striker Pump Action Shotgun- a pump-action shotgun
Hunter Bolt Action Sniper Rifle – Another gun with high firepower. Very deadly at long range
Sidearm pistol – Again a basic GLOCK. Close combat
Web-Shooters – Will be available by Dec 11
Med mist – Healing item
Guzzle juice – Healing item, can restore health up to 100 hp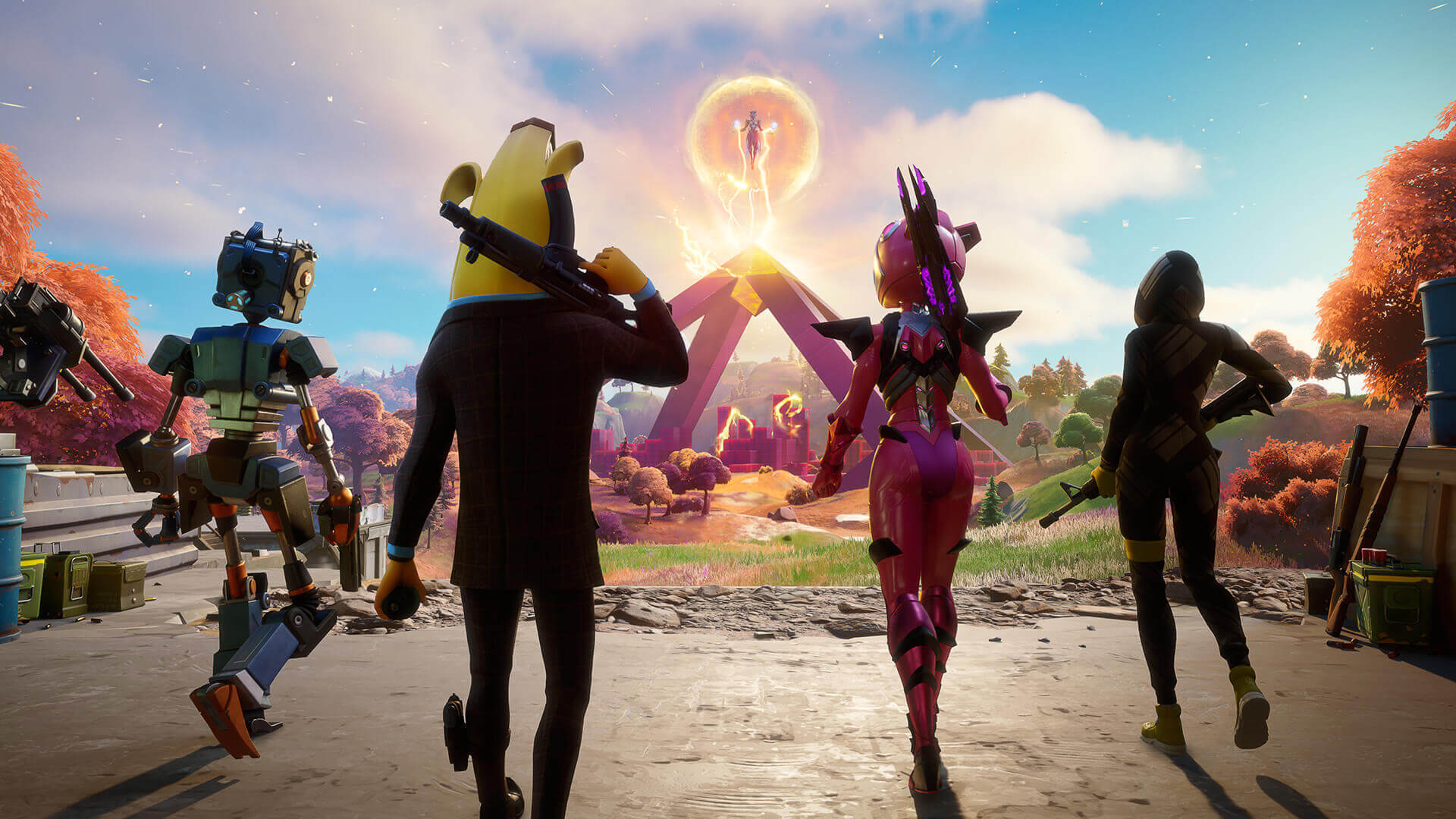 Some Other Updates:
So along with this, there are other updates of Fortnite Chapter 3, on matchmaking as well. You can play Solo, Duo, Trio, and squad in the game. If you want to get the emote then you have to reach #1. For campers, it has got easier this time.  The game has got random tents as well which will help players to hide. There are new additions to the mobility as well. Now you can slide while going down the hill. While down you can actually crawl faster this time. So these were some of the most important updates of the game.